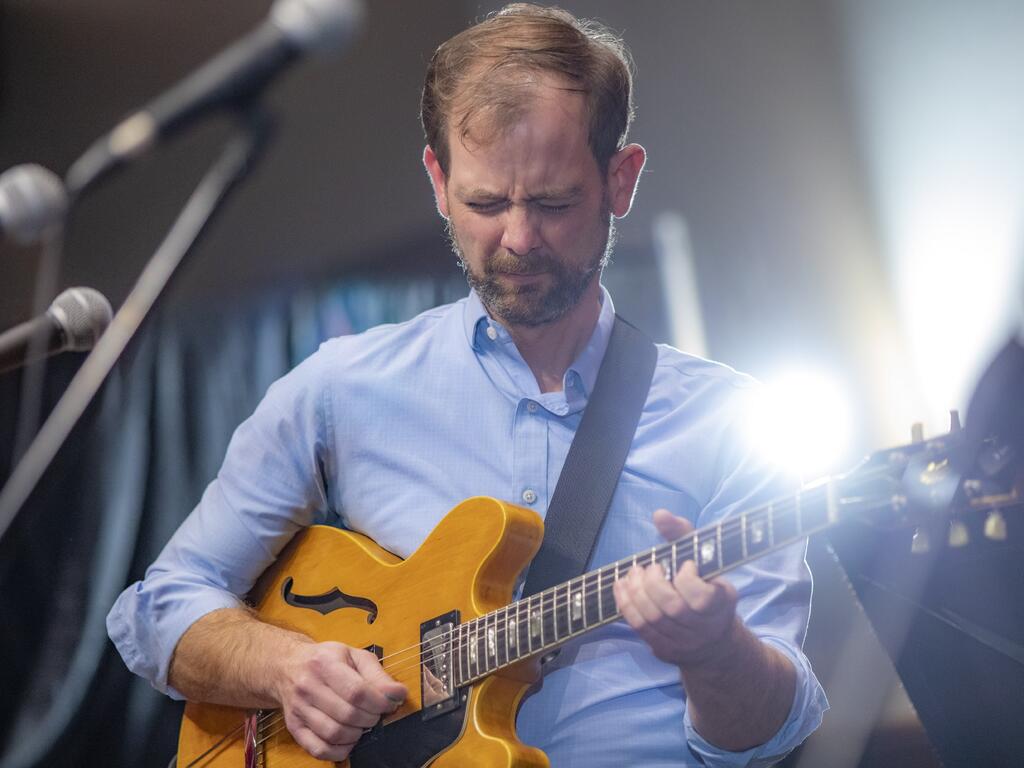 October 05, 2023
Dr. John Bass, associate professor of music and director of the Mike Curb Institute for Music at Rhodes, has been invited to be a performer and clinician at the Festival Internacional de Guitarra to be held in Cartagena, Colombia, Oct. 11-15.
The public event promotes the knowledge and enjoyment of music performed with guitar by renowned musicians and provides a stage for young Colombian and Cartagena talents to show their work.
As a guitarist, Bass has performed and recorded with artists including Bobby Rush, Kirk Whalum, George Coleman, and Eden Brent. In 2021, he arranged, produced, and performed on an original recording of America the Beautiful that featured blues legends Bobby Rush and Eddie Cotton, and he is finishing work on his first original album, which will be released in 2024.
Bass grew up listening to his physician father play the banjo, and eventually he picked up the guitar at age 13 and played in garage bands. He holds two degrees in jazz performance and a Ph.D. in historical musicology. 
He has taught guitar at Rhodes every semester for the past 19 years and developed an after-school guitar club at area middle schools that was run by the Curb Institute for many years. In addition, Bass has written about and made presentations on his approach to improvisational pedagogy and how the guitar fits into the narrative of jazz history. Bass often tells his students, "most of the professional decisions in my life have been about me trying to keep a guitar in my hands for just a little longer."
Bass serves on the education committee of the Memphis chapter of the Recording Academy as well as the Beale Street Brass Note Committee, and he has served on the boards of numerous local arts organizations including ArtsMemphis, the Overton Park Shell, and the Memphis Slim Collaboratory.