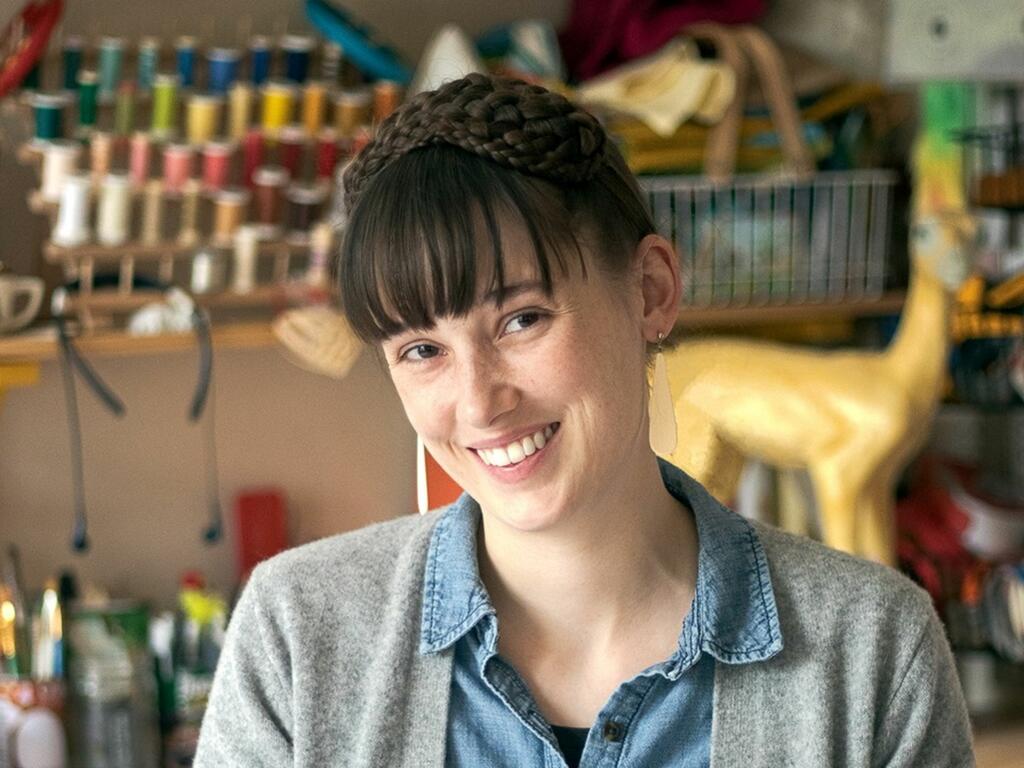 November 17, 2023
Raina Belleau, assistant professor of art at Rhodes, and local artist Caleb Churchill have created an auditory art installation titled Tree Tones for the Shelby Canopy: Our Shared Connection project.
Produced by the Germantown Public Art Program, the Shelby Canopy project is supported in part by the National Endowment for the Arts and the City of Germantown, TN.
Installations are located along the Germantown Greenway, near the Memphis and Germantown border, and are open to the public for viewing from sunrise to sunset daily, Nov. 19, 2023 to April 19, 2024. Visitors can walk through at their own pace, while experiencing sights and sounds that immerse them into nature.
Belleau and Churchill's Tree Tones consists of a series of 60 wind chimes of different tones, representing varied species of trees— Bald Cypress, Hackberry, Hickory, PawPaw, Sweetgum, and Water Oak. When sounding in unison, the tones create a harmonic scale, drawing attention to the harmonies in the environment.
At Rhodes, Belleau teaches sculpture and drawing courses.