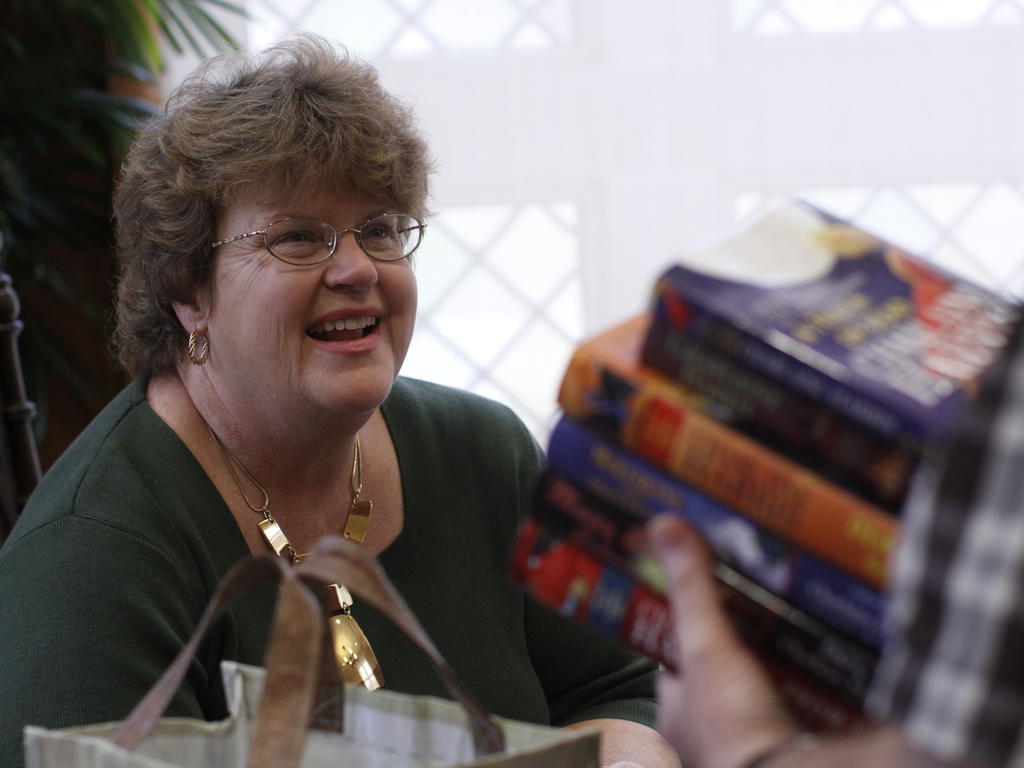 December 03, 2020
Mystery Writers of America (MWA) has named prominent Rhodes alumna, Charlaine Harris Schulz '73­­, a 2021 Grand Master. The New York Times bestselling author, who writes under the name Charlaine Harris, and fellow designee Jeffrey Deaver will receive their awards at the 75th Annual Edgar Awards Ceremony, which will be held April 29, 2021. 
Harris, also a former trustee of the college, has published 13 novels in her Southern Vampire series, which was adapted by HBO into the popular television series, True Blood. Seven of her books from her acclaimed series have simultaneously appeared on the New York Times best seller list, which set a record for the most books on the list by one author. Her other series include the Aurora Teagarden novels, the Lily Bard (Shakespeare) books, the Midnight Texas trilogy, and numerous other.
Harris told MWA, "This is like winning the lottery and the Pulitzer Prize in one day. I am so honored and thrilled to join the ranks of revered writers who are Grand Masters. I thank the MWA Board from the bottom of my heart."
Previous Grand Masters include Sue Grafton, Stephen King, Mary Higgins Clark, Lawrence Block, P.D. James, Ellery Queen, Daphne du Maurier, Alfred Hitchcock, Graham Greene, and Agatha Christie, among others.
Harris, who majored in English at Rhodes, has visited her alma mater on several occasions for book signings, class visits, and evenings with the Rhodes community.