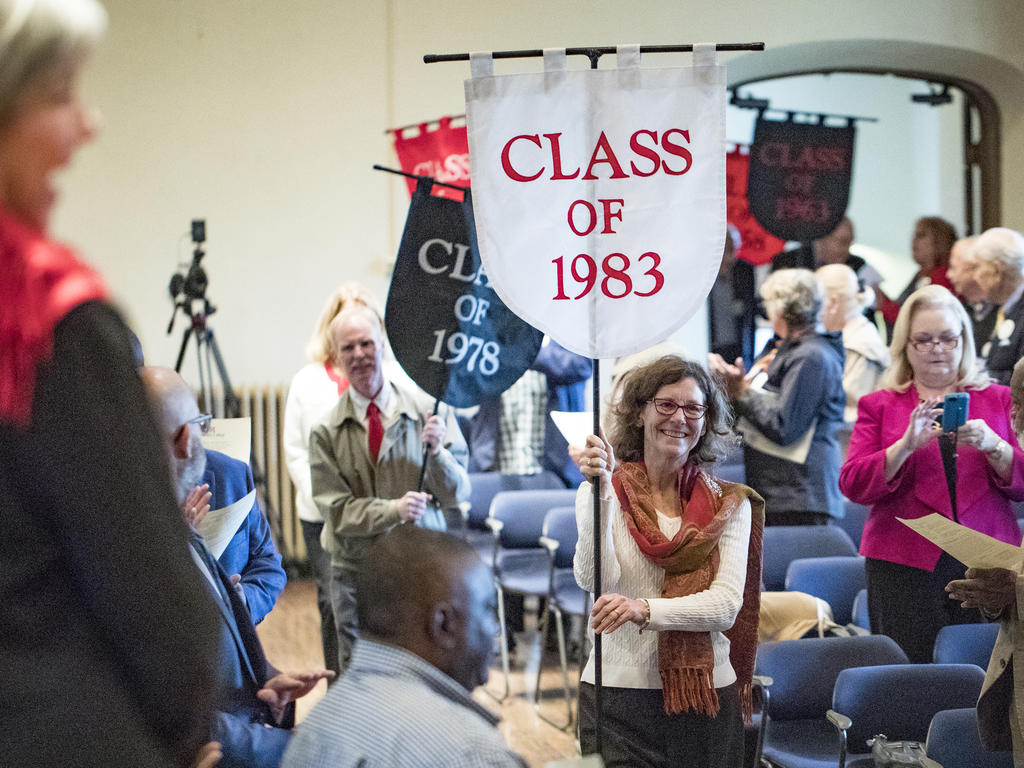 November 27, 2018
Each year at Homecoming/Reunion Weekend, Rhodes acknowledges those alumni who have made significant contributions to the college. The alumni recognized in October were Dr. Herbert H. Hill '67, who received the Distinguished Alumni Award, and Dr. Coby V. Smith '68, recipient of the Black Student Association's Distinguished Alumni Award.
Hill earned a bachelor's degree in chemistry, and went on to obtain a master's degree from the University of Missouri and a PhD from Dalhousie University. He joined the Washington State University faculty in 1976 and currently serves as the Regents professor in chemistry.
For four decades, Hill has researched ion mobility spectrometry (IMS), which was originally developed as an analytical technique in chemical laboratories. IMS today has a wide spectrum of applications including the detection of explosives, illicit drugs, chemical warfare agents, and other harmful materials. With ion mobility-mass spectrometry (IMMS), a process that analyzes both the weight and speed of chemical molecules, Hill has studied the chemical processes involved in health and aging. He is a founder of the International Ion Mobility Spectometry Society, has more than 200 peer-reviewed publications, and holds several patents related to IMS.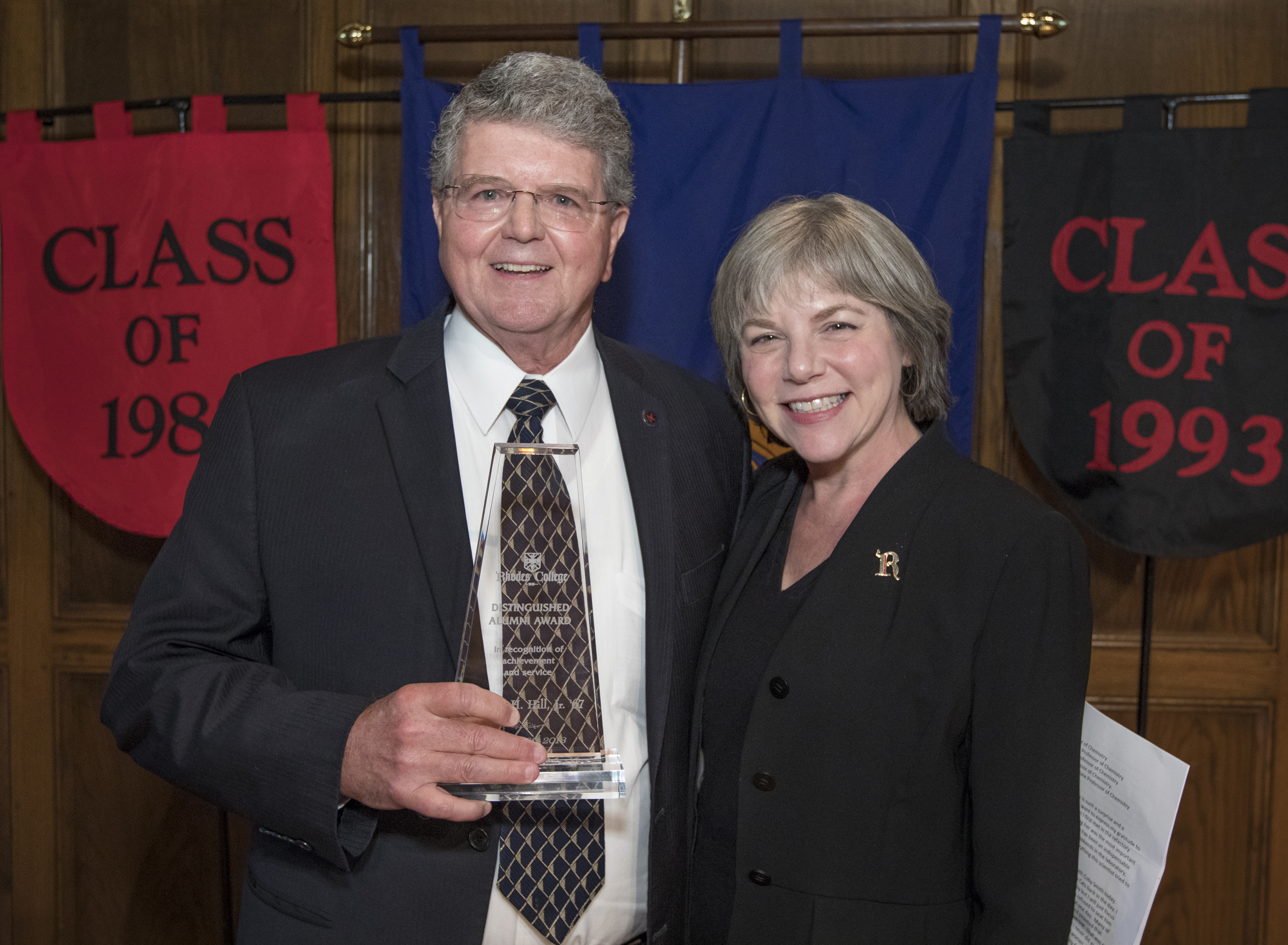 Smith graduated from Memphis' Manassas High School in 1964 and became one of the first two African American students to attend Rhodes. While in college, he co-founded the Invaders, who organized the youth of Memphis to combat police brutality, poverty, and racial injustice. He graduated from Rhodes with a bachelor's degree in political science, and went on to earn a doctorate in education from the University of Maine.
In 1992, Smith founded a consulting firm offering business planning and proposal development, as well as operational and training consultation, to Memphis-area organizations. Smith also has taught at the college level and has given a number of lectures and keynote speeches across the country. In 2014, he was recognized by a State of Tennessee House Joint Resolution for his civic involvement and community service.