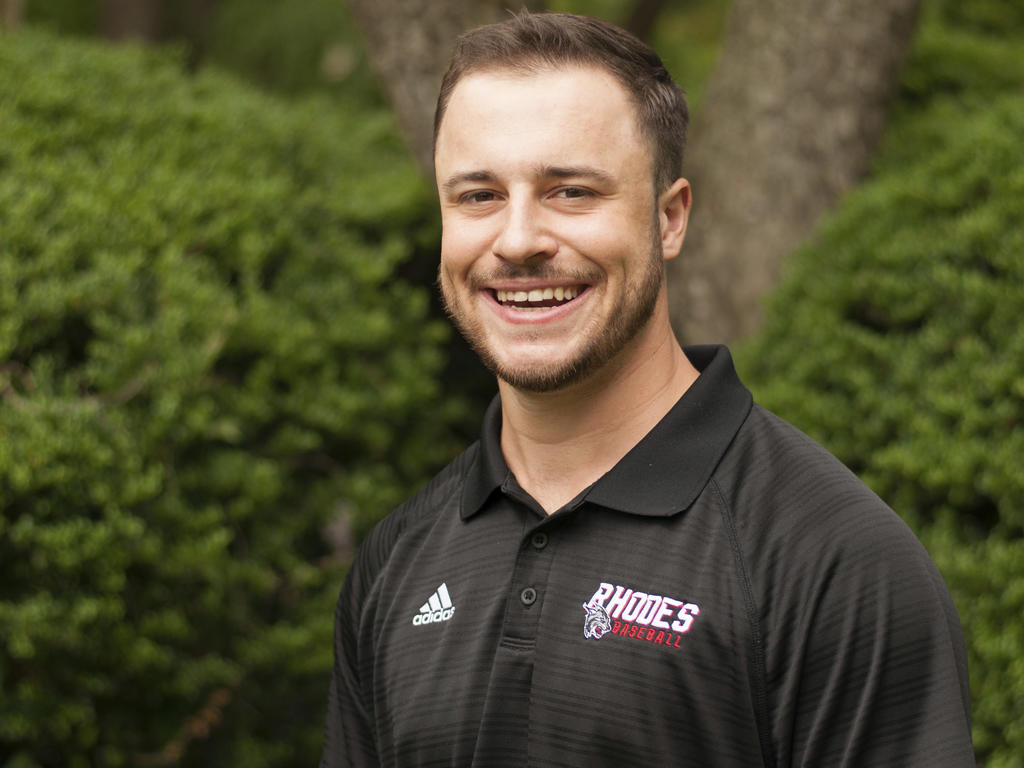 July 27, 2020
Facing a remote end to his senior year and a cancelled final baseball season due to COVID-19, John Medich '20 set his sights on a new goal. "It was a tough week when we found out the season was cancelled. The team was playing in a spring break tournament in Florida, and it was sad," shares Medich. "But we realized this was the new reality and we had to move forward. I had to decide what the next step was to achieve my long-term goals. That's my attitude toward a lot of things, I'm always thinking about the next play, the next pitch."
What's the next play for the star pitcher? The Sewickley, PA, native will be competing with ACC powerhouse Georgia Tech as a graduate transfer while pursuing a Master of Science in Quantitative and Computational Finance (QCF), with the hope of being drafted by a Major League Baseball (MLB) team in 2021.
A mathematics and economics double major, Medich has been able to integrate his passion for baseball into his coursework at Rhodes. For his economics senior thesis, Medich created a unique baseball statistic and tested its applicability to evaluate and forecast performance for MLB players. A Phi Beta Kappa inductee, Medich was awarded the Lynn Nettleton Prize—presented to the senior who writes the year's most outstanding paper in economics or business—for his research, as well as the Seidman Trophy in Athletics, which is awarded annually to a senior athlete who best embodies scholarly achievement, a commitment to athletic development, and campus/community involvement. "I am fortunate that I was able to get a head start, combining my passions for mathematical modeling and baseball, from my undergraduate education at Rhodes," says Medich.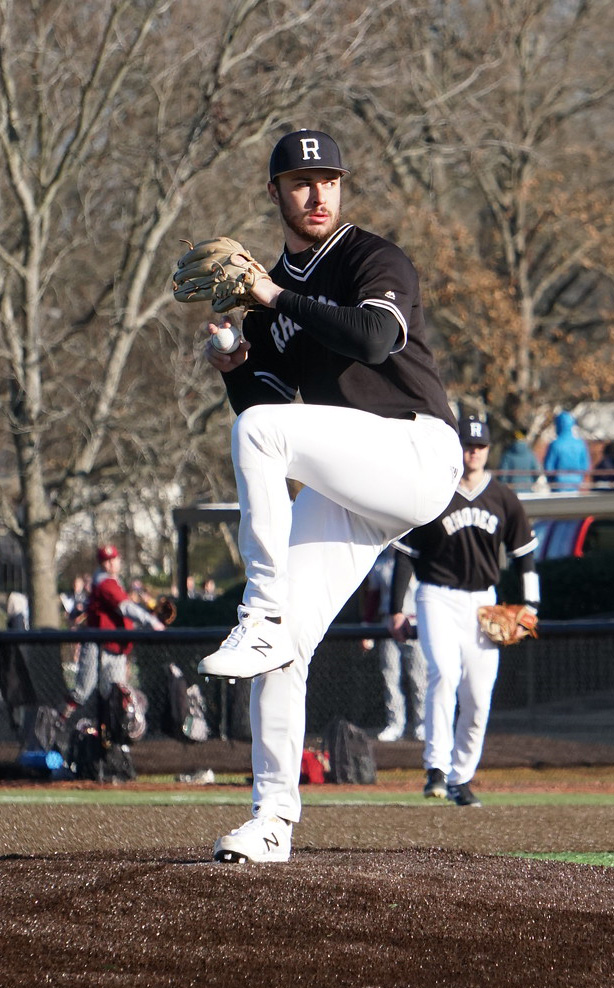 An aspiring professional pitcher, Medich is also well-prepared for a post-baseball career. Working in Fixed Income Strategies during his internship with Raymond James last summer, Medich tackled complex projects individually and collaboratively, using mathematics, statistics, and advanced technology to come up with solutions to better evaluate financial products. "I could not speak higher of my experience there," shares Medich. "I see myself having a future in fixed income, most likely starting in the trading world, though I will certainly be exploring and looking into different areas within the financial field."
Medich also sees opportunity to use his analytical and statistical modeling skills within Major League Baseball. "The MLB is hiring more mathematicians, statisticians, computer science, and economics majors than anything else. The concept of trying to find clarity, find certainty, and be able to forecast what is going to happen in the future and what type of return you are going to get on an investment—be it a minor league player, a bond, or a stock—remains the same."
Medich credits his economics and mathematics coursework, in addition to his well-rounded liberal arts experience, with helping him pursue his diverse passions. "Being at a liberal arts college and being able to combine economics and math, and to apply what I learn in my economics coursework to mathematical modeling is a great gift. Advanced Econometrics with Dr. Courtney Collins is the one course I can point to as having the most applicability and relevance to my chosen career path. It was challenging, but I learned so much and it's very rewarding to have that high-level econometric modeling background," says Medich.
"I realize that if I had been anywhere else but Rhodes, my experience as a student-athlete would have been so different. At Rhodes, I was able to take fun, cool classes outside of my majors, play baseball, be in a fraternity, and tutor chess in the Memphis community. It's a special thing. I would not have been able to have that full range of experiences as a student-athlete anywhere else. Rhodes enabled me to be more involved in the Memphis community and engaged in my college community than I ever thought possible."
Medich's additional awards and accolades include: CFA Institute Research Competition Champion (Mid-South Region), 2020; Omicron Delta Epsilon International Honor Society in Economics; and First-Year/Sophomore Seidman Award in Economics, 2017.
By Grace Merriman '21
 
Below: Head Baseball Coach Jeff Cleanthes presents the Seidman Trophy to Medich during a virtual ceremony in May 2020.