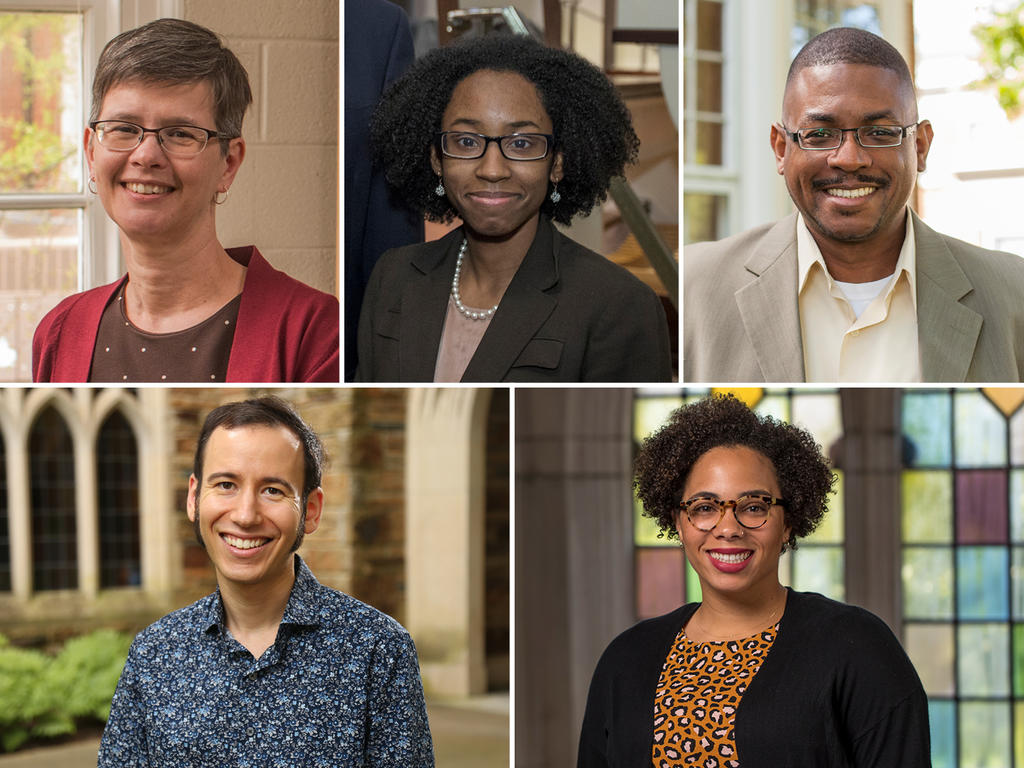 January 22, 2021
During the week of January 25, five Rhodes professors share their expertise on the theme of equity for the Association of American Colleges & Universities' (AAC&U) program, The Academic Minute. Introduced by AAC&U President Lynn Pasquerella and produced by WAMC Northeast Public Radio, listeners can catch the program live each weekday at 7:30 a.m and 3:56 p.m. or find the podcast on Apple Podcasts.
The lineup of experts is:
Monday, January 25: Dr. Kendra Hotz, Redlined Neighborhoods and Outcomes
Tuesday, January 26: Dr. Duane T. Loynes, Black Communities and Law Enforcement
Wednesday, January 27: Dr. Shana Stoddard, COVID-19 Treatment and Foundational Chemistry
Thursday, January 28: Dr. Joshua A. Goodman, Parents of LGBTQ Youth
Friday, January 29: Dr. Aixa Marchand, Parents and Virtual Learning During COVID-19
"Rhodes faculty are doing research and writing on topics that are critical to the national discussion. I applaud my colleagues for sharing their expert perspectives on the topic of equity. This will make a real impact and I'm so glad they've seized the opportunity to share their knowledge and experience with the public," says Provost and Vice President for Academic Affairs Katherine Bassard.
Featuring a new professor every day, The Academic Minute features professors from top institutions around the country, delving into topics from the serious to the light-hearted, keeping listeners abreast of what's new and exciting in the academy.