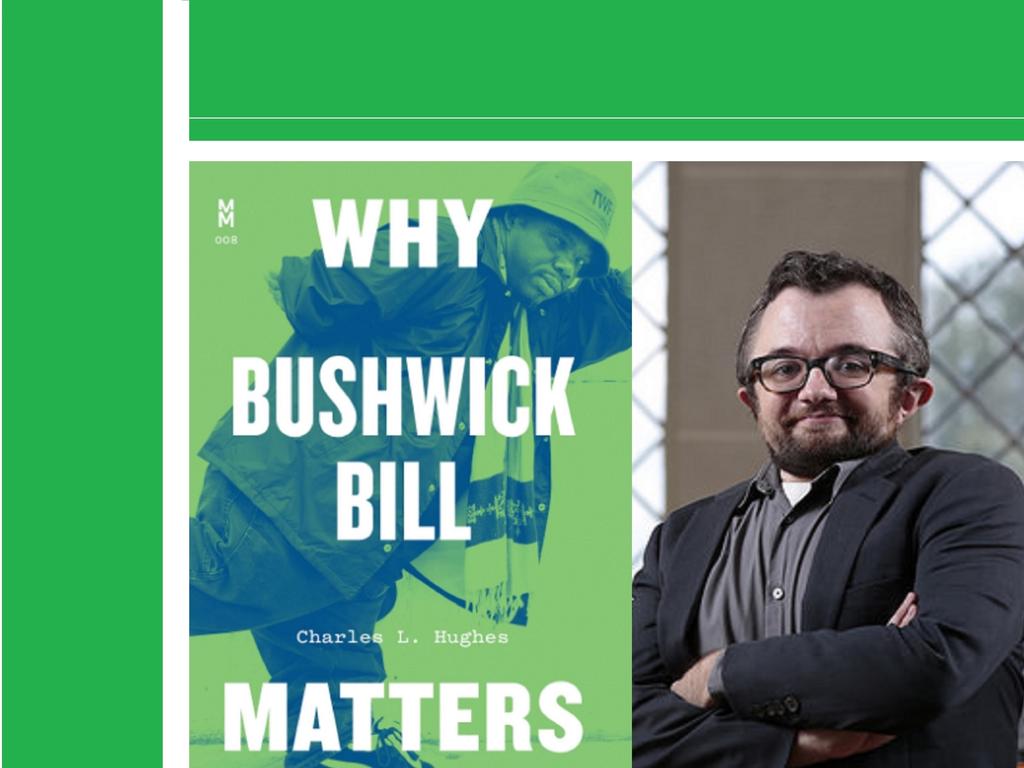 September 08, 2021
Dr. Charles L. Hughes, director of the Lynne and Henry Turley Memphis Center at Rhodes College, conducts research, publishes articles, and gives talks on topics related to the recording industry of the U.S. South. Rolling Stone named his Country Soul: Making Music and Making Race in the American South one of the Best Music Books of 2015.
 
Now Hughes has published a new book, Why Bushwick Bill Matters, that he wrote for the University of Texas Press' "Music Matters" series. Born Richard Shaw in Kingston, Jamaica, Bushwick Bill was a member of the Houston hip-hop trio Geto Boys who gained mainstream popularity in the late 1980s.
 
Born with dwarfism, he often rapped and talked about his height so people would not underestimate his abilities. In some performances, he spoofed the doll from the Child's Play movies, which Hughes says was a commentary on the cinematic and theatrical representation of short people. 
"Bushwick Bill is a singular figure in popular music, whose frank and complex discussion of shortness helped cement his status as one of hip-hop's crucial figures and a distinct voice in musical history," says Hughes. 
 
Hughes also discusses the more complicated parts of Bushwick Bill's career and the Geto Boys' legacy, including how their violent and sexual lyrics were at the center of criticism and debates over censorship.  
 
A complex and underappreciated figure, according to Hughes, Bushwick Bill went to Bible school; started with the Geto Boys as a break dancer; battled with mental illness issues; lost his right eye after a mysterious gun incident; and recorded a hip-hop gospel album titled My Testimony of Redemption. He died in 2019.
In a webinar on Sept.13 at 6 p.m., Hughes will discuss Bushwick Bill's historical role in hip-hop and how his role relates to the longer histories of disability, race, and pop music.
 
Register for the webinar. 
 
This event is co-sponsored by the Mike Curb Institute for Music, the Department of Anthropology and Sociology, the Department of History, and the Department of Music.