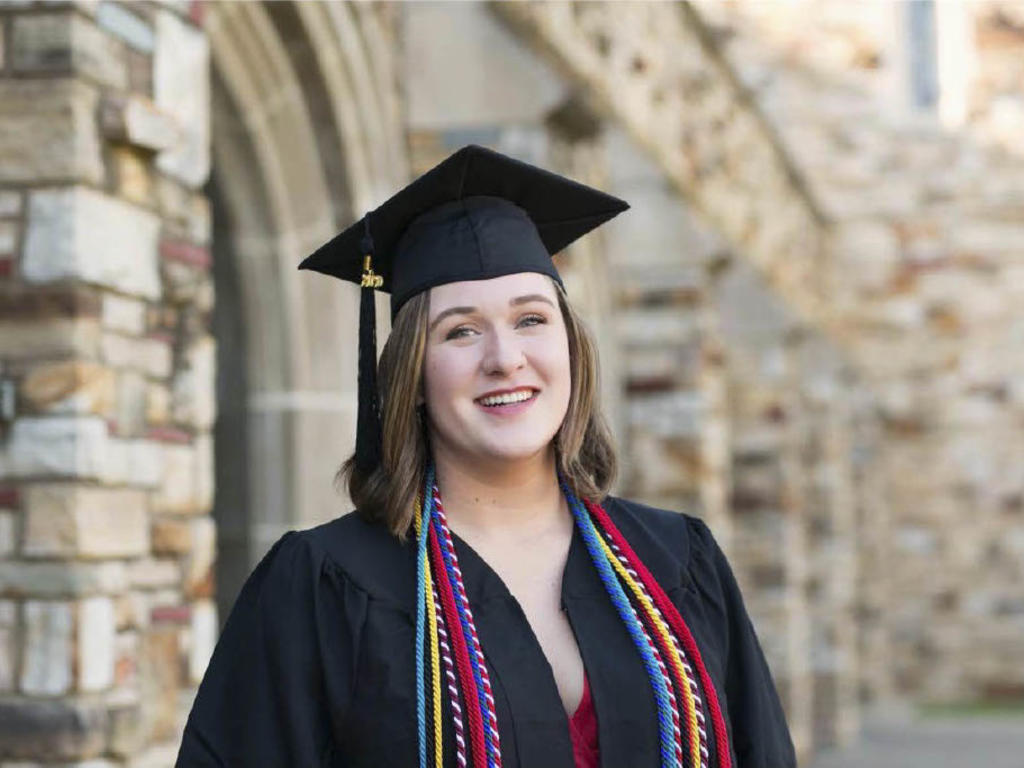 October 06, 2020
Sarah Eiland '20 discovered her passion for interdisciplinary study at Rhodes and followed it all the way to Ireland at the University College of Dublin (UCD) where she is pursuing a master's degree in the school's Gender, Politics, and International Relations program. Eiland discovered her interest in these subjects during her time as an international studies and history double-major at Rhodes. Although gender studies had been a common thread throughout Eiland's academic endeavors at Rhodes, it was while researching the effects of economic globalization on the human trafficking trade for her senior thesis that she discovered her niche.
In addition to the intellectual skills Eiland cultivated in the Rhodes classroom, the work and international experiences she pursued as an undergraduate have prepared her well for this venture. Eiland, a Mobile, AL, native, worked for the social advocacy organization Slingshot Memphis for a year and a half while in college. As the research she performed in this position exposed her to the intersection of poverty, policy, and nonprofits, she felt drawn toward a more people-focused, interdisciplinary master's program. Eiland also spent a semester in Brussels, Belgium as a Buckman Fellow, completed an internship with a non-profit in Capetown, South Africa as a Buckman International Intern, and studied abroad in Cuba and Russia through a Rhodes summer program.
"The international experiences I had at Rhodes not only gave me the idea to go abroad for a master's but the confidence to know that I can up-and-move to a new country within a couple months in the middle of a pandemic and it will be okay," says Eiland.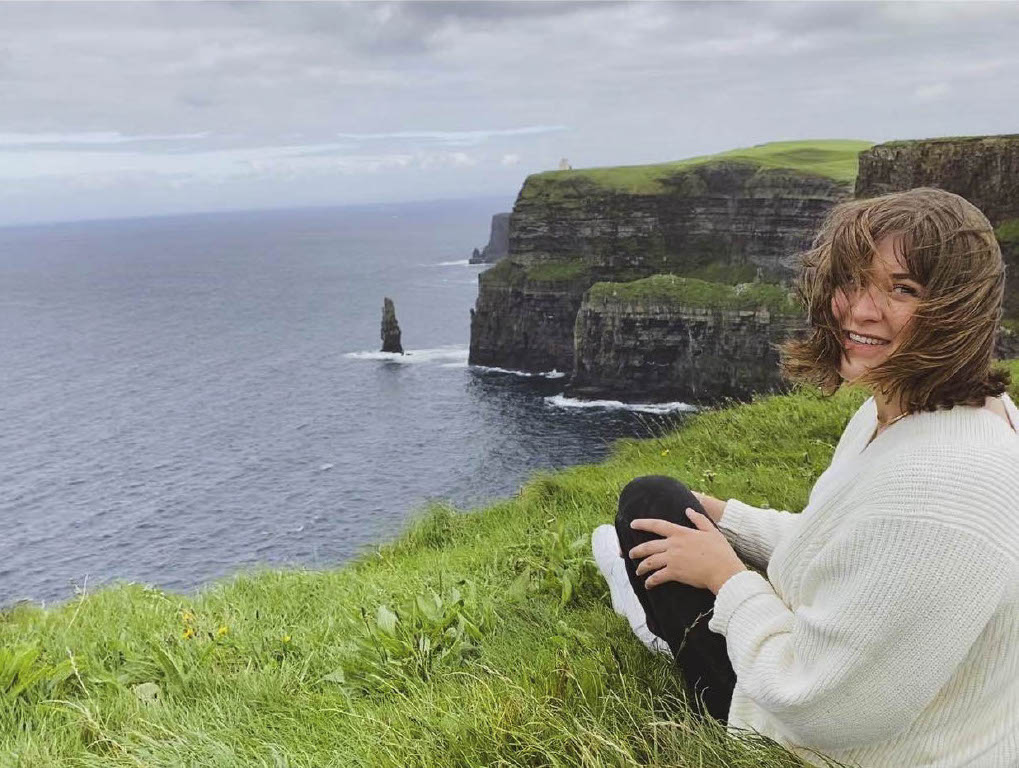 Eiland always knew she wanted to pursue a master's degree, but her choice of institution was not so obvious. "I looked for programs that were really interdisciplinary because I didn't just want a normal international relations degree from a big name in the U.S. or a typical master's of public policy; the classes they offer just didn't really light my fire," says Eiland. "I wanted to be able to study what I was passionate about but still leave with a top-notch degree." Eiland found what she was looking for at UCD, where she is taking classes honed to her interests this fall, such as Gender and the Political System and Poverty, Development, and Global Justice
After earning a master's from UCD, Eiland plans to complete another one-year M.A. program at the London School of Economics. As for her career plans, Eiland hopes to find a research position with a non-governmental organization or think tank, be it abroad or in the U.S.
By Jaclyn Flood '21