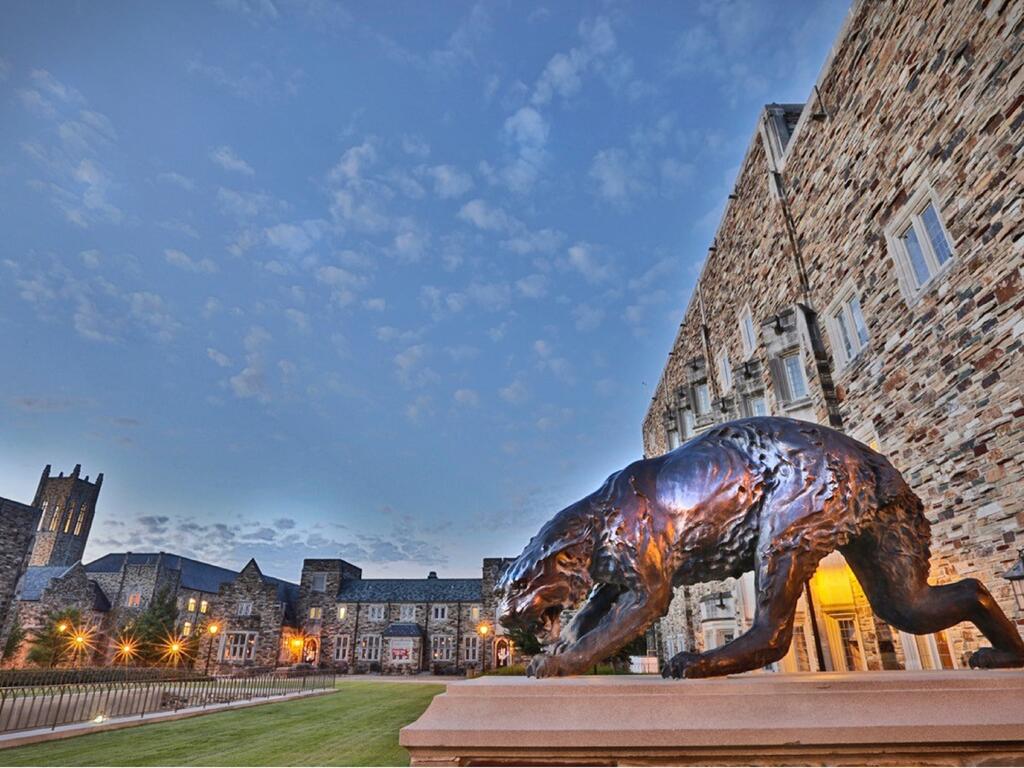 March 01, 2023
Clean Energy to provide NIL deal and products to more than 150 student-athletes
New York, NY—March 1, 2023—MOGL, the leading provider of NIL (Name, Image, and Likeness) technology and digital agency services, announced a historic partnership with Rhodes College today, offering NIL opportunities and support to all Lynx student-athletes. In collaboration with clean label sports nutrition leader Clean Energy, the partnership will provide Clean Energy products to more than 150 student-athletes. The partnership is the first of its kind in Division III athletics and continues to reinforce the value of working with NCAA Division II and III student-athletes through affiliate marketing.
MOGL is setting a new standard in the world of NIL marketing, which is estimated to reach $1.14 billion this year. With a focus on DII and DIII student-athletes who have been historically underserved in the NIL space, MOGL is working to educate partners on the value these athletes hold. Unlike Division I athletes, Division III athletes do not receive athletic scholarships, which can make it challenging for them to cover the expenses associated with attending school while also participating in sports. With the advent of NIL, however, these athletes now have the opportunity to earn income through endorsements, sponsorships, and other marketing opportunities, which can help offset some of the costs associated with being a student-athlete. This new opportunity also highlights the importance of skills such as networking and career preparation for student-athletes, as they navigate these new earning opportunities and build their personal brands.
"This campaign is another great example of the value that all college athletes provide to brands looking to market their products and services," said CEO and Co-Founder of MOGL Ayden Syal. "While Division III athletes may not always have the same level of national recognition, they possess a unique combination of drive, dedication, and on campus influence that makes them incredibly attractive as marketing partners and brand ambassadors. We're excited to help Clean Energy and Rhodes College athletes work together to unlock the full potential of NIL."
Previously, brands have typically focused their NIL marketing efforts on partnering with larger  schools and their high-profile athletes. The paradigm has recently shifted, with more and more brands recognizing the value of working with NCAA Division II and III student-athletes. By working with MOGL and institutions like Rhodes College, brands now have the opportunity to collaborate with an untapped market and connect with a new generation of influential consumers. This change in focus represents a major shift in the NIL landscape and has the potential to revolutionize the way brands approach sports marketing in the future.
"We are pleased to partner with MOGL and Rhodes College in this effort to support student-athletes by providing clean label sports nutrition,"  said Founder of Clean Energy Ted Volz. "Clean Energy at cleansmoothie.com remains committed to fueling athletes in a clean label and convenient way, bringing the best out of athletes for the short term and the long term."
"At Rhodes College, we are committed to providing our student-athletes with the resources they need to succeed both on and off the field," said Director of Athletics Jim Duncan. "We are proud to be at the forefront of this shift in the NIL landscape, and we look forward to seeing the positive impact it will have on our student-athletes and the broader Rhodes community."

About MOGL
Founded by Ayden Syal and Brandon Wimbush in 2019, MOGL is the premier Name, Image, and Likeness ("NIL") technology solution enabling college athletes to connect to monetization and sponsorship opportunities with brands, employers, and fans. As the NIL era transforms the college athletics landscape, MOGL gives universities and their student-athletes the technology to monetize their personal brands in a safe and compliant manner.
MOGL's platform provides real-time insights and data-driven decision-making to ensure all compliance requirements are met while optimizing campaign performance to drive results for all parties. Backed by Magarac Venture Partners, The SXSW Innovator's Fund, Pivot North Capital, Chaos Ventures, and professional athletes including NFL Pro Bowlers Minkah Fitzpatrick and Romeo Okwara, MOGL's comprehensive platform is poised to reshape the future of college sports and sports marketing. Learn more at www.mogl.online.
About Rhodes College 
Founded in 1848, Rhodes College is a nationally ranked liberal arts and sciences college located in Memphis, Tenn. In the last two years, it has garnered accolades from The Princeton Review, U.S. News & World Report, Billboard magazine, Niche, Fiske Guide to Colleges, Stacker, Forbes magazine, and the Fulbright Program. Because of Rhodes' unique position as one of the few liberal arts colleges in an urban setting, its students have myriad ways to immerse themselves in a major metropolitan area through service and internship opportunities, while also exploring the world through study abroad. Rigorous and intimate, the classroom experience integrates high-impact experiences such as faculty-mentored student research and fellowships.
About Clean Energy
Clean Energy at cleansmoothie.com is a clean label, certified organic smoothie in a single-serve packet that changes the paradigm for on-the-go sports nutrition. Clean Energy contains only organic fruits and vegetables. The result is more bioavailable energy in the short term and more healthful energy in the long term. Clean Energy is healthy energy for the long run of life.
Media Contact:
Danielle Paz
Rally Point PR