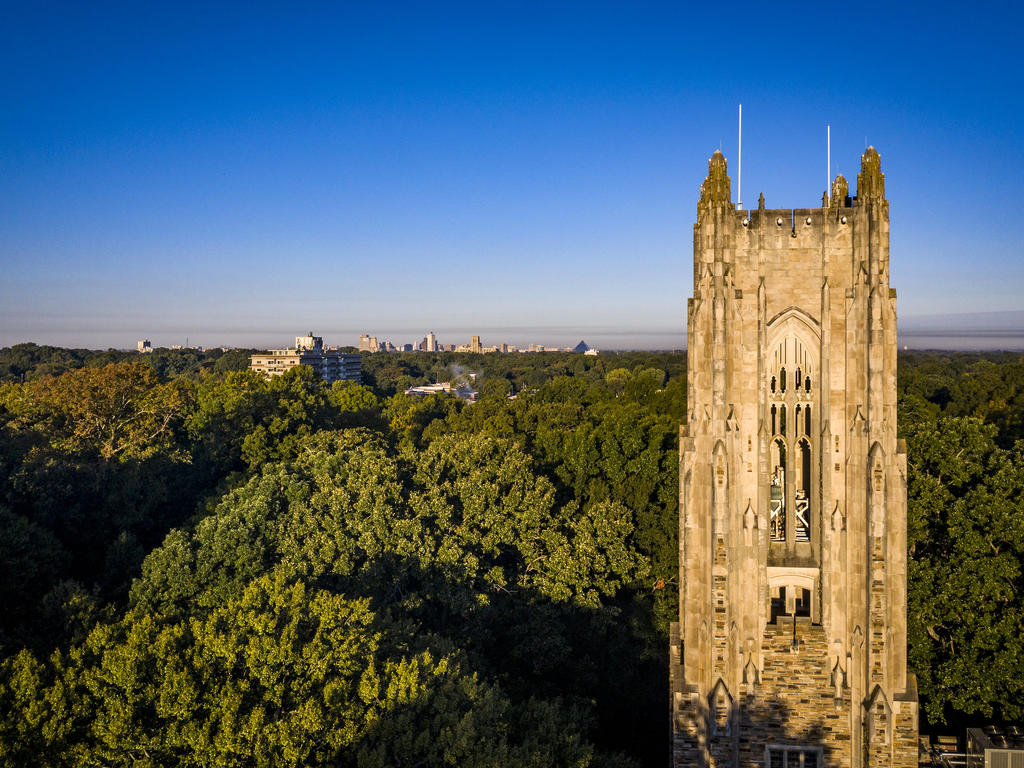 April 20, 2021
Rhodes College ranks 16th on The Princeton Review's 2021 list of "Top 20 Best Private Schools for Internships." The education services company has published its annual guide ranking the nation's "Best Value Colleges," Rhodes ranks among the top 50 private colleges, coming in at 47th.  Princeton Review's Best Value Colleges, 2021 Edition, evaluates factors including stellar academics, financial aid, and strong career prospects for graduates.
Internships are a key component of The Rhodes Edge, the college's commitment to graduate students who are intellectually ready to attack the world's most pressing problems, leadership ready to contribute to their community, and career and graduate school ready to succeed in tomorrow's economy. More than 75 percent of Rhodes students participate in internships both in Memphis and globally.
"Our location in the heart of a vibrant city offers our students unique advantages. They have access to all that Memphis has to offer: transformational internships, prestigious fellowships, cultural enrichment, and opportunities to serve and lead. I am pleased the The Princeton Review continues to recognize the value of our relationship with Memphis. Our faculty are experts at bringing learning to life with real-world opportunities," President Marjorie Hass says.
Students at Rhodes compliment their classroom experiences through engaged co-curricular learning such as undergraduate research, fellowships, community and global engagement, and internships.
"Experiential learning opportunities like internships and fellowships provide a way for students to bring the lessons of the classroom out into the world. Professors serve not only as teachers but also as mentors who connect students with opportunities to hone their path," Dr. Katherine Bassard, provost and vice president for academic affairs says.
The Career Services Office has partnered with more than 100 local, national, and international employers to provide internship opportunities for Rhodes students. 
"Our Career Services team works closely with students to place them in internships that allow them to work alongside successful professionals in their chosen fields. This allows students to begin building their resumes and preparing to succeed in the workplace or graduate school," Dr. Meghan Harte Weyant, vice president for student life says.
In Rhodes College's Princeton Review profile editors note: "To say that the program is 'academically very strong' or 'unparalleled, especially in the sciences' might actually be somewhat of an understatement, considering feedback from some students who began working before even matriculating. 'I was granted a position in a research lab prior to even starting my first semester as a freshman.' Early opportunities like these are a common refrain from undergrads, who also talk up the school's 'infinite resources,' which include academic coaches, peer and professor tutors, advisors for classes and health, and many more. Rhodes also allows students to access their strong alumni network, which provides an 'immense array of career opportunities,' and there's also a 'well-developed study abroad program.'"
According to The Princeton Review, the 2021 Best Value list is based on, "data the company collected from its surveys of administrators at more than 650 colleges in 2019-20. The company also factored in data from its surveys of students attending the schools as well as PayScale.com com surveys of alumni of the schools about their starting and mid-career salaries and job satisfaction figures." 
Rhodes also is profiled in The Princeton Review's college guide The Best 385 Colleges.