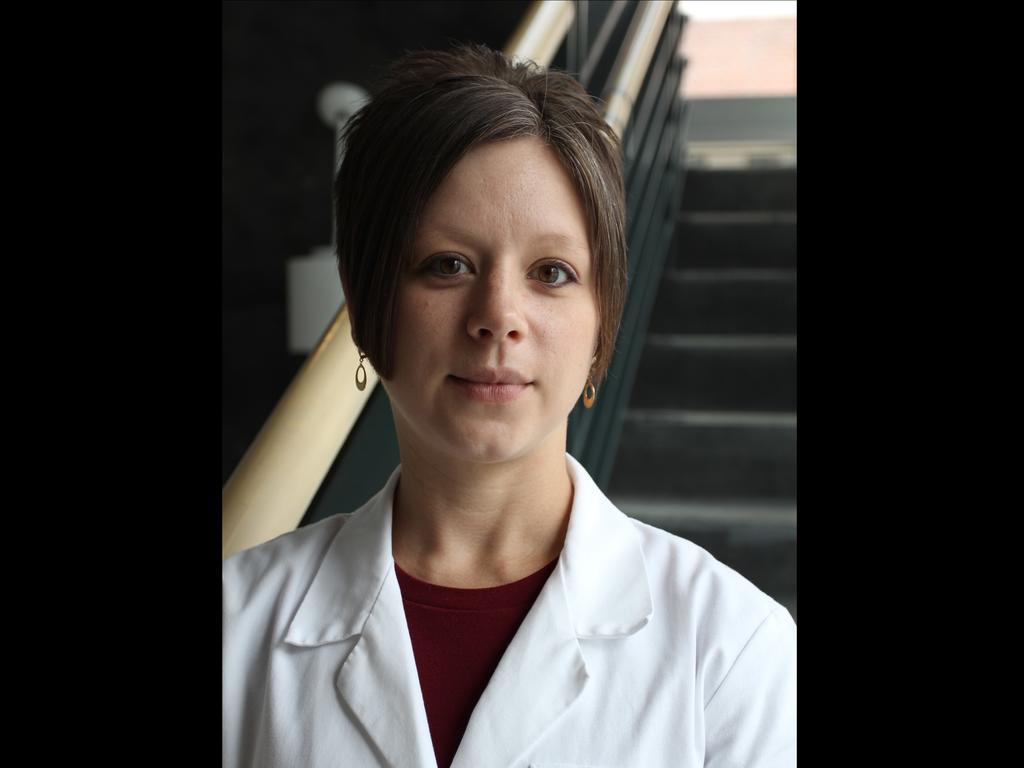 September 14, 2022
Dr. Elaine Frawley, associate professor of biology, is the recipient of a National Institutes of Health (NIH) Academic Research Enhancement Award of more than $300,000. Frawley's three-year grant began Sept. 1 for her project titled "The Role of Manganese Homeostasis in the Nitric Oxide Stress Response of Salmonella enterica serovar Typhimurium."
 
Salmonella is a leading cause of diarrheal disease world-wide and food-borne illness in the U.S., according to Frawley. The human immune system uses nitric oxide as one type of chemical defense to fight off bacterial infection. Increased bacterial resistance to current antibiotics is a growing public health concern.
 
The goal of Frawley's research is to gain a better understanding of the actions of nitric oxide and how bacteria such as Salmonella can evade them. "By doing so, it may be possible to identify new cellular targets for novel antibiotics," she says.
Rhodes alumnae Annie Ouyang '20 and Kendall Gasner '20 played important roles in generating preliminary data that made the NIH grant application possible. Their work was published in the journal Microbiology Spectrum earlier this year. Data generated by Shehla Yousuf '19 also has been critical in establishing the foundation for the research.
 
Senior biology major Shuang Wu will be the first student working on the funded project. The grant provides funding for two students per year to work both during the academic year and during the summer.
  
NIH is part of the U.S. Department of Health and Human Services, and its Academic Research Enhancement Awards provide funding for small-scale, new, or ongoing health-related meritorious research projects, enhancing the research environment at eligible institutions and exposing students to research opportunities.
"I'm excited to bring this opportunity for funded student research to campus," says Frawley. "This grant will also allow me to bring new scientific instruments to Rhodes that will benefit my work, the work of student researchers in my lab, and potentially that of other faculty for years to come."
  
Frawley joined the Rhodes Department of Biology in 2016. She holds a Ph.D. in biology and biomedical sciences from Washington University in St. Louis.