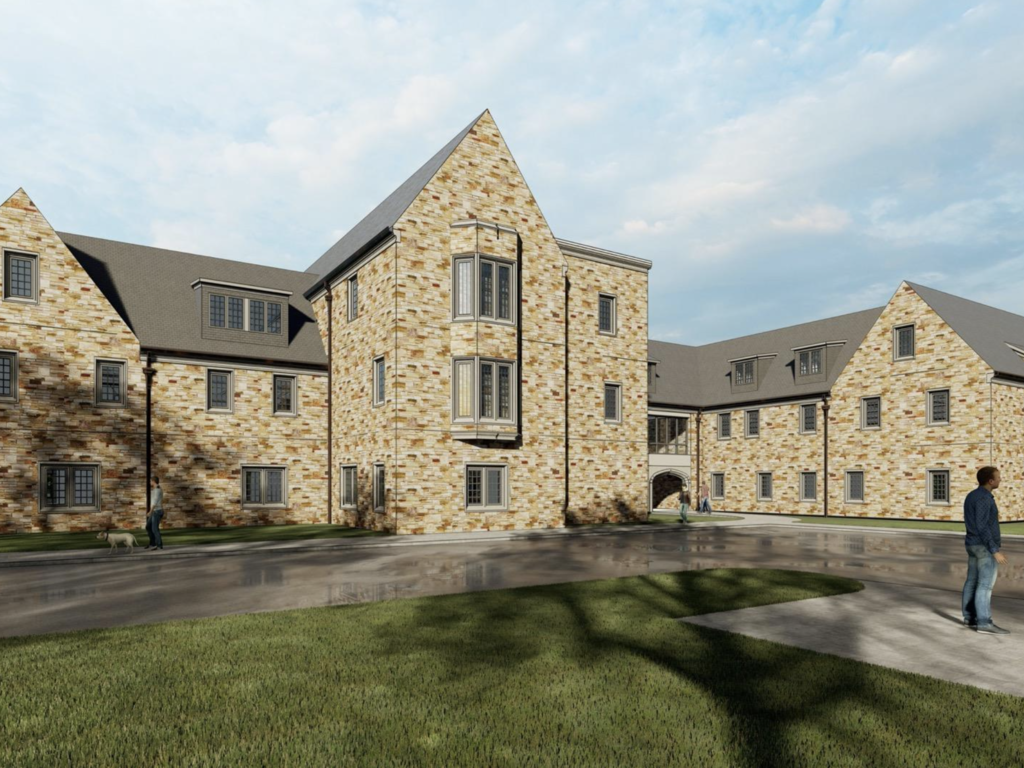 March 23, 2021
Rhodes College has announced plans to build a new residence hall that will house 150 students in single rooms and suites. East Village C will be built in the southeast section of campus next to East Village A & B. The three-floor, 61,717 square foot building models the architecture of those existing buildings and will provide student rooms, flexible work and study space, spacious common spaces, and a lodge designed for the college's multicultural VOICES student organizations.
"The addition of East Village C is a fulfillment of both our master plan to create more residential space and our strategic plan to create a transformative residential college experience marked by a culture of belonging and academic excellence," says President Marjorie Hass. "The community-oriented living and the flexible student spaces will serve our current students well as well as creating a hub of community that can endure well into the future."
The added residence space provides space for additional students to take part in the transformative residential experience by being at the heart of the campus' cultural life. The focus on community building both in the neighborhood-style rooms and the multicultural lounge sets a model for Rhodes students of the future.
The building was designed by Jane Cady Rathbone of long-term Rhodes architects Hanbury Evans Wright Vlattas and Company, who most recently received accolades for their design of the Robertson Science building. The space was designed in response to student needs and requests with the input of student focus groups. Residences are designed to foster community, providing private rooms as well as easy access to shared spaces among the small groups living together. Room plans include townhouses as well as 4- and 8-person suites with single rooms with shared facilities, including lounge space.
Common spaces include kitchen, meeting, and recreational areas. Collaborative workspaces include large work surfaces, printer areas, white boards, and group seating. Quiet study space is provided away from large group areas.
"East Village C truly supports bringing our Rhodes mission to life. Our design process has been centered on student needs and interests with the shared intention of enhancing the student life experience," says Vice President for Student Life Meghan Harte Weyant. "I am excited to have the East Village C space underway. It will serve to support the student life experience as central to the Rhodes experience.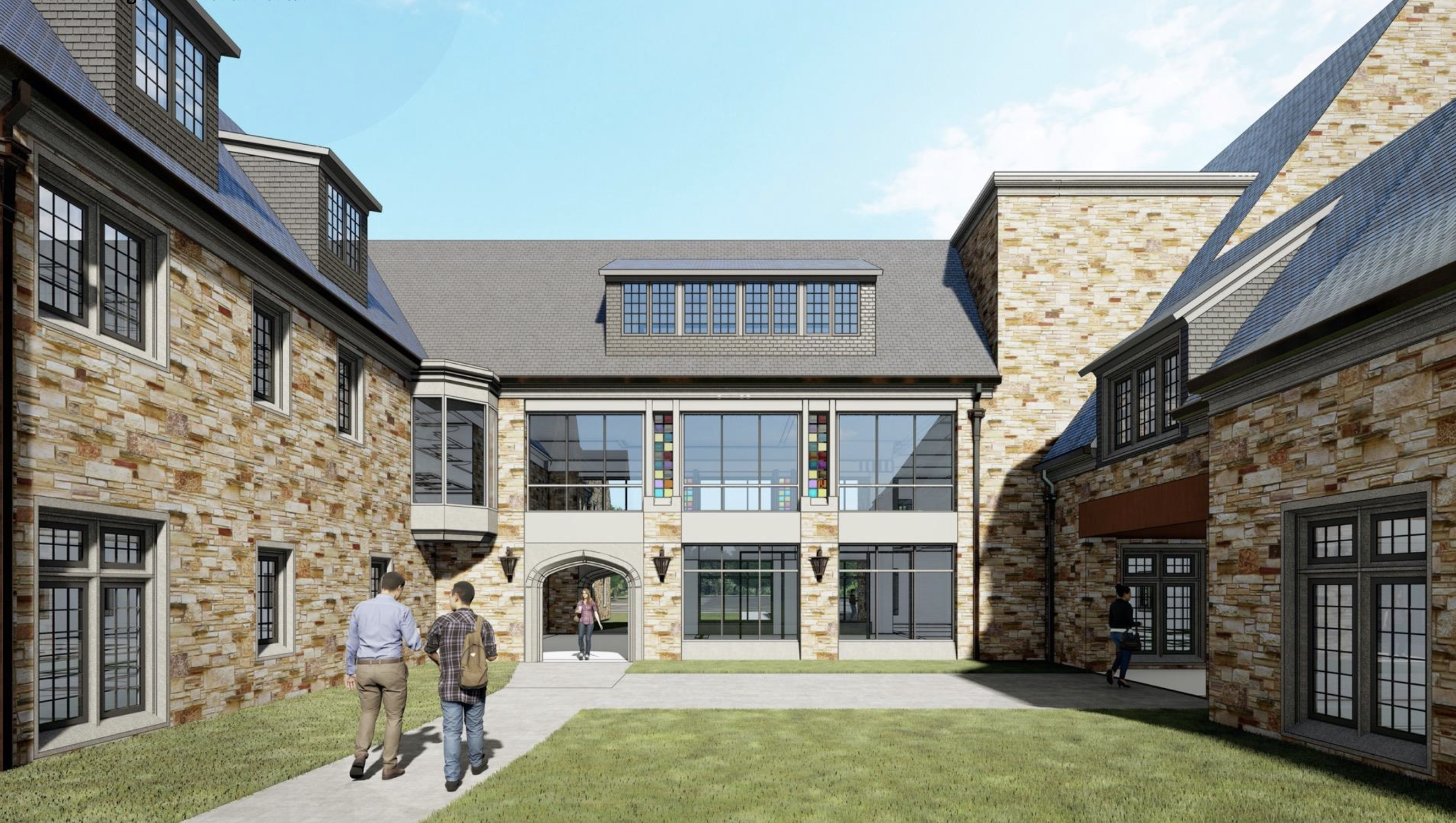 Connected to the residential space is the multicultural lodge designed for the needs of the VOICES student groups. This meets the pressing need to create a purpose-built, more central gathering and workspace for these leaders. The space will have separate access, a kitchen, and access to outdoor space to be used for student group programming. Student leaders in relevant groups will have opportunity to help design and establish the interior of the space for their needs.
"I think that it is extremely important to create a permanent and welcoming space, as will be in EV-C, in order to affirm Rhodes's commitment to its students of color. I have enjoyed spending the past few months working with Dr. Harte Weyant and other members of Rhodes administration in planning and crafting a space that will meet both students' and organizations' needs. I hope that this space allows for students of color to congregate and find affinity within each other," says A.S.I.A. President Lauren Yenari '22.
"I am looking forward to returning to campus in a couple of years and officially seeing a space where students of color/minoritized groups have established their presence. East Village C is a big step for us, and I am thrilled to see an idea that we had finally come together into a physical space. I am excited to see it become an environment that students can go to for support, emotional security, and find comfort with one another. Our organizations have come together, and as a unit, we hope to accomplish many more things on campus, this building being one of many," says Latinx Association Co-President Leslie Salgado '21.
Pending Board of Trustee approval and completion of financing arrangements, construction of EV-C is expected to begin in early May 2021 and be completed in July 2022.
Thank you to the student organizations who consulted on this project:
Rhodes Student Government (RSG)
Black Student Association (BSA)
All Students Interested in Asia (A.S.I.A.)
African Student Association (ASA)
Latinx Student Association (LSA)
South Asian Culture and Advocacy (SACA)
Gender and Sexuality Alliance (GSA)
Men of Distinction
AWSOME
Women of Determination