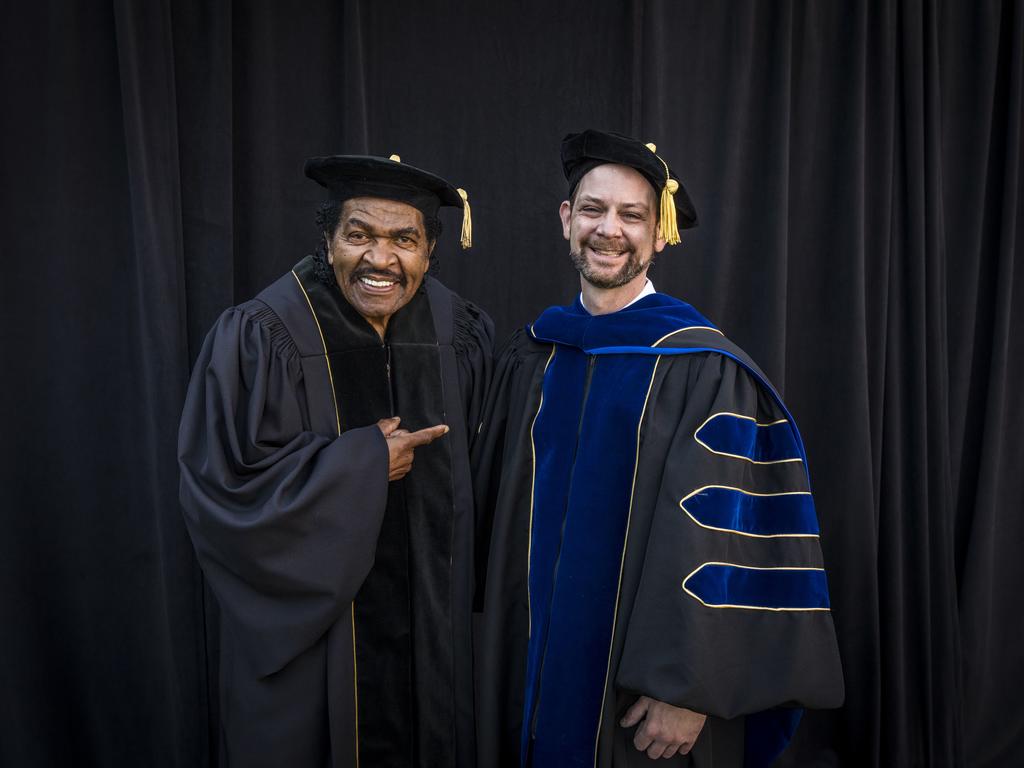 May 11, 2021
The Rhodes Board of Trustees announced today that internationally renowned Blues artist, Blues Hall of Fame inductee, and Grammy Award winner Bobby Rush, whose career spans eight decades, will be this year's recipient of the Honorary Doctorate of Humanities. The honorary degree will be presented at the Commencement Exercises of the Rhodes College Class of 2021, to be held Saturday, May 15, 2021 at 8:30 a.m., Liberty Bowl Memorial Stadium. 
Over the past decade, "Professor Rush," as he is known to the students in the Mike Curb Institute for Music, has forged a unique partnership between a liberal arts college and a blues legend. Rush was named the inaugural Curb Visiting Scholar in the Arts in 2014 and continues his relationship with the college through immersive student experiences and historically significant public programs. The relationship between Rush and the college has been a part of the educational experience of well over one hundred Rhodes students. These experiences have included Rush's teaching of a course entitled "Music and Community in Memphis," participation in symposia and public lectures, and performances alongside Rhodes students in Memphis area venues including Elvis Presley's first home. This semester, Rush partnered with the Curb Institute on a project involving dozens of students that culminated in a recording of an original blues version of "America the Beautiful" which will be released in recognition of Memorial Day as a celebration of unity. 
Camden Napier, member of the class of 2021 and Curb Institute Fellow, shared that "The opportunity to engage in a project with one of the most iconic figures in Blues music, especially in the Mid-South region, is indicative of the unique learning experienced offered at Rhodes College through the Mike Curb Institute. Working with Bobby Rush, Eddie Cotton, Fuzzy Jeffries, and Boo Mitchell on a recording at the famed Royal Studios teaches us not only about making music, but about the cultural history and significance of what it means to make music in Memphis. The lessons I learned while working on this project will be carried with me through a variety of contexts and further experiences."
The 2020 honorary degree recipient Carole Pearson Troutt will be presented her degree at the Commencement Exercises of the Rhodes College Class of 2020, Saturday, May 15, 2021 at 6:00 p.m. at Liberty Bowl Memorial Stadium.