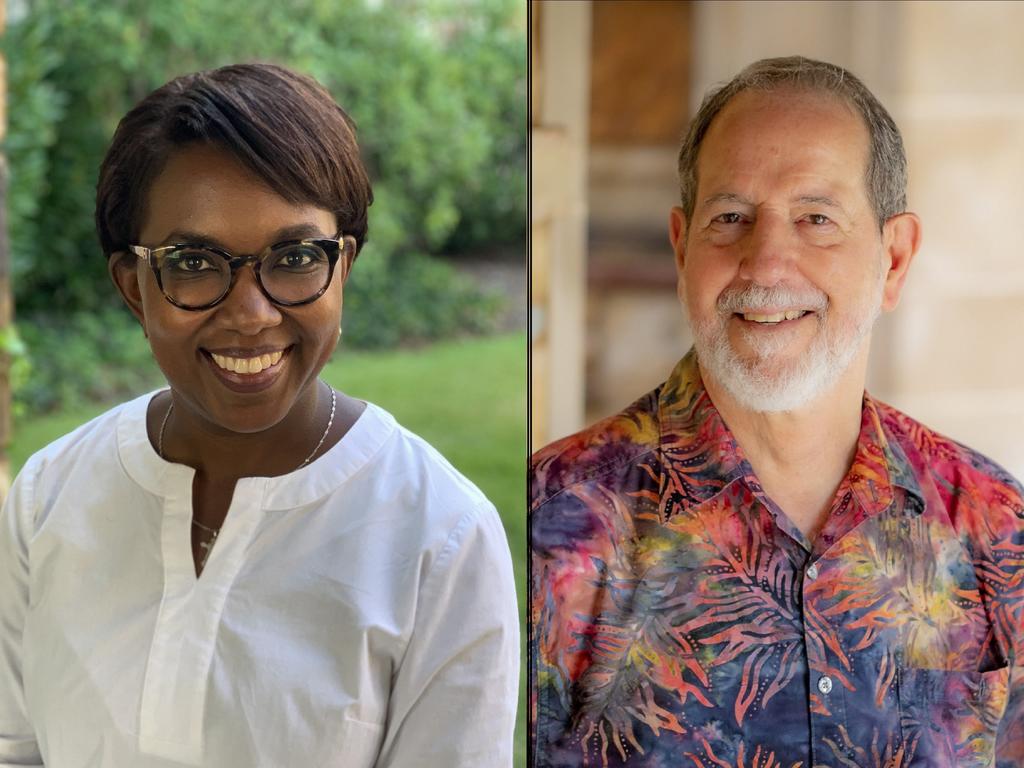 June 29, 2022
Rhodes College is being awarded a National Science Foundation (NSF) Research grant in the amount of $639,165 to continue research performed by Professor of Chemistry Loretta Jackson-Hayes and Professor of Biology Terry Hill with students in their labs. The research explores cell growth and division of fungi and has potential to find more effective antifungal drugs.
The award for the project titled "RUI: Protein-Protein Interactions of Protein Kinase C During Polarized Growth in Filamentous Fungi" will be distributed over three years, with an anticipated Jan. 1, 2023, start date.
This is the Rhodes program's fourth NSF grant for the work on cell growth and development of fungi,  beginning with the initial support in 2003. "More than 100 students have participated, including local high school students, and approximately 40 of these students have been co-authors on peer-reviewed publications in our field," says Hill.
Hill, who is senior member of the faculty at Rhodes, has taught and conducted research at Rhodes for more than 40 years, demonstrating that active scholarship can be and should be a career-long activity.
 
He and Jackson-Hayes (who joined the faculty in 2003) both are past recipients of Rhodes' Clarence Day Award for Outstanding Teaching and recipients of their disciplines' respective mentorship awards from the Council on Undergraduate Research at the national level. They also serve on the faculty for Rhodes' biochemistry and molecular biology interdisciplinary major and are committed to mentoring undergraduate researchers, increasing diversity in the student body, and emphasizing that students become better scientists when they draw from other disciplines in the liberal arts environment.
"Uncovering the cellular and molecular mechanisms that orchestrate how fungi grow and divide allow us to develop technologies that take advantage of their utility and envision strategies to control their growth in harmful contexts," says Jackson-Hayes.
Not only has research conducted in Jackson-Hayes and Hill's labs resulted in published articles, but also presentations at national conferences. After graduating from Rhodes, their students go on to Ph.D. programs in the sciences; M.D., D.D.S., or nursing programs;  Master of Public Health (MPH) programs; and research technology positions.
In addition to supporting research by Rhodes students and faculty, the NSF grant also will include money to support summer undergraduate researchers from historically Black colleges and universities (HBCUs) including LeMoyne-Owen College, Rust College, Lane College, and Tougaloo College.  "This continues a long-standing practice of our laboratory that we've followed since 2005," says Hill. "Bringing together students from a variety of campuses expands our ability to prepare the next generation of research scientists."
  
"Summer research experiences, similar to the 24 undergraduate research positions that this grant will support, allowed me to discover a love for scientific exploration as a college student, which led to me becoming a scientist," says Jackson-Hayes. "As an alumna of Tougaloo College, it is an honor to have the opportunity to impact students at my alma mater and other HBCUs, in addition to students at Rhodes College." 
To learn more about Biochemistry and Molecular Biology at Rhodes, visit here.