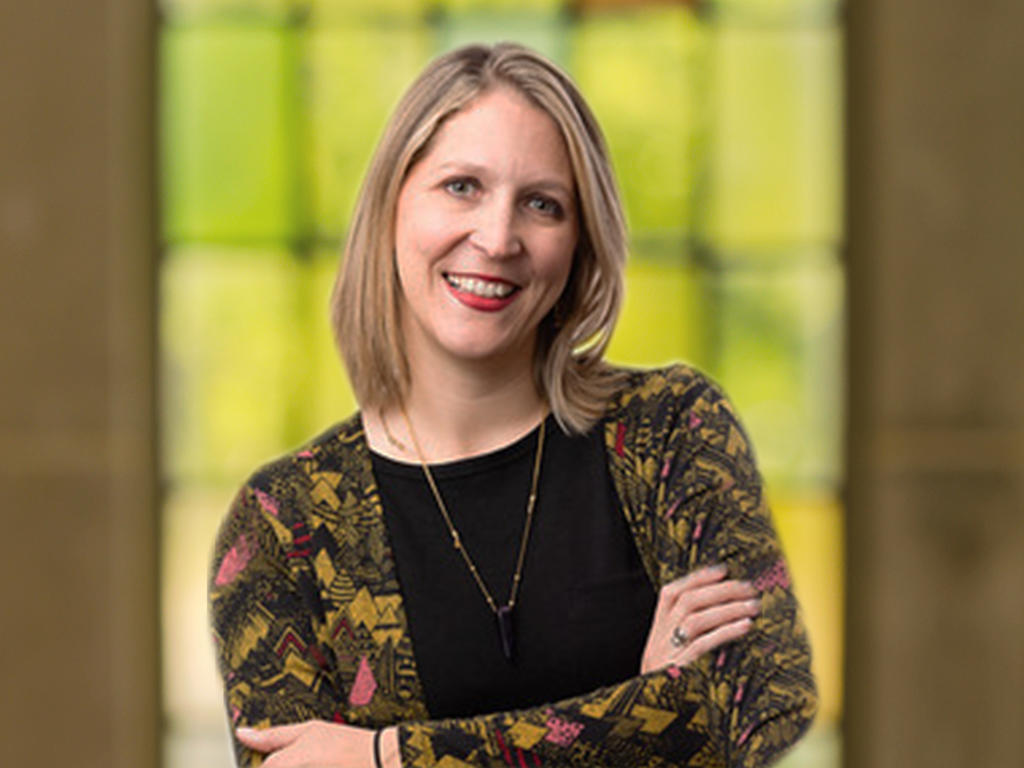 November 01, 2019
Rhodes College President Marjorie Hass announced today that Dr. Meghan Harte Weyant will join the college's senior leadership team as Vice President for Student Life beginning July 1, 2020. Weyant is currently Assistant Vice President of Student Affairs and Dean of Students at Rollins College in Winter Park, Florida.  
"Dr. Weyant will lead the college's efforts to build a robust residential experience at Rhodes. She has a deep background launching innovative programs that drive student success through well-developed student support systems," President Hass says.  
Weyant played a key role in the planning and future opening of Rollins College's new Lakeside Neighborhood. The new residence hall will integrate student services, fitness, recreation, and dining into one facility.  At Rollins, Weyant developed a comprehensive student life organization that integrated the areas of student success, residential life, community standards, fraternity and sorority life, Title IX, and wellness.  
"I'm thrilled to being joining a community that uplifts the critical importance of learning, compassion and leadership in both our communities and world. The Rhodes Vision and new strategic plan is deeply aspirational and centers on transforming the student experience to ensure that students are prepared for life after college. The opportunity to work with students, faculty, and staff to bring to life a plan is deeply compelling, and I am grateful to be joining the student life team and the Rhodes community," Weyant says. 
The appointment is the result of a national search led by a campus committee composed of faculty, staff, and students. The college retained higher education search firm Storbeck/Pimentel and partner Dr. Sue May to assist.  
"Dr. Weyant's approach to student life is guided by a mission to build communities and relationships.  She has fifteen years of experience in student affairs and has led multiple initiatives in creating a supportive, vibrant, and diverse campus community," says Esen Kirdis, search committee member and Associate Professor of International Studies.
"Dr. Weyant illustrates her ability to lead with compassion in everything she does. Her extensive experience with bringing vision to action will make her the perfect vice president to help implement the new strategic plan. Her unique student-centered approach to innovation in student life seamlessly aligns with both Rhodes's current and future institutional goals," Jacob Fontaine, search committee member and Rhodes Student Government vice president, says. 
Weyant received her Ph.D. in sociology from the University of Central Florida. Her dissertation and research are focused on the impact of social inequalities on education and achievement. She served as an instructor of sociology at UCF.