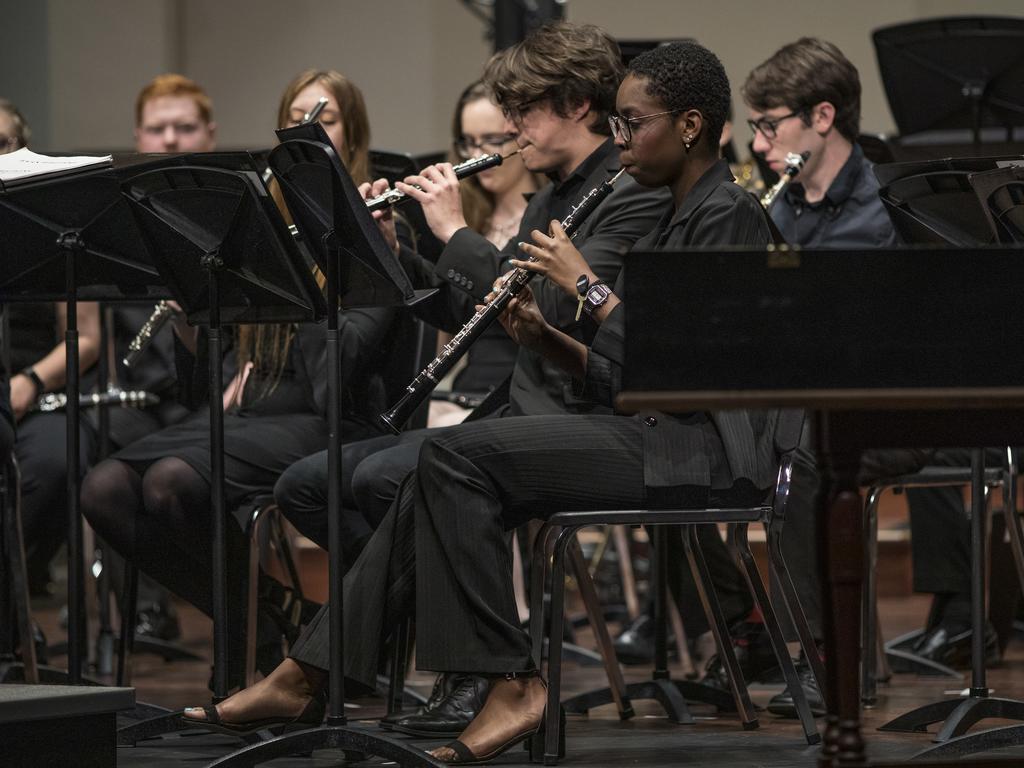 July 16, 2021
The Rhodes College Orchestra is a finalist in the college/university division of The American Prize national non-profit competitions in the performing arts. The orchestra is being recognized for a 2018 performance of Terry Riley's In C, including video by Karl Erickson, assistant professor of art at Rhodes, and lighting work by alumnus Marcus Tate '19.
 
In addition, Dr. Evan Williams, assistant professor of music and director of instrumental activities, is a finalist in the professional orchestral composition division for his harpsichord concerto Dead White Man Music. He serves as music director of the Rhodes Orchestra. As a conductor, Williams has led performances of numerous chamber ensembles and of the International Contemporary Ensemble.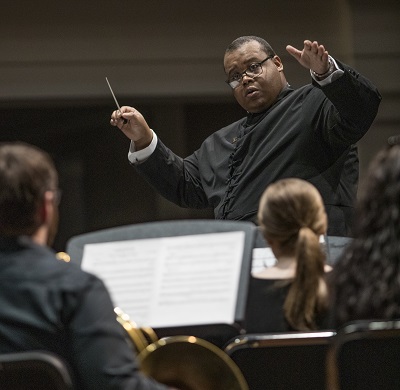 The repertoire of the Rhodes College Orchestra ranges from the Renaissance to the 21st century and is designed to give students and audiences a wide range of historical and musical experiences with the highest quality of music.
Founded in 2010, the American Prize each year recognizes American excellence in the performing arts. The competition attracts thousands of qualified contestants from across the country and has awarded nearly $100,000 in prizes. Winners will be announced later this summer.