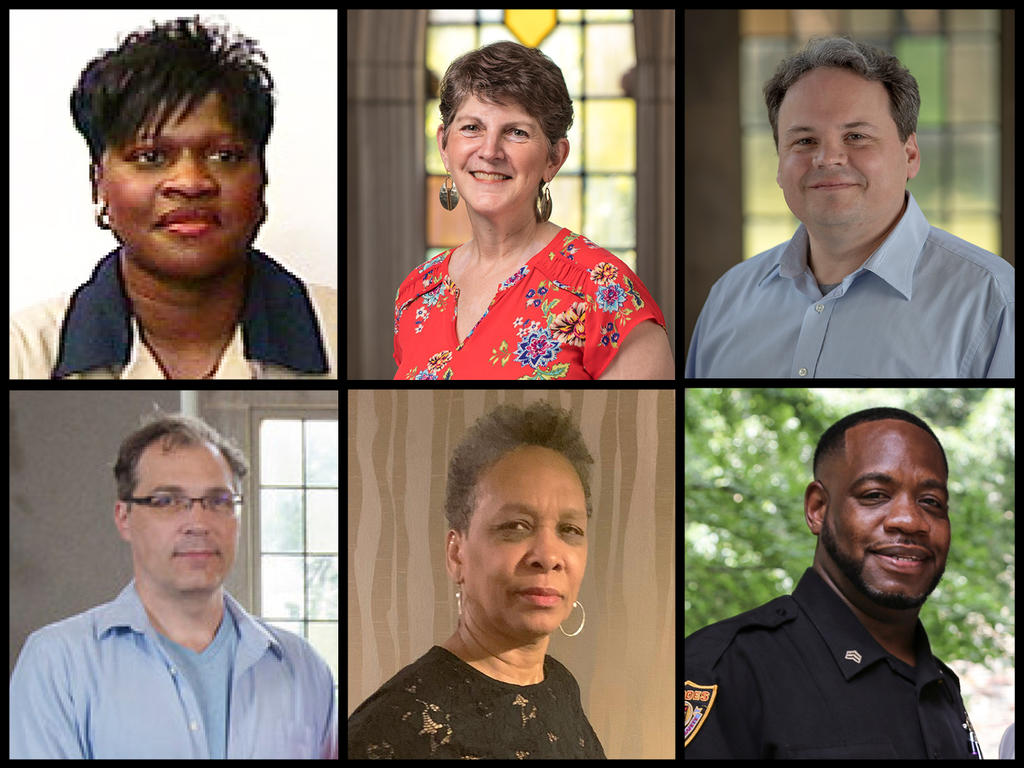 May 27, 2020
Rhodes College paid tribute to staff on May 19 with a virtual celebration, and four Rhodes employees were recognized with the college's 2020 Outstanding Staff Awards based on nominations submitted by faculty, staff, and students. These awards recognize employees who continually strive for excellence, keeping the mission of the college in focus.
The Outstanding Administrative Services Staff Award was presented to housekeeper Sharon Cole. Political science departmental assistant Jackie Baker received the Outstanding Administrative Staff Award.
Outstanding Administrator Awards were presented to director of academic technologies Richie Trenthem and system administrator Doug Walker.
Recipients of the Student Life Awards, which are selected by the student body, also were recognized during the virtual celebration. They are Shirley Clemons, who was named the Loretta Watkins Housekeeper of the Year, and Fred Garrett, named Safety Officer of the Year.