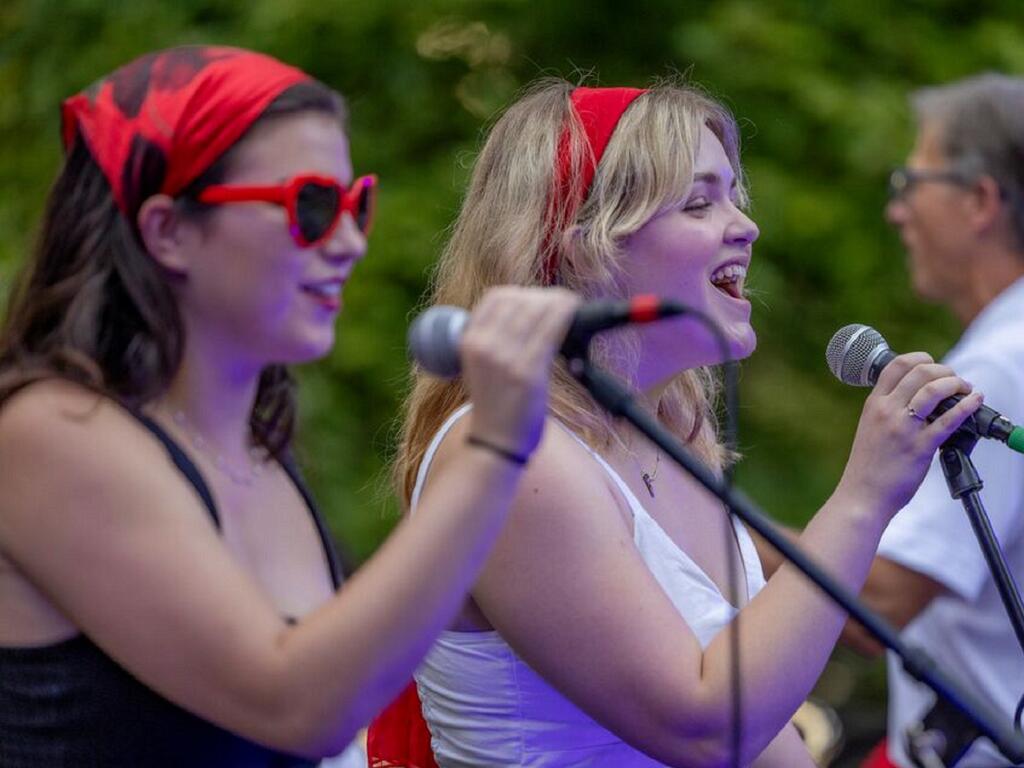 October 10, 2023
Rhodes College's Mike Curb Institute for Music has been named to Billboard's list of the 2023 Top Music Business Schools. This is the third time the college has made the roster since 2020; Billboard did not release a list in 2021.
Programs, featured alphabetically rather than by rank, were chosen based on factors including industry recommendations, alumni success post-graduation, innovative music industry curriculum, and noteworthy events/speakers and community partnerships.
"We are honored to be recognized by Billboard as a 2023 Top Music Business School and to be included among so many other great programs," said Dr. John Bass, associate professor of music and director of the Mike Curb Institute for Music at Rhodes. "It is a validation of the model we have created that combines real-world industry education with Rhodes' strong liberal arts foundation, and it is a testament to the great work our students, faculty, and alumni are doing in Memphis and beyond."

The Curb Institute was founded in 2006 through a generous gift from the Mike Curb Family Foundation to foster awareness and understanding of the distinct musical traditions of the South and to study the effect music has had on its culture, history, and economy.  Students learn the inner workings of the music business from sound editing and video production to marketing and community engagement.
The foundation also bought Elvis Presley's first purchased home in Memphis and established it as part of the Curb Institute. The goal was not to create a museum out of this historic house, but to use it like Elvis used it when he was 21—as a space to celebrate and experience creativity and youthful energy. There students produce a house concert series called the Audubon Sessions, where renowned artists such as Rosanne Cash, Charles Lloyd, Valerie June, George Coleman, and Bobby Rush perform and discuss their careers and thoughts about music and life.
Curb Institute fellows also are involved in producing the on-campus music festival Respect Fest; Dredge, a digital magazine which spotlights the Memphis music scene; and the Beyond Beale podcast, which has received honorable mentions in the NPR Student Podcast Challenge. In addition, they record and produce original music through the college's Arboretum record label and at Memphis' historic studios, including Royal Studios, where Al Green, Ann Peebles, John Mayer, and Bruno Mars recorded hits.
Blues Hall of Fame inductee and Grammy Award-winner Bobby Rush, who was named the inaugural Curb Visiting Scholar in the Arts in 2014 and awarded the Honorary Doctorate of Humanities from the college in 2021, partnered with the Curb Institute on a recording of an original blues version of "America the Beautiful" at Royal Studios.
Through the Curb Institute, students have obtained the experience and credentials to benefit them in a variety of ways as they make the transition from college to graduate school or the professional world.