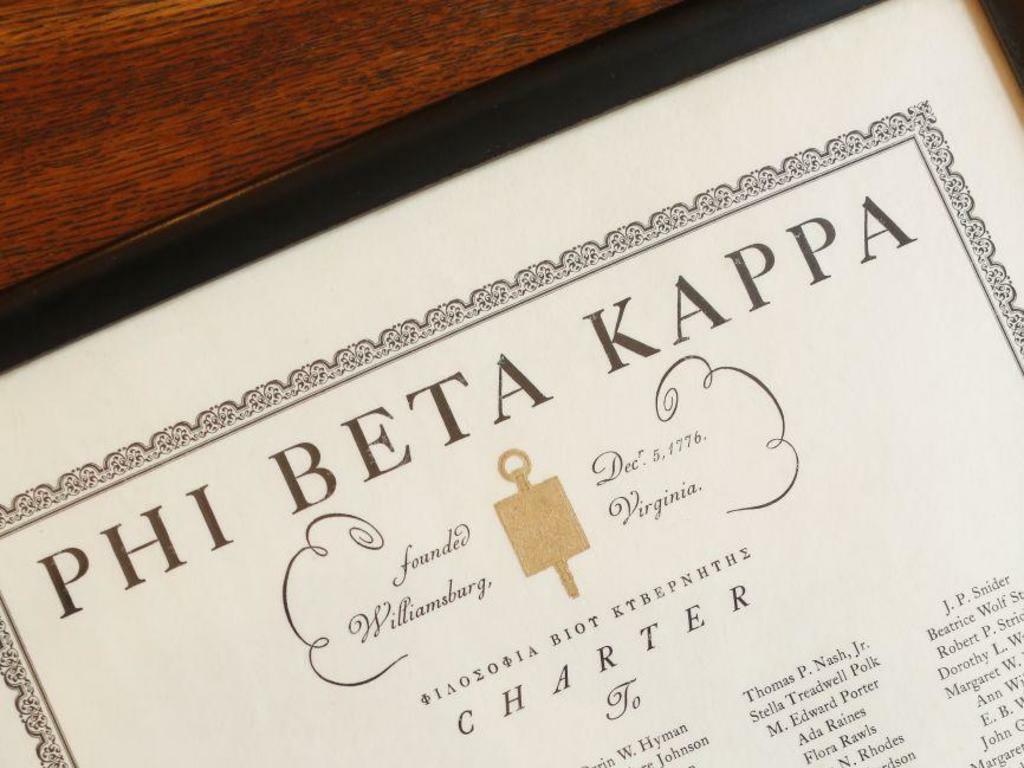 April 20, 2023
The Rhodes College Chapter of Phi Beta Kappa (Gamma of Tennessee) is pleased to announce that the following students from the Class of 2023 have been invited to join the Society as Members-in-Course:

Sophia Adam
Oluwafikemi Aiyepeku
Rachel Alley
Aidan Blan
James Blan
Hollie Brown
Luke Chozick
Anna Cole
Emma Dove
Robert Elmlinger
Anne Entz
Joshua Forbes
Adam Fox
Samuel Gerber
Jessica Hamer
Kendyl Harris
Mia Harris
Tess Herzog
Ngoc Hoang
Anna Johnson
Katelyn Kanzler
Gabriella Krisanic
Kathryn Langley
Danh Le
Grace Lim
Owen Lubinski
Marianna Malecek
Jithin Manikonda
Jacob Manuel
Sage Martin
Carolyn Maslanka
Paul McMorris
Elizabeth Mueller
Joshua Nguyen
Dorothy Perkins
David Phillips
Wiley Pippenger
Julia Pirro
Zoe Rodrigues
William Sarahan
Lilian Thomas
Khanh Ton
Woo Wade
Brandon Walker
Patricia Wardlaw
Ashlin Wharton
Georgia Winkler
Gisela Xhafkollari
Madeline Yde
The following members of the Class of 2023 accepted membership during their junior year:
Nolan Brown
Walker Coleman
Timothy Daso
Mary Kate Freyaldenhoven
Eliza Howard
Imaan Hussain
Swati Kinger
Loyd Templeton
Chiara Torrini
Junior inductees from the Class of 2024 will be announced at Awards Convocation on April 28.
Founded in 1776, Phi Beta Kappa is America's oldest collegiate honor society. Its campus chapters invite for induction the most outstanding liberal arts students at America's leading colleges and universities. Fewer than one percent of U.S. college graduates are eligible. Membership is one of the highest academic honors a student can attain, and it stands as a life-long mark of excellence in the study of the liberal arts. Phi Beta Kappa champions the liberal arts — the humanities, the social sciences, and the natural sciences — in higher education and in society at large.
 
The Gamma of Tennessee Chapter was established at Rhodes College on Dec. 5, 1949, and it has been ranked among the best in the nation. It was the 143rd in the nation to be chartered and the third in the state of Tennessee; there are currently 290 chapters in the United States. In addition to recognizing outstanding students and awarding the college's highest academic honor (the Peyton Nalle Rhodes Prize), the chapter sponsors lectures by distinguished visiting scholars.