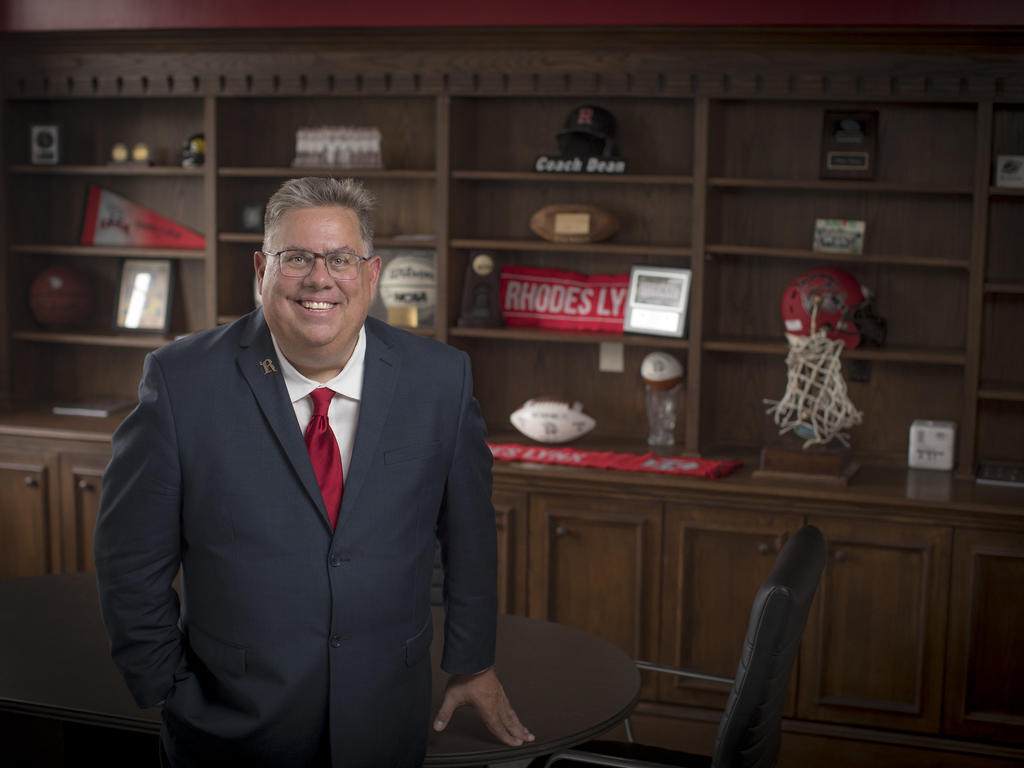 April 01, 2021
Rhodes College Director of Athletics Matt Dean will step down from his current role leading the Lynx at the conclusion of the Spring 2021 semester, announced Vice President for Student Life Meghan Harte Weyant. Dean, a long-time member of the department, will serve in a new role as Associate Director for Athletics.
"I want to thank President Hass and Dr. Megan Harte Weyant for allowing me to move to this new role that I believe will strengthen our department and provide more support for our student-athletes," said Dean. "For 30 years I have had multiple job titles, but to serve as Director of Athletics the past three years has been a privilege. I am deeply grateful to Dr. Hass for giving me the opportunity to lead our Athletics Department. Our student-athletes are truly special, and I thank them too as I step into this different role."
Dean became the Interim Director of Athletics in October of 2018 and was elevated to his current role in April 2019. He has been instrumental in the success of Rhodes' 23 NCAA Division III varsity sports and successfully guided the college's more than 500 student-athletes through the pandemic.
"I would like to thank Coach Dean for his leadership over the last few years," said Harte Weyant. "His commitment to Rhodes and the student-athlete experience has been unrivaled. Coach Dean's guidance of our athletic department through this last year has been remarkable. I am deeply grateful for all he has done for the college and how he will continue to support the next era of Rhodes Athletics in his new role."
The Associate Director of Athletics will report directly to the Director of Athletics and will provide expanded leadership and support to Rhodes Athletics and the Division of Student Life. Dean will directly oversee the Athletic Media Relations and Sports Medicine departments. 
A national search for the next Rhodes College Director of Athletics will begin immediately, and the position description can be found here. Harte Weyant will co-chair the search committee alongside men's basketball head coach Steven 'Zo' Goodson. The work of the search committee began this month with a goal to finalize recommendations by June 2021. 
Members of the campus community are encouraged to share constructive ideas and recommendations about the position and candidates with Coach Goodsen and Dr. Harte Weyant directly.