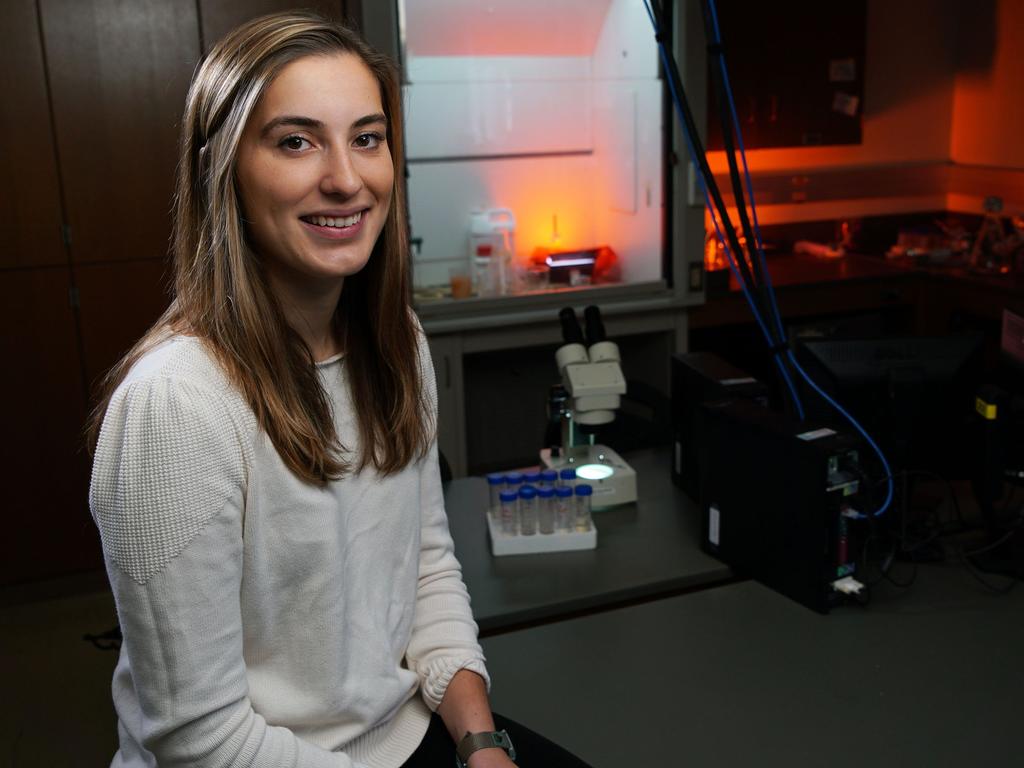 June 24, 2021
Environmental science major Claire McGuire '20 was a member of a research team at the Marine Biological Laboratory in Woods Hole, MA, in 2018, focused on recording and analyzing microplastic pollution in New England salt marshes. Now, she is one of the authors of "Salt Marsh Sediments Act As Sinks For Microplastics And Reveal Effects Of Current And Historical Land Use Changes" published in the international peer-reviewed journal Environmental Advances.
Microplastics, which are small plastic pieces less than five millimeters long, can be harmful to waterways and aquatic life, and birds can mistake them for food. The study of microplastics is an emerging field, and researchers are still trying to learn about their impacts on the environment. Only a relatively small number of studies have reported the presence of microplastics in salt marsh sediments, according to the article co-authored by McGuire.
The Marine Biological Laboratory team extracted microplastics from sediment cores in salt marshes of southeast New England estuaries, and reported: "The sedimentary record confirmed that microplastics have been accumulating in these estuaries since the early 1950s, and their abundances have increased greatly in more recent years in response to the progressive urbanization of the watersheds and intensification of land uses . . . These results have implications for management, as they provide clues on the sources and transport of microplastic particles in the environment that could help design more effective regulatory policies and strategies to reduce plastic pollution in salt marshes and other sensitive environments."
McGuire's participation in the Marine Biological Laboratory program was supported by a scholarship provided by Rhodes Trustee Dr. Charles Robertson Jr. '65. When she returned to Rhodes, she wrote a proposal to study microplastics in the Wolf River, which is a local tributary of the Mississippi River. Her new research was supported by Rhodes' Rosanna Cappellato Award in Environmental Science.
"Dr. Sarah Boyle and Dr. Patrick Kelly were two professors who always supported my research and helped advise me on my projects," says McGuire. "Not only were they constantly encouraging me to seek out opportunities while at Rhodes, but they also continued to send me jobs, internships, and graduate school opportunities after graduation. They have been a wonderful influence on me as an emerging scientist and I am grateful to have them as mentors."
In 2020, McGuire won the Senior Award in Environmental Science and graduated with a Bachelor of Science degree from Rhodes. She currently is an aquatic invasive species intern at American Conservation Experience, which trains youth and volunteers in environmental restoration and land management projects on America's national parks and forests, wildlife refuges, and other public lands.
 
In the fall, McGuire will begin a graduate program at the University of Southern Mississippi, where she will where she will pursue a master's degree in marine sciences.