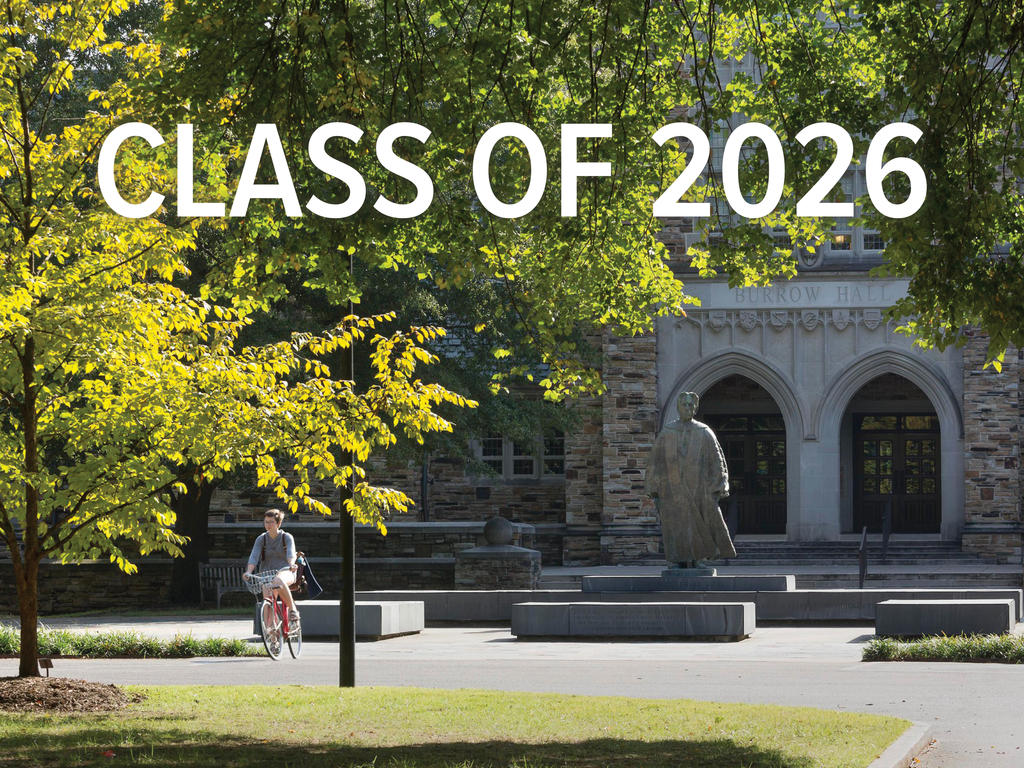 August 16, 2022
The academics, a quality education, the friendly community, a beautiful campus, and support from professors are just some of the reasons members of the incoming class say they have chosen to make Rhodes College their new home.
 
The college will be energized by 488 first-time, first-year (FTFY) students. They come from 40 states (plus the District of Columbia), with Tennessee having the largest representation, followed by Texas, Georgia, Louisiana, and Arkansas. Students of color make up 36 percent of the incoming class, and international students make up three percent. Countries represented include Bangladesh, Brazil, Canada, China, Finland, India, Jamaica, Nigeria, Pakistan, South Korea, the United Kingdom, and Vietnam.
Incoming students will move into the residence halls on Thursday, Aug. 18. Opening Convocation, which is the formal academic ceremony to welcome the Class of 2026 and to begin the college's 174th session, begins at 9:30 a.m. on Friday, Aug. 19. In addition, a host of other events have been planned for the new students before classes begin on Wednesday, Aug. 24.
Members of the Class of 2026 have standout academic credentials, with 94 percent of FTFY's having a high school GPA of 3.5 or higher and 54 percent ranking in the top 10 percent of their high school class. Among the top subjects of interest for the entering class are biology, business, neuroscience, politics and law, and psychology.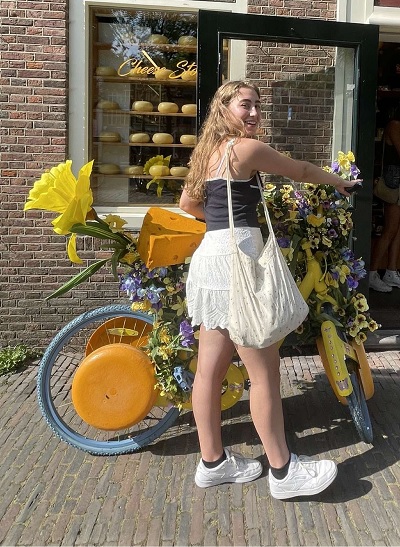 First-year student Sophia Nappi of Middlebury, CT, aspires to become a clinical neuropsychologist. She admits that she had her heart set on staying in the Northeast but fell in love with Rhodes after a campus visit. "In addition to checking off my requirements on paper—a strong psychology department, numerous study abroad programs, a campus in a city, and small class sizes—Rhodes brought this sense of belonging to the table that I hadn't truly felt with any other school. Upon my first few steps on campus, I knew this was the place I was meant to be for the next four years, and so I decided to commit," she says. "In addition to psych classes, I have always loved English and Latin. I am looking forward to taking Latin in the fall, studying Ovid's Metamorphoses, and taking some more English and creative writing courses in the future."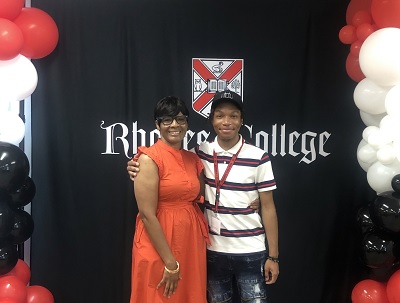 Everett Embry, who graduated from Crosstown High School in Memphis, decided to stay in town for college because he says, "Rhodes offers the quality education that is conducive to success in quite frankly any career. When I saw that the professors, administration, and general student body held great value in both self-discipline and accountability, I knew without question that Rhodes was the one for me."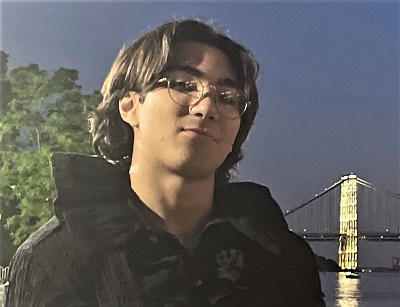 Kaz Newman, who was student body president at Lab Museum United High School in New York City, says he has not decided on a major interest of study. "Rhodes is turning out to be an amazing place to start finding myself and my interests. I love writing poetry, but recently I've been finding myself looking at biochemistry, and I find so much comfort in knowing I can explore both."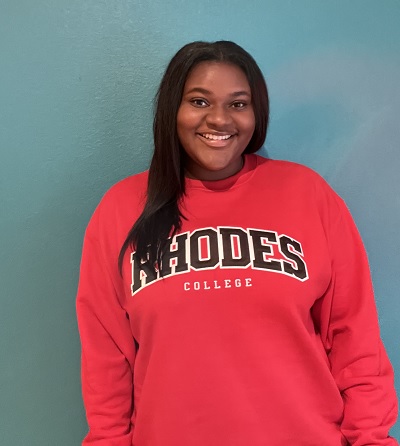 Kaydence White from Baton Rouge, LA, is interested in conducting scientific research and playing violin in the Rhodes Orchestra. "I discovered a love for scientific research in my junior year while conducting my own project on the Atchafalaya River," she says. "One of the many reasons I chose Rhodes is because it has many opportunities for students to deepen their knowledge in their field of interest while also receiving support from the professors in that department. I also chose Rhodes College because I wanted to attend a smaller institution that could provide me with personalized attention that could best help me grow as a problem solver. During my first year, I am looking forward to meeting new people, broadening my horizons through clubs, and exploring the city of Memphis."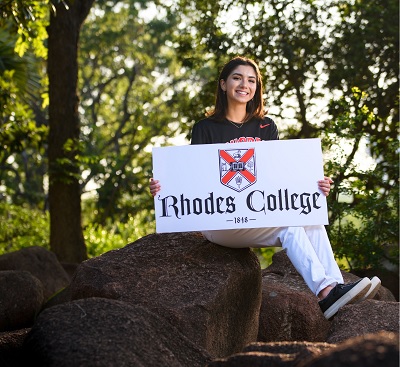 Sophia Zamora of San Antonio, TX, played golf and served as vice president of the senior class at Tom C. Clark High School. "What attracted me to Rhodes is the location and the size of the school," she says. "It has a lot of benefits of a bigger city—for example, good music and a medical center and school. I am interested in studying neuroscience but really enjoy history, especially art history, and hope to grow my love for history at Rhodes."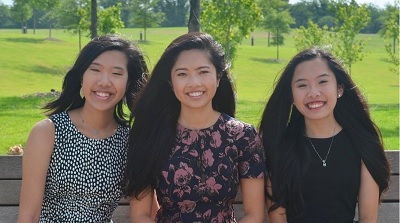 Ellen Ouyang of Arlington, TN, has two siblings who graduated from Rhodes and says, "I'm very familiar with the beautiful scenery and the friendly community thanks to them taking me on campus often when they were students. Samantha is a part of the class of 2016, and she's now in the UT residency program aspiring to be a pediatrics doctor. Annie graduated in 2020, and is currently a medical student in DC."
The expected number for the entire Rhodes College student body is approximately 2,070. Opening Convocation on Aug. 19 will stream live from the Rhodes website (www.rhodes.edu).