March 28, 2023
Food security affects everyone from farmers to scientists, economists to elected officials, and nutritionists to consumers. In a snow-capped mountain located between mainland Norway and the North Pole is the Svalbard Global Seed Vault, which opened in 2008 and houses more than 1.1 million seed samples from the world's crop collections as a safeguard against catastrophic or accidental loss. Included are eggplant, lettuce, potato, rice, barley, maize, chickpea, lentil, sorghum, and wheat samples, just to name a few.
Gene banks from around the world that keep seed collections have made deposits into the Seed Vault, which stores the seeds at steady below-freezing temperatures in sealed three-ply foil packages that are sealed inside boxes. If something happens to a gene bank due to war, a natural disaster, pest, disease, or even human error, there are duplicates in the facilities' samples that could also be used one day in developing new crop varieties.
Rhodes College fellows have served for a decade on the staff of the Global Crop Diversity Trust (Crop Trust), which provides support for the Seed Vault's ongoing operations, and Dr. Cary Fowler '71 served as executive director of the Crop Trust from 2005 to 2012.
It was in 2012 that the college announced the Cary Fowler '71 Environmental Studies International Fellowship in collaboration with the Global Crop Diversity Trust. To apply, graduating Rhodes students had to be nominated by a professor and submit a cover letter indicating their interest and qualifications and a resume to the Global Crop Diversity Trust. 
Brian Lainoff '11, who received a bachelor's degree in English and environmental studies, joined the Crop Trust as the first recipient of the $50,000, one-year fellowship and assisted with preparations for the organization's move from Italy to Germany in January 2013. He also participated in conference planning, article writing, and social media and global media outreach. After completing the fellowship, Lainoff continued working at the Crop Trust for six years.
Thanks to the generosity of Steve and Riea Lainoff, parents of Brian and Mark Lainoff '15, the fellowship became The Steve and Riea Lainoff Crop Trust Fellowship in Honor of Cary Fowler '71.
Other fellows who have worked at the Crop Trust include Laura Brown '13, Julia Greene '14, Cierra Martin '15, Amanda Fuller '16, Adrienne Bober '17, Erin Gleeson '18, Junior Walters '19, Bailey Cate '20, Shaliz Barzani '21, and Maya Searle '22.
Their responsibilities have included assisting with the development of crop strategies, attending international advisory meetings, analyzing data from international plant genetic research centers, supporting fundraising efforts, assisting with campaigns and projects centered around food diversity, assisting in communications efforts and special events, and even accompanying deposits to the Svalbard Global Seed Vault.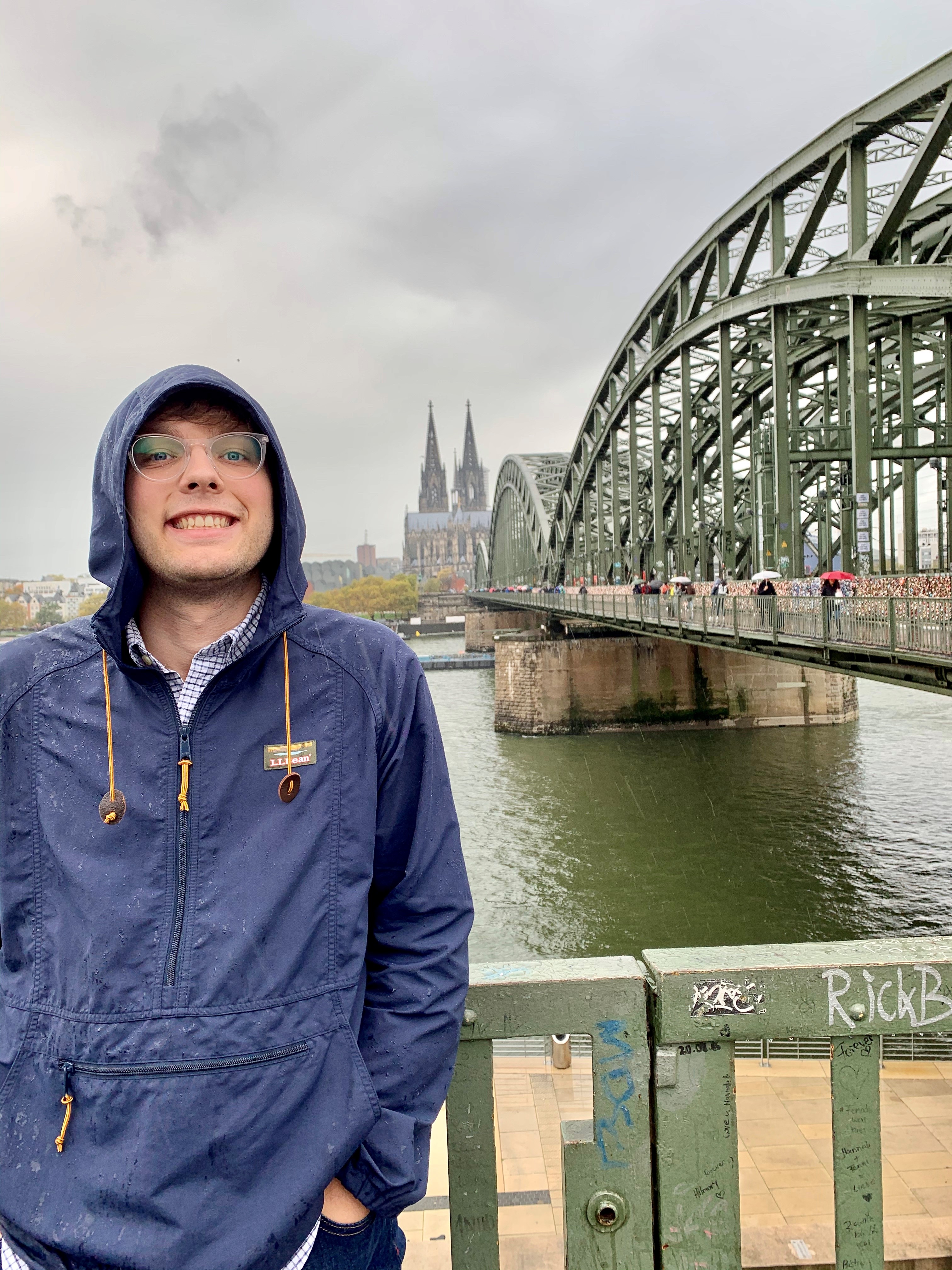 "My time at the Crop Trust laid a strong foundation for a career in environmental work and exposed me to the role of agriculture as both a climate challenge and a climate solution. I'm proud to be playing a part in that effort, and my time at the Crop Trust accelerated my path to becoming an advocate for farmers, our food systems, and the planet," said Walters, who now works in marketing and communications for an international agroforestry training organization.
Martin, who continued working for the Crop Trust after completing the fellowship, had this to say: "During my five-year journey with the Crop Trust, I was privileged to have amazing experiences that I will never forget, including making several trips to the Svalbard Global Seed Vault where I organized press visits and on my last visit, interviewed the Prime Minister of Norway.
"Perhaps the proudest moment in my tenure at the organization was the opportunity to design international tasting experiences with renowned chefs that highlighted the importance of crop diversity. It was a privilege to work with thousands of influential leaders from media to top scientists, and even the vice president of Peru, to drive awareness and action for conservation efforts. I was deeply inspired by the dedication and commitment of my colleagues and the participants who shared my vision for a more sustainable and food-secure future.
"Outside of an incredible career opportunity, my time at the Crop Trust gave me lasting friendships and the opportunity to form meaningful relationships that will stay with me forever. It strengthened my resolve to contribute to a better world and taught me the importance of working with diverse teams on an inspiring mission. Contributing to the preservation of crop diversity for future generations was a humbling experience, and I felt honored to play even a small role in this critical mission. I am grateful to the Lainoffs and Rhodes College for creating and funding this opportunity, which will undoubtedly empower and inspire future generations of young professionals."
After leaving the Crop Trust, Martin went on to pursue a master's degree in integrated design and management at MIT, and she now works as a senior consultant for Gapingvoid, a boutique culture design firm. 
In 2017, Fowler was interviewed about the Seed Vault on NPR's Fresh Air, and had this to say: "So if we want our crops to be productive in the future, if we want them adapted to new climates or to whatever pest or disease is out there, then we need to conserve that diversity, because the diversity is really a diversity of traits. And those are the options that we have for the future, just like an artist would have a lot of different colors on his or her palette." 
Fowler continues to take leadership in ensuring the world's future food supply, and currently serves as the U.S. Special Envoy for Global Food Security.