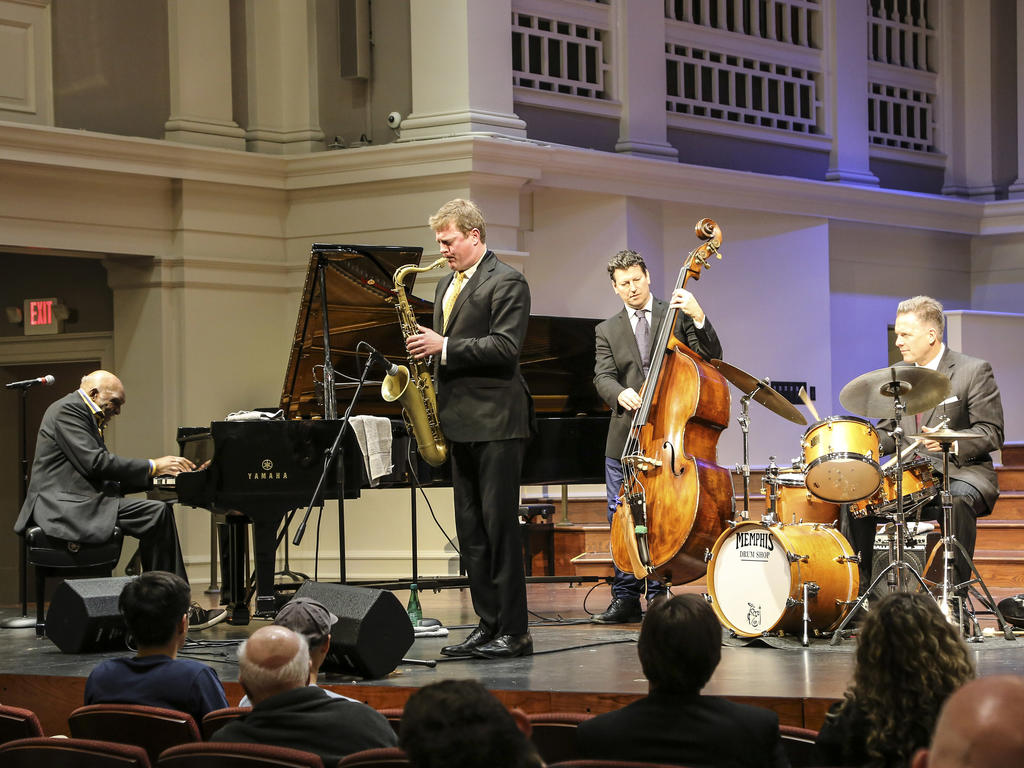 May 24, 2018
The Memphis community experienced a rare treat on April 6, when the Mike Curb Institute for Music at Rhodes hosted a campus performance by the Harold Mabern Quartet. Mabern, a native Memphian and a jazz legend, is a graduate of Manassas High School, where he was classmates with George Coleman, Charles Lloyd, and Booker Little. Since then, Mabern has toured extensively, released more than 20 albums as a leader, and been featured on dozens more as a sideman.
The night began with a set by the Rhodes Jazz Band, featuring a selection of vocal and instrumental Latin Jazz numbers. Members of the band also had the opportunity to visit with Mabern and his band before their performance. Sydney Sorrell '19, a featured vocalist that evening, says, "It was inspiring to see how knowledgeable and passionate the Mabern Quarter members are about the music they play. It was really cool to interact with and learn from someone you look up to so much."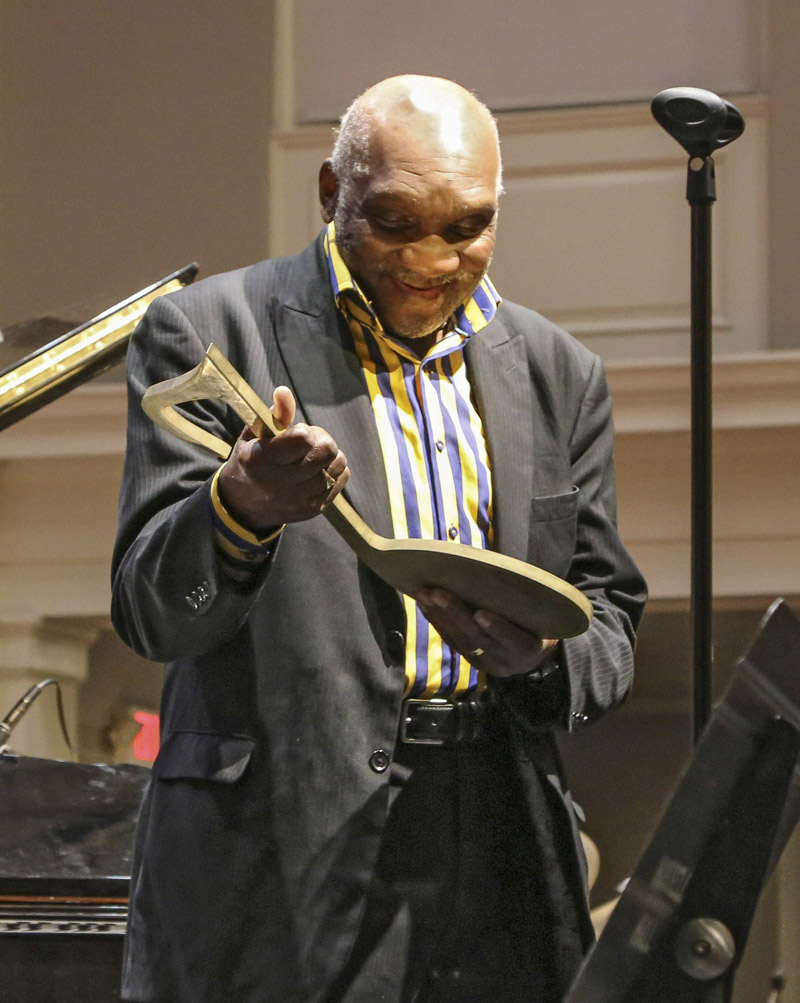 After the Jazz Band finished their set, Dr. John Bass, director of the Curb Institute, introduced Mabern and awarded him a Beale Street Brass Note. The Curb Institute has sponsored Brass Notes—which are featured on the Beale Street Walk of Fame—for other iconic Memphis musicians, including Coleman, Lloyd, and Emerson Able. A highlight of the evening, Mabern accepted the award, reminisced on past performances with jazz players, and spoke on the importance of Memphis musicians in music history in general, specifically lauding his mentor Phineas Newborn Jr.
Once the Mabern Quartet, featuring Eric Alexander, John Webber, and Joe Farnsworth, started playing, the audience was swept up by their playing and artistry. Marcus Tate '19 found it hard to explain the effect the quartet had on the audience: "There are literally no words that can describe the soul, sound, and passion that went on that night."
"I have never seen nine-foot grand pianos shake the way they do when he plays them, and he sends that energy and emotion into the audience," says Bass. "It is an amazing thing to witness, and I am always grateful to be able to hear him."
By Sarah Johnson '18