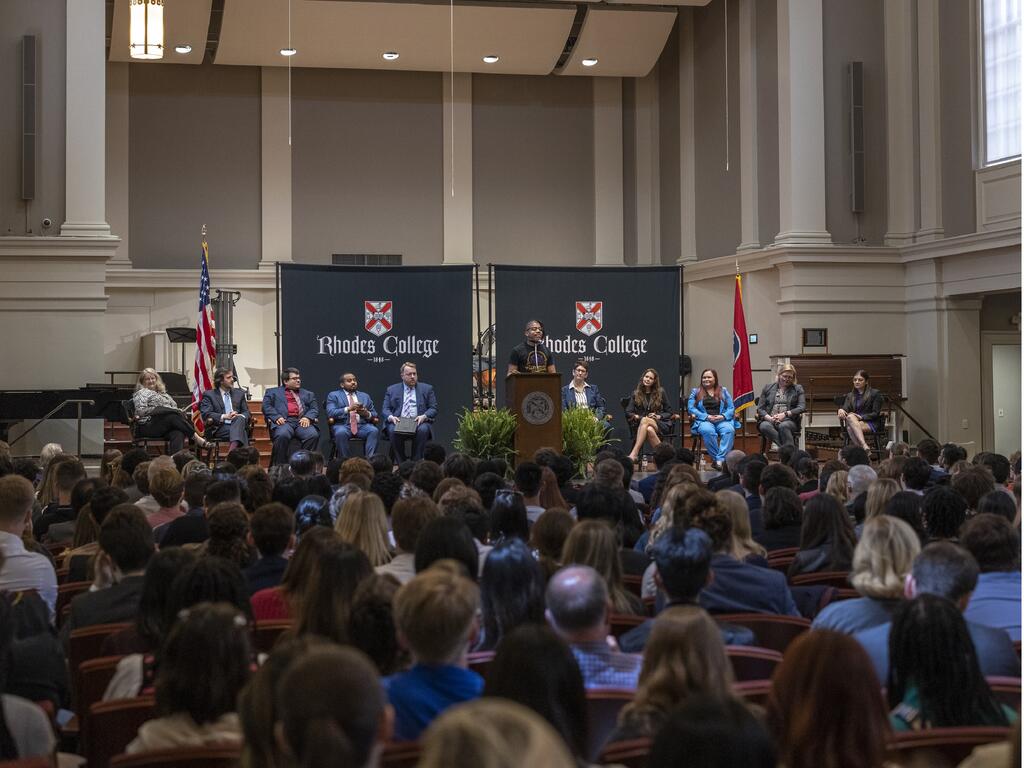 April 18, 2023
Smart. Talented. Articulate. Dedicated. These words aptly describe the top 48 out of 700 mock trial teams in the nation that were in Memphis April 14-16 for the 38th American Mock Trial Association (AMTA) National Championship. The event was hosted by Rhodes College and sponsored by Burch, Porter & Johnson and The University of Memphis Cecil C. Humphreys School of Law.
AMTA is the governing body for undergraduate mock trial competition, and the championship tournament marked the pinnacle of its season.
"It was such an honor to be selected by AMTA to host its premier event. All weekend we heard from students who praised the beauty of the courthouses and Rhodes campus," said Anna Eldridge, who directs Rhodes' mock trial program. "We were so grateful to host these talented and incredible students from all over the country. It was thrilling to watch the exceptional championship round presided over by Judge Bernice Donald and hear the esteemed panel's comments about the devotion, drive, and intellect of the students who make this competition so special."

Rhodes' mock trial A team was a tournament contender, but in the end, The University of California, Los Angeles (UCLA) took home the championship trophy and Harvard University was runner-up.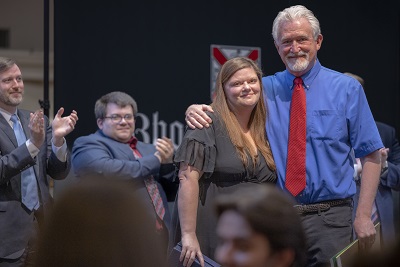 Eldridge received the Neal Smith Award, given annually to the individual who has made outstanding and exemplary contributions to law-related education and the mission of promoting public understanding of law and the legal process. Emeritus Professor of Political Science Marcus Pohlmann, who formed Rhodes' first mock trial team in 1987, presented Eldridge with the award and noted her achievements of having a lucrative law practice, providing pro bono work, teaching law-related courses at the high school and college level, and founding the summer Mock Trial Academy for high school students.

Pohlman read the comments from one nominator who said, "I have witnessed Anna's unrelenting dedication to and love for our program. I have seen her go above and beyond countless times for the good of the program, and she does everything she can to help her students succeed."