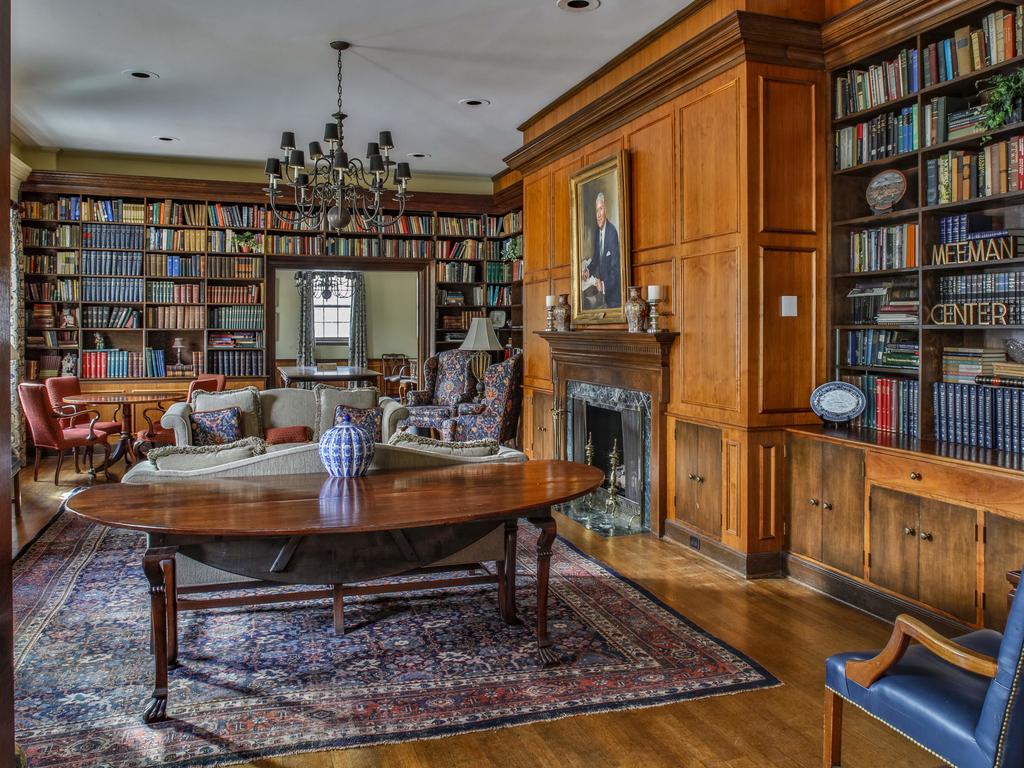 May 20, 2020
As COVID-19 continues to spread, it is disrupting daily life including healthcare, the economy, education, and mental health. The virus' rapid onset and significance in human life raise natural questions that are best answered with expertise.
Rhodes College is offering a series of four free Zoom webinars open to the general public. These webinars will take place on Wednesday evenings, and feature panels of college and community experts who will address various aspects of the pandemic and field questions from the audience. 
"This is one of the many ways Rhodes faculty are engaged at this particular moment. Our interdisciplinary panels speak to some of the foundational questions raised by the COVID-19 pandemic, and help us serve the community at a time when all of us are grappling with the same concerns. This is an opportunity for Rhodes'experts from many fields to contribute to the ongoing national and local conversations and share their knowledge with the world," says Meeman Center for Lifelong Learning director Dr. Geoff Bakewell.
"A grounding in the liberal arts encourages a multi-disciplinary approach to the foundational questions raised by the COVID-19 pandemic. Our faculty are particularly well-equipped to promote deep thinking and lively dialogue. We look forward to sharing the best of Rhodes' approach with the wider community. We see it as one of the ways we can serve others during this difficult moment," says President Marjorie Hass.
The panel topics and participants are as follows:
Wed. May 27:  The Science of Covid-19
Moderator: Dr. Cary Fowler, Chair, Board of Trustees, Rhodes College
Panelists:
Dr. Erin Bodine, Associate Professor and Associate Chair of Mathematics, E.C. Ellett Professor of Mathematics
Dr. Gary Lindquester, Professor of Biology
Dr. Jon McCullers, Professor and Chair of Pediatrics, Assistant Professor of Microbiology, Immunology and Biochemistry, University of Tennessee Health Sciences Center
Wed. June 3:   Epidemics in History and Literature
Moderator:  Dr. Timothy Huebner, Associate Provost, Sternberg Professor of History
Dr. Chris Brunt, Assistant Professor of English
Dr. Joe Jansen, Assistant Professor of Greek and Roman Studies
Dr. Tait Keller, Associate Professor of History, former Chair of the Environmental Studies and Sciences Program
Wed. June 10:   The Impacts of Covid-19: Health, Education, and the Economy
Moderator: Dr. Marjorie Hass, President, Rhodes College
Panelists:
Dr. Marshall Gramm, Professor and Chair of Economics
Dr. Kendra Hotz, Associate Professor of Religious Studies, Robert W. Waller Professor of Population Health, Director of the Health Equity Program
Dr. Aixa Marchand, Assistant Professor of Psychology
June 17: Coping with Covid-19
Moderator:  Dr. Geoff Bakewell, Professor of Greek and Roman Studies, Irene B. and J. Walter McDonnell Chair of Greek and Roman Studies
Dr. Patrick Gray, Professor of Religious Studies
Dr. Rebecca Klatzkin, Associate Professor of Psychology and Neuroscience
Rev. Beatrix Weil, Rhodes College Chaplain