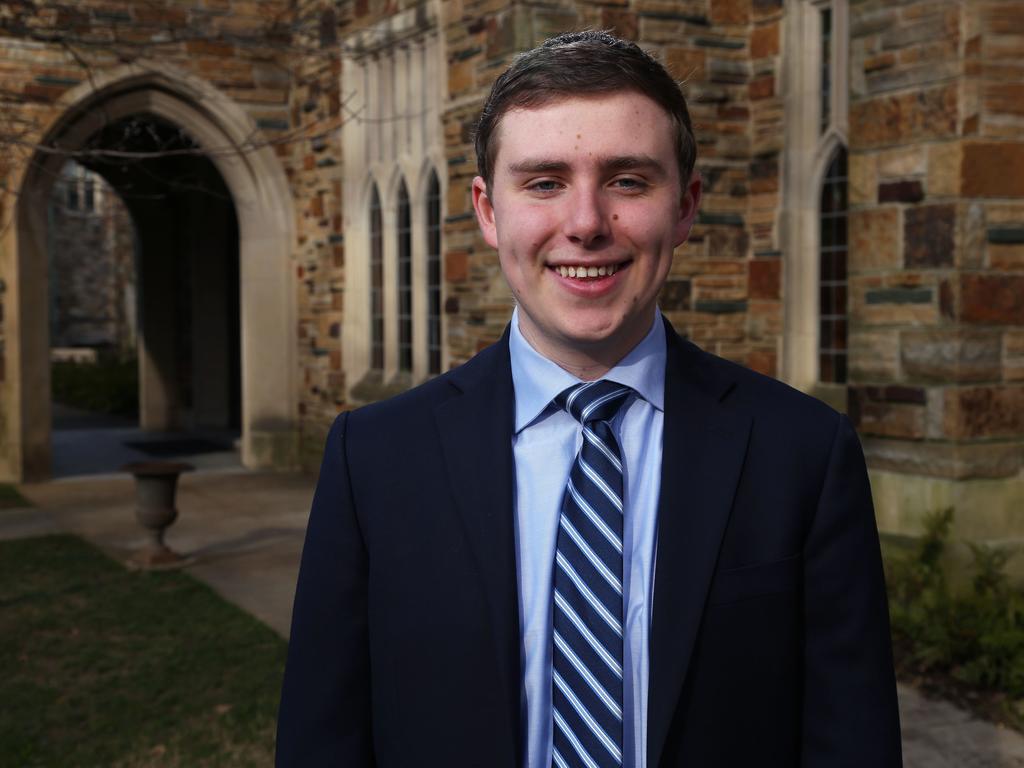 March 29, 2021
Jacob Fontaine, president of Rhodes Student Government, is among 42 select graduating college seniors nationwide to receive the Thomas J. Watson Fellowship, which provides a $36,000 grant for one year of independent study and travel outside the United States. Fontaine is an international studies and economics major from Flower Mound, TX.
His project is titled "Fostering Environmentalism through Culture, Religion, and Policy," with proposed destinations including Norway, Malaysia, South Korea, and Argentina. He seeks to explore what factors influence young adults around the world to make environmentally sustainable decisions.
 
Members of the 53rd Class of Thomas J. Watson Fellows have proposed a broad range of projects to explore, from marginalized languages to community healthcare to Black women's liberation. The program is designed to produce a year of personal insight, innovation, and leadership. Watson Fellows do not affiliate with an academic institution or hold formal employment, and they decide where to go and when to change course.
"I am truly humbled by the Watson Foundation's decision, and my selection is the product of taking such a wide range of classes at Rhodes and working with faculty from so many diverse disciplines," says Fontaine. "I want to answer the question, What leads young adults to make sustainable decisions? To explore that question, I will be immersing myself in communities across the world to explore the impact of public policy, socioeconomic systems, and different religions.  
"Every experience at Rhodes led up to this opportunity, and I am so grateful to the professors, advisors, and administrators who challenged me to take creative approaches to problem solving and leadership."
Last semester, Fontaine worked with Rhodes' biology department on Amazon deforestation research, and he also has worked with the Rhodes Sustainability Coalition on sustainability initiatives on campus. 
"Working alongside such strong student leaders continues to have a profound impact on me," says Fontaine. "Serving as student body president and with the Rhodes Board of Trustees has been truly transformative. The economics and international studies departments also have been incredibly supportive in my pursuit of interdisciplinary projects."
In the summer of 2019 at the London School of Economics, Fontaine studied international political economics and researched the implications of global economic imbalances. He previously served as editor-in-chief of The Bridge, Rhodes' student-run, nonprofit street newspaper that helps Memphians experiencing homelessness generate an income and share their stories.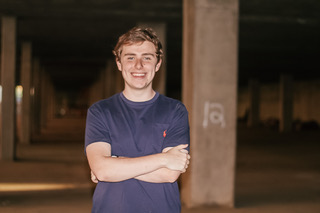 "Everyone on campus knows Jacob as one of the most change- and action-oriented student presidents in recent history," says Dr. Esen, Kirdis, co-director of postgraduate fellowships at Rhodes. "He is great at identifying problems and organizing collaborative discussions on how to solve them, and he communicates the resolutions effectively to multiple audiences. As a former Truman finalist and winner of multiple awards and fellowships both at Rhodes and nationally, he never loses his humility or curiosity and is always willing to help and to listen to everyone with a big smile."
"I also want to thank the Rhodes postgraduate committee for their thoughtful guidance and direction," says Fontaine. "In taking a year to learn and listen, I hope I can better contribute to change in the years to come."