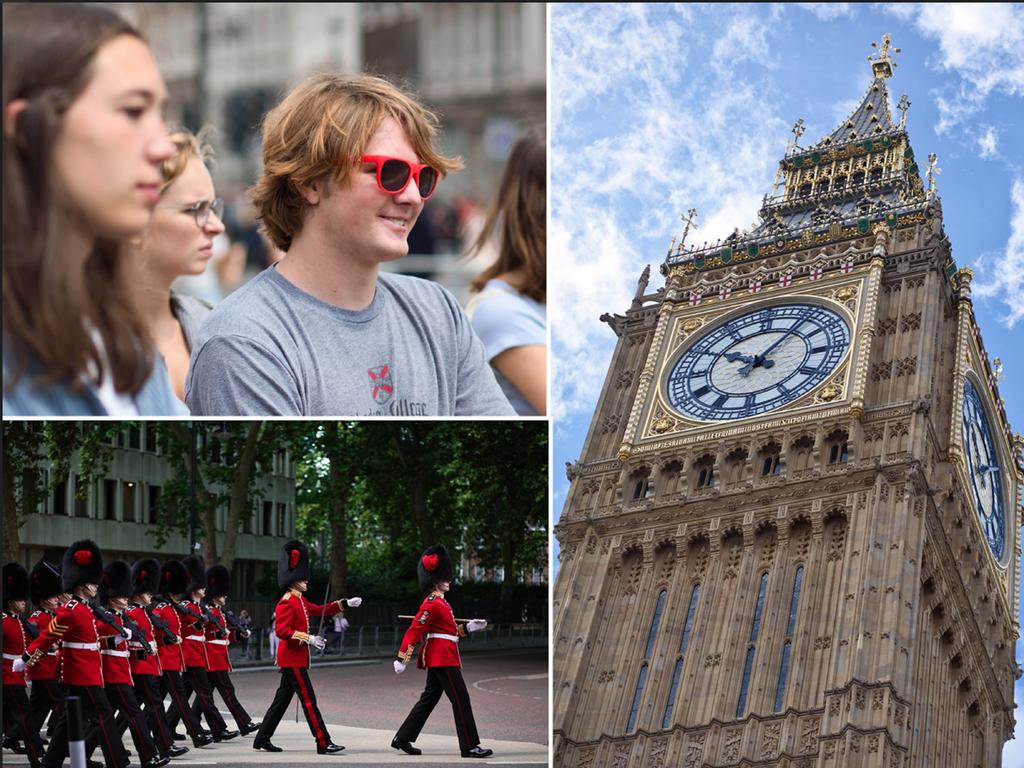 August 16, 2022
Visitors of Rhodes College often will comment that the campus' Collegiate Gothic architecture, with its limestone arches, stone walls, stained-glass windows, and slate roofs, makes them feel like they are in England. Twenty-one Rhodes students had the opportunity to actually study in England as part of the Rhodes Summer School in London program led by Associate Professor of Music Vanessa Rogers in coordination with Professor of Art Victor Coonin and professors and staff from the United Kingdom.
During the intensive four-week program held July 1-July 31, students learned about British literature, European history, and Renaissance art while living in the residence halls of the University of London's Goldsmiths College.
Courses were held in the mornings, leaving the afternoons free for excursions to Westminster Abbey, the Tower of London, Stonehenge, and the Hampton Court Palace. In addition, Coonin shared his expertise on tours of various museums including the British Museum, National Gallery, Royal Academy of Art, Courtauld Gallery, Tate Modern, and Victoria & Albert Museum.
  
During Rhodes Summer School in London, Coonin taught a course on "Michelangelo in London," and Rogers taught a Search course on "Class, Identity, and the Fine Arts in Britain." Professors based in London taught "Literature and Gender in London."  The program was open to all majors, and students completing the courses received eight academic credits.
"Rhodes Summer School in London provided an exciting learning environment through our immersion in a new environment and culture," says Jadyn Scott '24. "Studying abroad gave me the opportunity to not only learn inside the classroom, but also learn the history of London and experience how it's affected the city today firsthand through lessons and projects. I am a biology and computer science major, so it was inspiring to take classes that were outside of my comfort zone and see life through a new lens."
Other treats included seeing a new musical about the wives of King Henry VIII, viewing a Michelangelo drawing masterpiece not normally on public view, a visit to Bath, and a private pod in the London Eye, with the most spectacular views of the city.