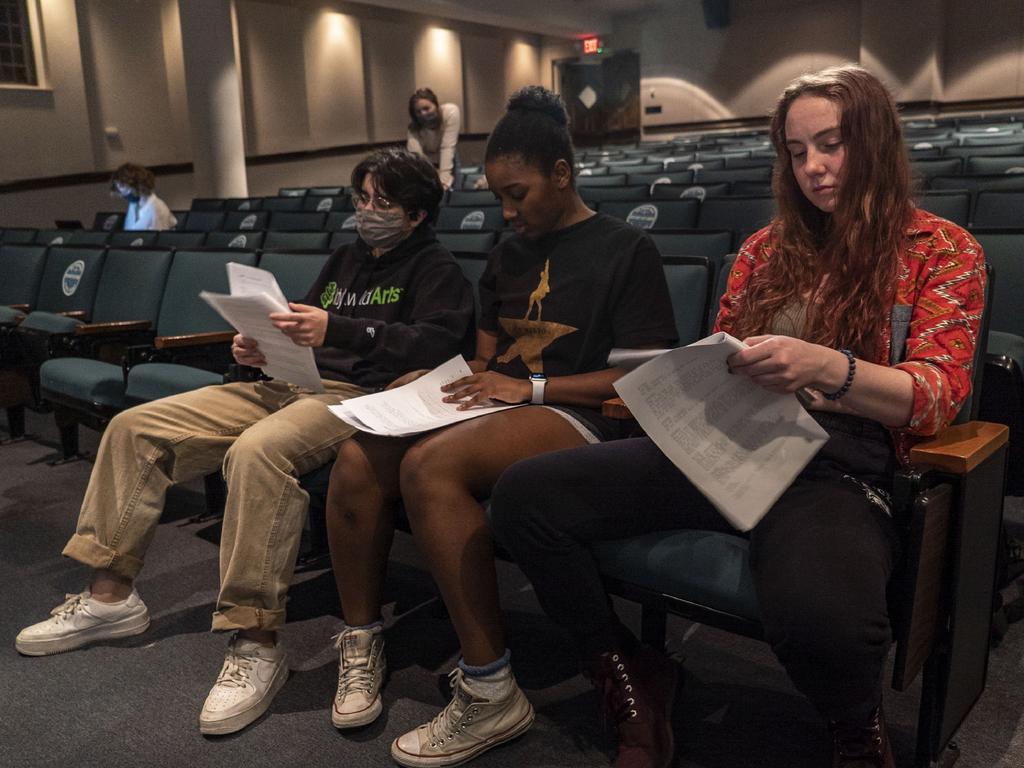 November 11, 2021
Audiences of the Rhodes Theatre Guild's (RTG) upcoming production—The Eternal Sleepover—will interrogate suspects, discover clues, and uncover lies to solve a whodunnit.
 
Co-directed by Eliana Mabe '23 and Caitlin Evans '22, the student-led show runs Nov. 19-20. The crime, backstory, and main acting scenes will occur in Blount Auditorium, while character interrogations will occur in Buckman Hall's first floor classrooms. To join in on the sleepover theme, the audience is asked to attend in pajamas.
"We thought this would be a great show to get the entire campus involved in theater," says Mabe, who serves as RTG's vice president. "Caitlin and I spearheaded the writing of the script, with imaginative insight from our wonderful cast. Designers were also able to contribute technical ideas during the drafting process. This amazing collaboration is one of the joys of devising a theatrical work."
 
The Eternal Sleepover crew includes Epiphany Aiken '23, Asya Bray '24, Noah Friedman '25, Nathan Kruse '23, and Sydney Royal '24. "Guild members have written scripts and produced their own shows before, but we've never done a project that has been devised with such heavy audience interaction," says Evans. "It's been exciting to explore the new ways we can do theater, especially because the unpredictability of an audience is one of the most thrilling aspects of a performance."
 
Despite the closure of the theatre major and minor, the Office of Academic Affairs continues to support student productions on campus. Dr. Natalie Person, dean for curricular development, has been working with RTG as they prepare for productions for the academic year, and Laura Perkins, a part-time instructor in the former theatre program, was contracted to work with RTG to mount the production of The Eternal Sleepover.
"Laura has such a wealth of experience and talent, and it's wonderful working with her, especially now that there is no theatre department," says RTG President Annalee McConnell '22.  "Having the aid of someone who is already familiar with the McCoy Theatre space and the Rhodes administration has proven even more invaluable."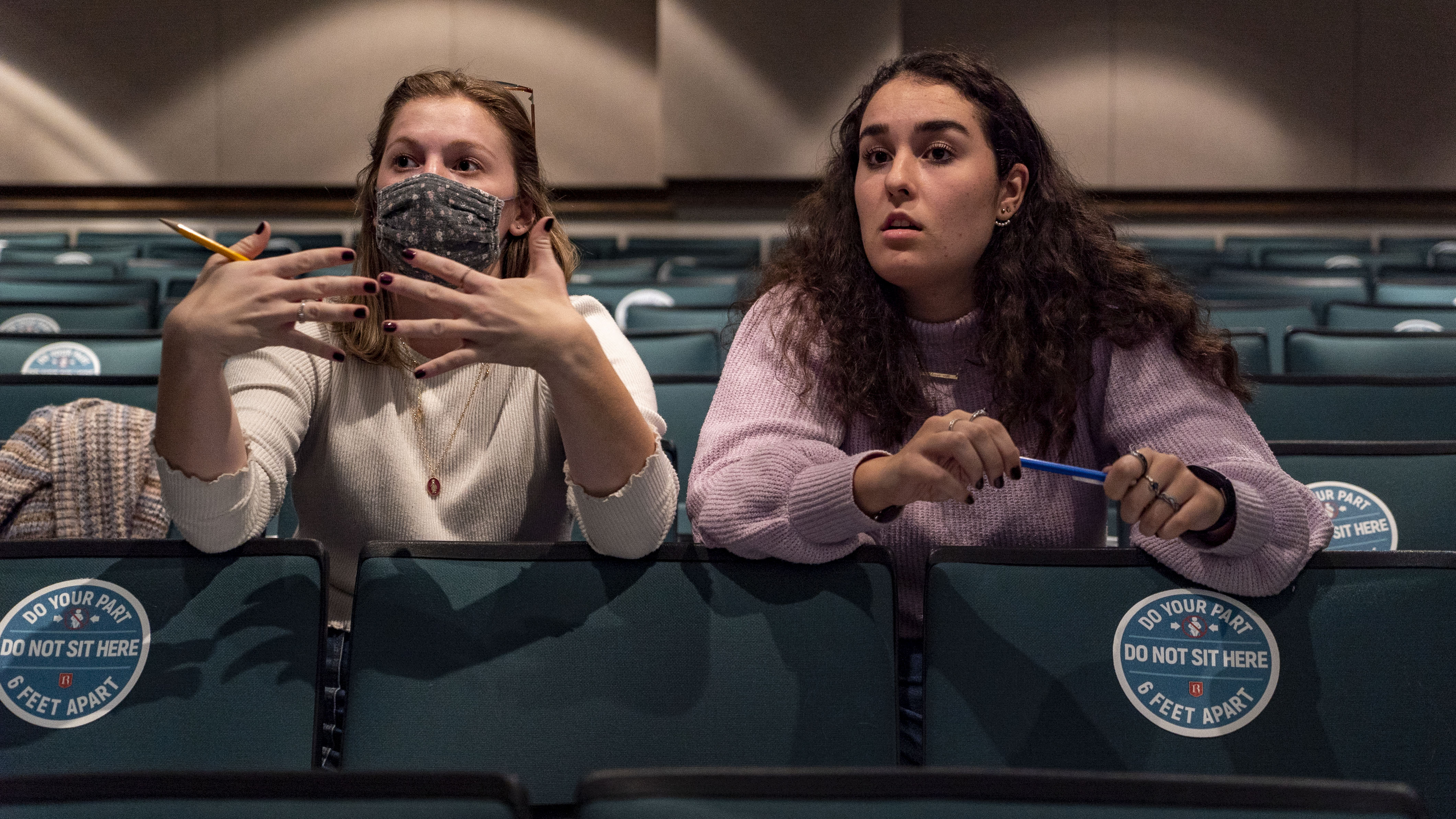 Open to anyone wanting to hone their skills in acting, singing, dancing, improv, or technical work, RTG was established in 2016 as a space for students to spearhead their own projects with the support of the college's resources and facilities.
 
"Being a member of RTG does more than satisfy theatrical curiosity. It also means progressing one's public speaking skills, expanding knowledge on performance, and learning how to support and be a part of a creative community striving toward the same goal—to tell stories," says Mabe. "As a theatre and media studies bridge major, religious studies minor, and an explorer of the sciences, I pull from these different topics and integrate them into any creative work I am a part of. This helps to develop my craft as an artist."
McConnell, an English and theatre double major, plans to become an educator after graduation. "I love working with young people and incorporating the arts into academic spaces to foster creative growth and imaginative thinking."
 
Evans, also an English major, says she had no theater experience before joining RTG. "It's been really great using what I've studied in my major to work on The Eternal Sleepover script. I'm still working on applications, but I'm planning on going to graduate school for medieval literature studies."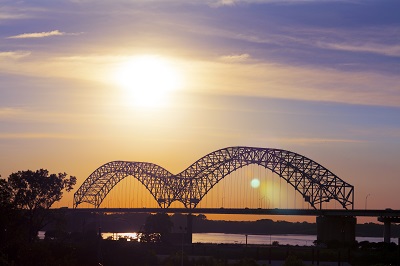 Not only do Rhodes students find theatrical opportunities on campus, but also in local theater. Rhodes first-year student JD Willis, who is interested in a music and computer science double major, landed a role in Germantown Community Theatre's production of Clue: On Stage that ran Oct. 15-31. He also will play the role of Jean-Michel in Theatre Memphis' production of La Cage aux Folles scheduled for March 4-27, 2022.
Willis had performed theater in his hometown of Madison, AL, and says, "My experience so far has been that Memphis has a great theater scene, and there are auditions almost every month. And RTG does a great job of creating opportunities for students at Rhodes."
Rhodes is providing funding for RTG members to attend the Southeastern Theatre Conference being hosted in Memphis in March 2022. The annual event connects emerging artists and professionals with theater companies, recruiters, and other practitioners. According to Person, Rhodes also has partnered with Playhouse on the Square so that Rhodes students can attend productions at any of their three theaters free of charge through the 2021-22 season.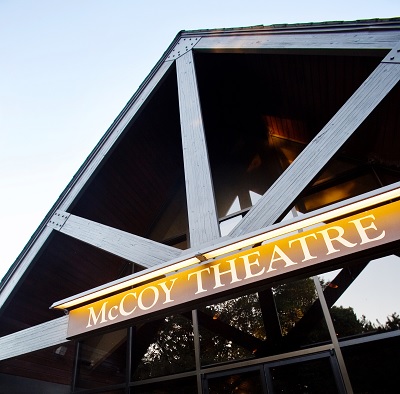 In the spring of 2022, Memphis-born and New York-trained choreographer Whitney Branan will teach two dances courses in McCoy Theatre on campus. Dance for Musical Theatre will be offered for dancers of all skill levels, and Contemporary Dance will be offered for students with two to four years of technically based dance training. "Students have requested that we add dance courses to our offerings," says Person.
Performances will continue to be held in McCoy Theatre, with plans for RTG to stage a production on the Main Stage in the spring. But for now, audience members who would like to attend The Eternal Sleepover are encouraged to sign up now in teams of four. Attendance is free, but seating availability is limited to allow spacing due to COVID-19. "Everyone will get the opportunity to interview each suspect, so we are separating our audience into pods," says McConnell. "So grab some pals, your robes and slippers, and join us for a wonderful night of live theater."