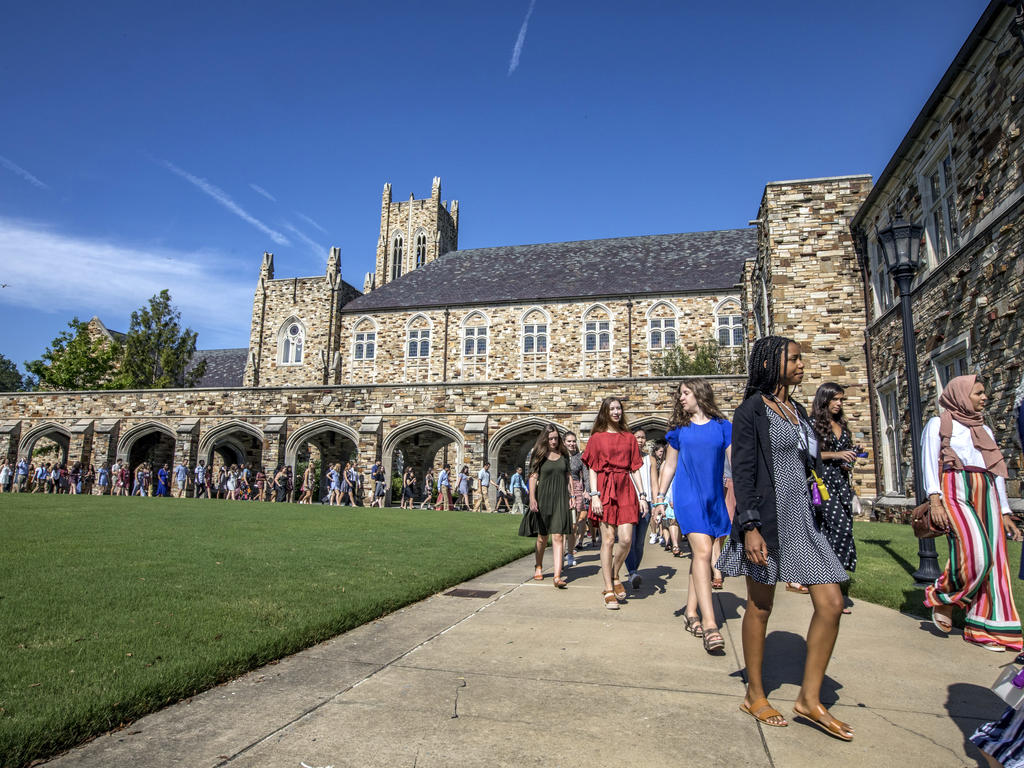 August 16, 2019
Rhodes College, a nationally ranked liberal arts college that stands out for academic excellence and service, held Opening Convocation on Friday, Aug. 16, at 10 a.m. to mark its 171st academic year and welcome the Class of 2023. President Marjorie Hass presided over the convocation, which took place in the multi-sports forum of the Bryan Campus Life Center on campus. 
Of its more than 2,000 students, who come from 47 states and represent 54 countries, approximately 520 first-year students  and 18 transfer students have committed to enroll fall 2019. Multicultural and international students make up 40 percent of the Class of 2023—an 8 percent increase compared with last year's incoming class. 
Members of the Class of 2023 have standout academic credentials, with 49 percent ranking in the top 10 percent of their class and 88 percent earning a grade point average of 3.5 or greater. Among the top subjects of interest for the entering class are pre-medicine, business, psychology, international studies, and biological sciences.
"Each year, Rhodes welcomes more than 500 incoming first-year and transfer students into the vibrant life of our campus," says Carey Thompson, vice president for enrollment and communications and dean of admission. "This class in particular will be one of the most talented in the college's long history. It includes excellent young scholars, outstanding musicians and artists, and competitive student athletes, as well as future community leaders and those committed to service. Not only are these students talented, but they are the most diverse class in our history, representing a broad cross section of America and the world. We are excited to bring these young people to Memphis."
 Classes at Rhodes begin Wednesday, Aug. 21.