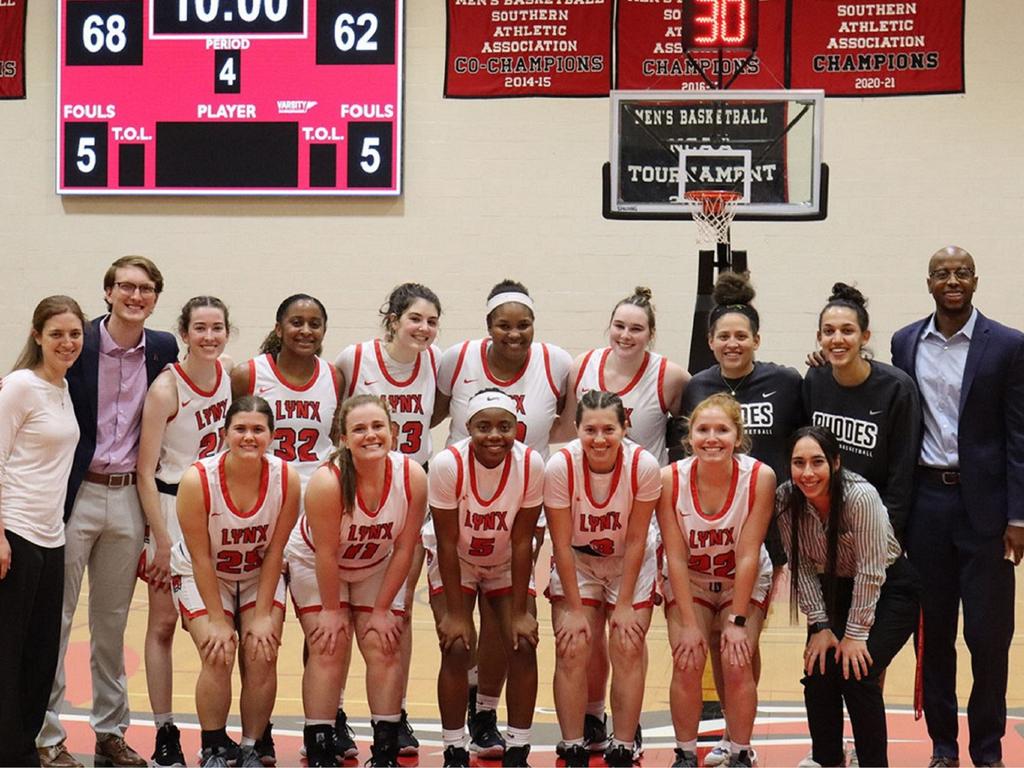 February 16, 2022
This story updated February 28, 2022: Lynx Crowned Champions of SAA
The Rhodes Women's Basketball team finished the regular season 20-2 overall and 12-0 against Southern Athletic Association (SAA) opponents with a win over the Hendrix College Warriors Feb. 15. This is the first time in program history that the team finished their conference schedule undefeated.
Go Lynx!
The 20-2 overall record is currently the best for any Lynx team since joining the SAA. It is their fourth 20-win season in the past decade. Formed in 2011, SAA is a member of the NCAA Division III and is committed to fostering athletic competition and cooperation among academically selective, residential liberal arts colleges located in the Southeastern region of the United States.
The Lynx will host the Hendrix Warriors next weekend in the SAA quarterfinal. The time and date are to be determined. The SAA semifinals and championship are Feb. 26 and Feb. 27.