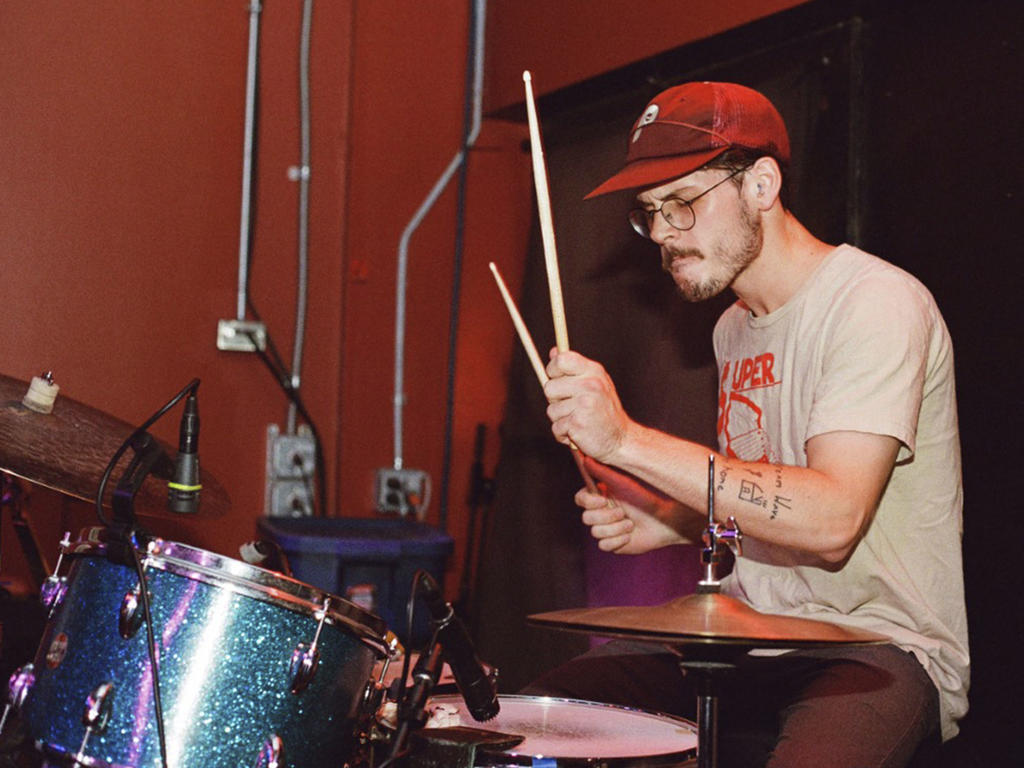 July 09, 2020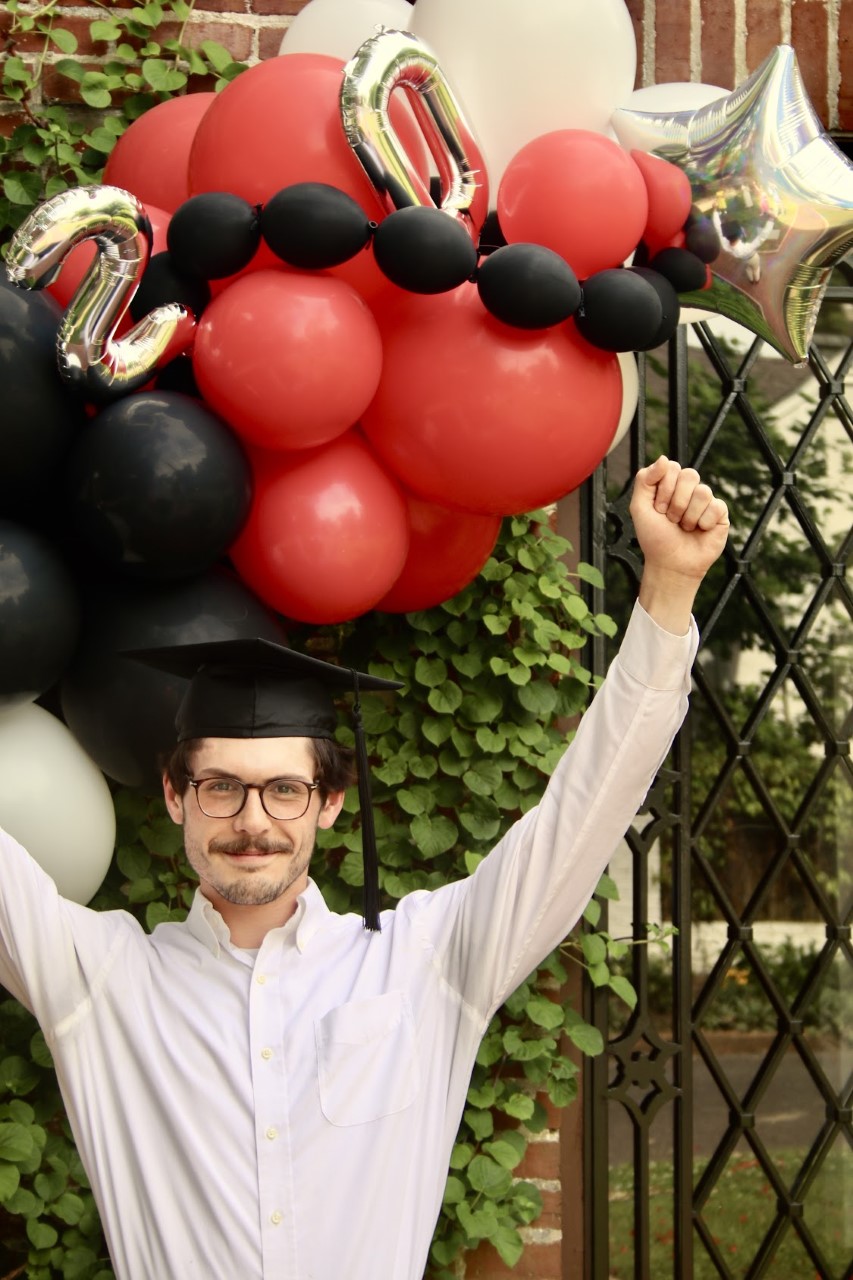 Along with graduating cum laude from Rhodes this May with a B.A. in English, Scott Hale '20 achieved a second milestone: the Nashville native helped launch a music label designed to promote the multifaceted talents of Rhodes and Memphis-area musicians. New Arboretum Records—the name is a nod to Rhodes' designation as a Class IV Arboretum—will operate through the Mike Curb Institute for Music, which was hailed as the driving factor in the college's recent ranking as a Top Music Business School by Billboard Magazine.
The impetus for New Arboretum Records was Hale's desire to promote student-released projects created in the Curb Institute studio. "I felt a label would allow students to showcase the skills they have sharpened in the classroom," Hale says, "while gaining experience and knowledge regarding contracts, artist rights, and even licensing."
Rather than focusing on albums from a single artist, Hale purposefully fashioned New Arboretum Records as a medium for releasing compilations. "To me, Memphis has never been only one thing, and I've always appreciated the diversity present in the South. Memphis is home to so many important musicians and musical traditions: the Delta blues, Elvis Presley, STAX, rap, and even punk artists. Through the compilation format, we have the ability to showcase a range of musicians, identities, cultures, and genres."
Starting a record label was one of the first things Dr. John Bass, assistant professor of music, had in mind when he became director of the Curb Institute 10 years ago. "It is a testament to Scott's research, hard work, and artistry that it is a reality today. It was never so much a question of how to do it as it was a question of how to do it the right way, and Scott helped us figure that out. Just as people planted seeds years ago on our campus that led to the arboretum we enjoy today, we hope New Arboretum will plant seeds for the future of Memphis music."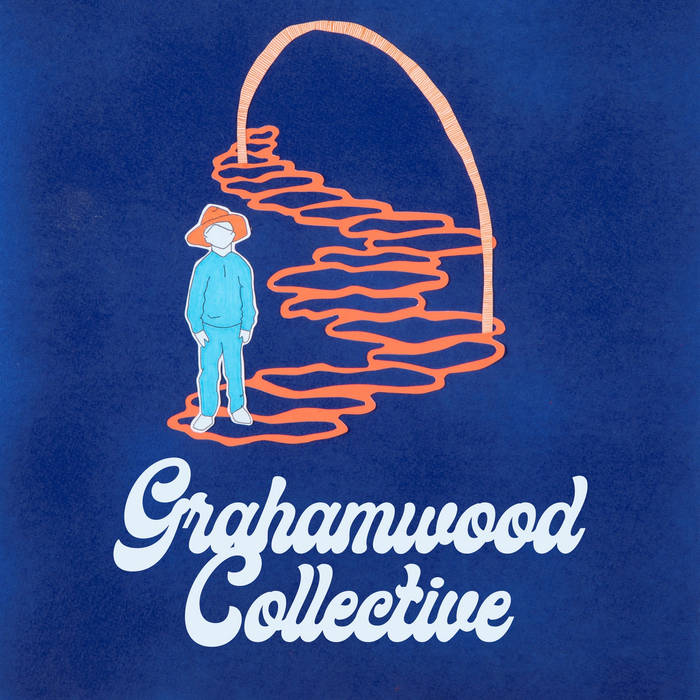 The label's inaugural releases are New Arboretum Compilation Vol. 1, a mix of 10 original songs, and The Grahamwood Collective, which features a collaboration between Rhodes musicians, professional Memphis musicians, and students from Grahamwood Elementary. The two-song project was recorded at historic Royal Studios and features original songs by Bass and Raneem Iman '20.
A skilled drummer, Hale has been a part of the music scene since a very young age. In high school, he spent his free time playing music with friends and going to house shows on the weekends, and had the opportunity to open for more established local bands in Nashville. Once at Rhodes, he worked as a musician and studio tech as a Curb fellow, while also performing with the Jazz Band, in small ensembles, and with his own band in concerts presented by the Rhodes Activity Board and Curb.  His concentration in the English department was poetry, but, Hale says, "The Curb Institute was where I found a home for my skills to work together. I was given the opportunity to combine my love for writing and music by working on projects with Dr. Bass and the other Curb fellows."
In the summer of his junior year, Hale attended the Rhodes Institute for Regional Studies and began researching the traditional record label structure and how it compares to earlier labels set up within colleges and universities. Bass served as Hale's mentor during his time working on the project in the Regional Institute. "His perspective on music and the liberal arts really helped direct my focus to creating a label founded in the philosophy of the Curb Institute and the liberal arts tradition," says Hale. "He made me strive to approach things from an interdisciplinary standpoint and to never back down from a project that seems too big."
Hale credits the Rhodes faculty for continuously pushing him to improve, whether it was in a poetry writing workshop or the studio. "Caki Wilkinson has been one of the most influential professors during my time at Rhodes. Every piece of feedback she's given me through poetry workshops has been meaningful, making it clear how much she cares about the growth of her students."
Hale's own diversity of interests has paved the way for his next experience, as he plans to move to East Harlem, NY, in August, taking on a position with the education nonprofit organization City Year as a mentor and small group instructor. "Dr. Laura Taylor's 'Reading/Writing in Urban Schools' course made a huge impact on my educational philosophy, especially the ways I can combine my interests and abilities to inspire others in the classroom. I'm incredibly excited to make an impact in the lives of students at such a young age."
During his year in New York, Hale will continue working on creative projects and remain available to the label. In the future, Hale plans to apply to law school to further his goal of working on the business side of the music business.
Music from New Arboretum Records can be purchased or streamed at newarboretum.bandcamp.com.
By Samuel Brown '21