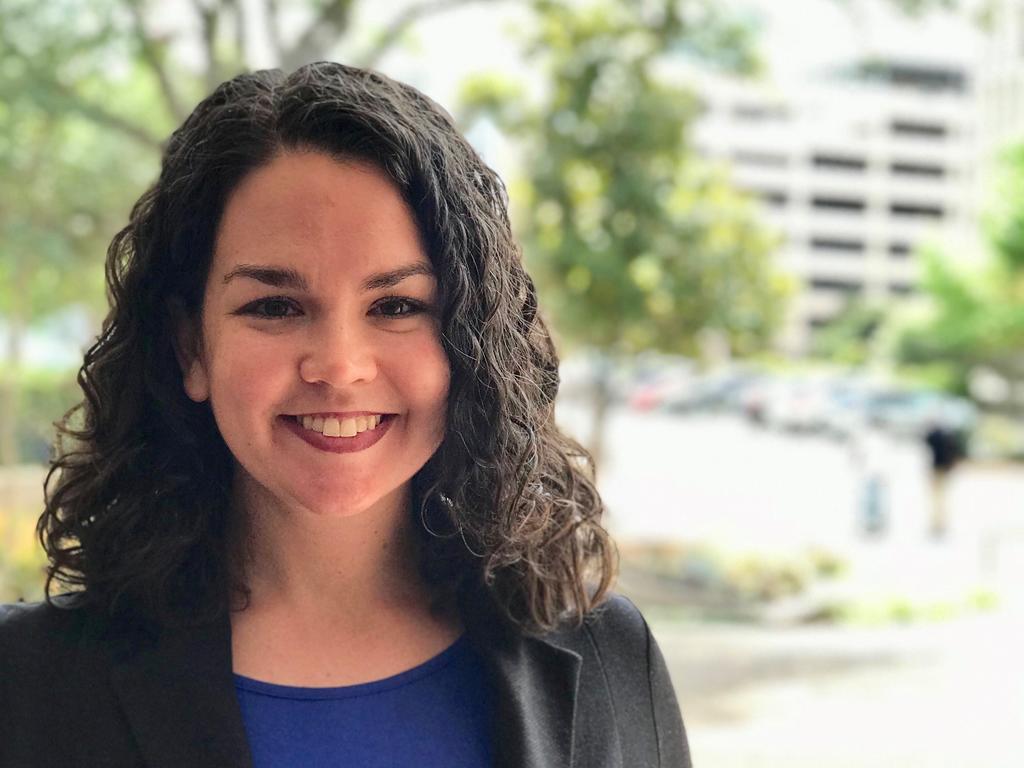 July 08, 2022
The Search for Values in the Light of Western History and Religion courses at Rhodes College are an example of the opportunities that the college offers to encourage questioning and learning in pursuit of authentic, challenging, and complex truths. Established in 1945, "Search" is a three-semester interdisciplinary curriculum focusing on ideas, beliefs, and cultural developments that have formed Western culture.
Students read and discuss selections from the works of philosophers, theologians, political theorists, scientists, and artists. In addition to the Rhodes faculty, the program draws visiting and adjunct professors.
The Rev. Courtney Pace, Ph.D., who is the Prathia Hall Scholar in Residence of Social Justice History for Equity for Women in the Church and a senior consultant with Deloitte, is one of those professors. Her research includes social justice movements in American religion, race and gender, and the Civil Rights Movement.
This year, Pace published Beyond Eden: The Collected Sermons and Essays of Prathia Hall (University of Georgia Press) about the Rev. Dr. Prathia Laura Ann Hall (1940–2002), who Pace has described as an unsung leader in both the civil rights movement and African American theology. The book is a collection of Hall's sermons and essays.
Pace also has published Freedom Faith: The Womanist Vision of Prathia Hall (University of Georgia Press, 2021) which is a biography of Hall's life, including her civil rights activism, her leadership within and beyond Black churches as a pioneer of womanist preaching, and her influence on such figures as Dr. Martin Luther King Jr., Marian Wright Edelman, and the early generations of womanist scholars. Pace's research has revealed that Hall coined 'I have a dream' in 1962, which King later adapted with Hall's permission, and King referred to Hall as "the one platform speaker I prefer not to follow."
To learn more about the Search curriculum at Rhodes, visit here.