February 19, 2020
Isabel Lopez '23 and Becca Folkes-Lallo '22 are among a few select students nationwide who participated in Harvard University's 20th annual Public Policy Leadership Conference this Feb 6-9. Presented by the university's John F. Kennedy School of Government, the conference is designed to inspire talented and driven first- and second-year undergraduate students to pursue public policy careers and become future leaders. This year's attendees represented colleges and universities such as Yale, Stanford, UC Berkeley, and Spelman, just to name a few.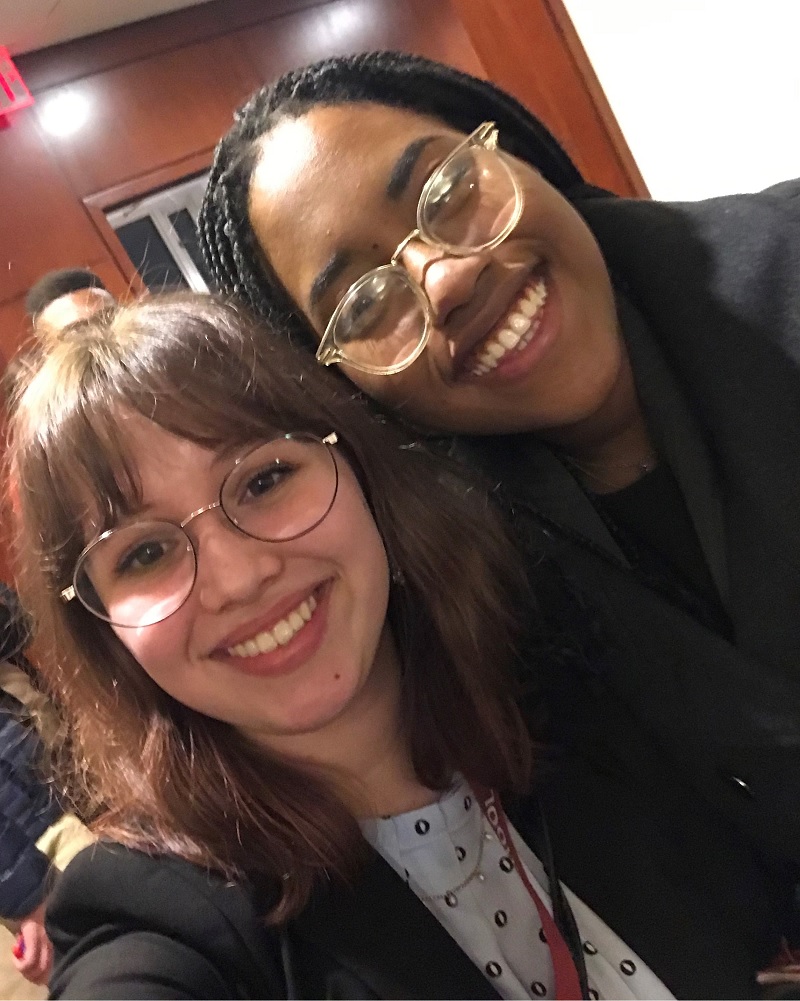 "We attended an opportunities fair with information about different fellowships and master's degree  programs, as well as panels with the Harvard Kennedy School faculty, students, and admissions counselors," says Lopez, a first-year student from Conroe, TX. "We even got the chance to attend the John F. Kennedy New Frontier Awards and a college activism panel put on by the National Campaigns Conference. From the former, we got to be inspired by accomplished leaders, and from the latter, we learned strategies to continue effecting positive change in our communities . . . My favorite part of the conference was meeting a group of committed young leaders from across the country. After three days of much learning, I left with new friendships that I know will last me for years to come."
The application process for the Public Policy Leadership Conference is competitive, and Lopez adds that Rhodes faculty were helpful in providing feedback for her personal statement. Applicants also must demonstrate commitment to public service through activism, student leadership, or civic participation.
Lopez served as president of the Model United Nations at high school. Folkes-Lallo, who is an educational studies and urban studies major from Memphis, has been a youth organizer for BRIDGES, which unites and inspires diverse young people to become confident and courageous leaders.