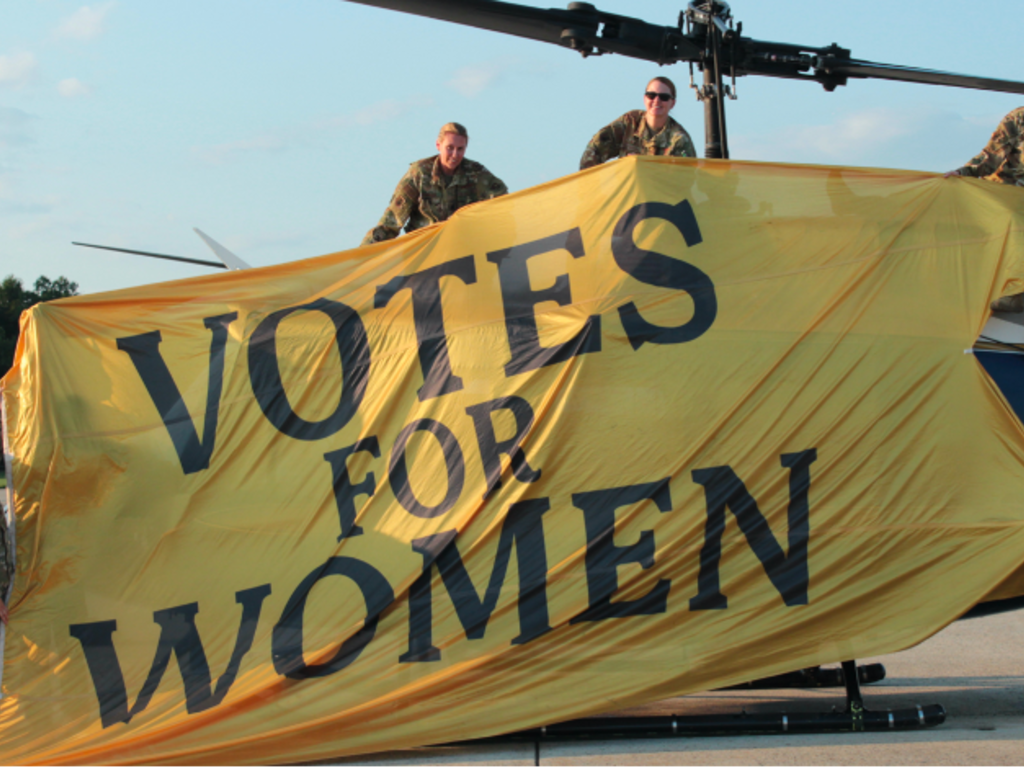 November 02, 2020
Rhodes College gave Anna Laymon '11 the lens and the language to pursue a career advocating for women's equality on a national scale. After earning a degree in international studies with a gender and sexuality studies minor at Rhodes, Laymon went on to earn an M.A. in Women's, Gender, and Sexuality Studies from the University of Cincinnati. Having previously worked with several other women-centered organizations, Laymon now serves as the executive director of the Women's Suffrage Centennial Commission, a federal agency charged with celebrating and commemorating the 100th anniversary of women's right to vote.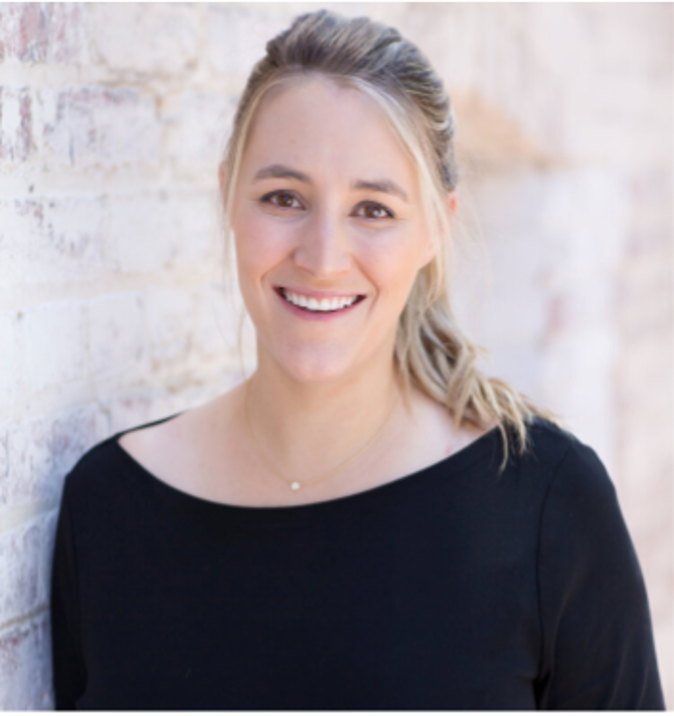 Laymon credits her undergraduate coursework across disciplines with formally introducing her to the ideas and discourse of women's studies and claims that the critical thinking skills Rhodes instills in its students are priceless. "My interest in feminism was 100% sparked at Rhodes," says Laymon. "Feminist theory helps me understand myself; it helps me understand the world around me. Rhodes gave that to me, and it was a tremendous gift that has changed the course of my life."
Laymon recognizes how her professors, especially Dr. Amy Risley, Dr. Jennifer Sciubba, and Dr. Stephen Ceccoli of the Department of International Studies, inspired her and equipped her with the skills she needed to pursue an academic and professional career in gender equality. Applauding the value of individualized attention unique to the small, liberal arts college, Laymon notes, "Rhodes professors figure out who you are and they help you become the best version of yourself." In fact, when Laymon decided she wanted to pursue a master's in women's studies, Risley helped Laymon with her search for an advanced degree program that fit her specific interests.
Following her post-graduate studies, Laymon worked at various women-centered organizations until 2017 when Congress established the Women's Suffrage Centennial Commission. For Laymon, her role in facilitating the celebration of women's right to vote has been an honor. "We're talking about the largest enfranchisement in U.S. history," says Laymon. "Twenty-seven million women suddenly could vote who could not vote the day before. That's a pretty big deal for a democracy."
Still, this work has presented challenges for the Rhodes alumna, as she navigates how to celebrate what is inherently a political story in a way that appeals to everyone in a politically divided nation. "We found a path to do it, but women's history is political because women have been made political," says Laymon. "Our bodies are a battleground. Our lives are a battleground. Our equality is something that people stand up and debate." Laymon and her commission have also embraced the demand for long-overdue attention to be paid to the Black, Indigenous, and Women of Color who were indispensable in the suffrage movement by telling new, more diverse stories and by re-telling old ones through a critical lens.
While this commission celebrates a major step toward women's equality, Laymon insists the work of feminists is far from finished. "The suffragists waged and won the battle for the ballot, but the fight is not over," says Laymon. "[The vote] is a tool for representation. It's a tool for power. It's a tool for equality… The suffragists would want us to honor them by continuing to fight for what they cared about most, which was women's full equality."
By Jaclyn Flood '21
Below: Anna Laymon '11 talks with Dr. Jennifer Sciubba, chair of the Department of International Studies at Rhodes College, about the 100th anniversary of the 19th Amendment and ​women's constitutional right to vote.