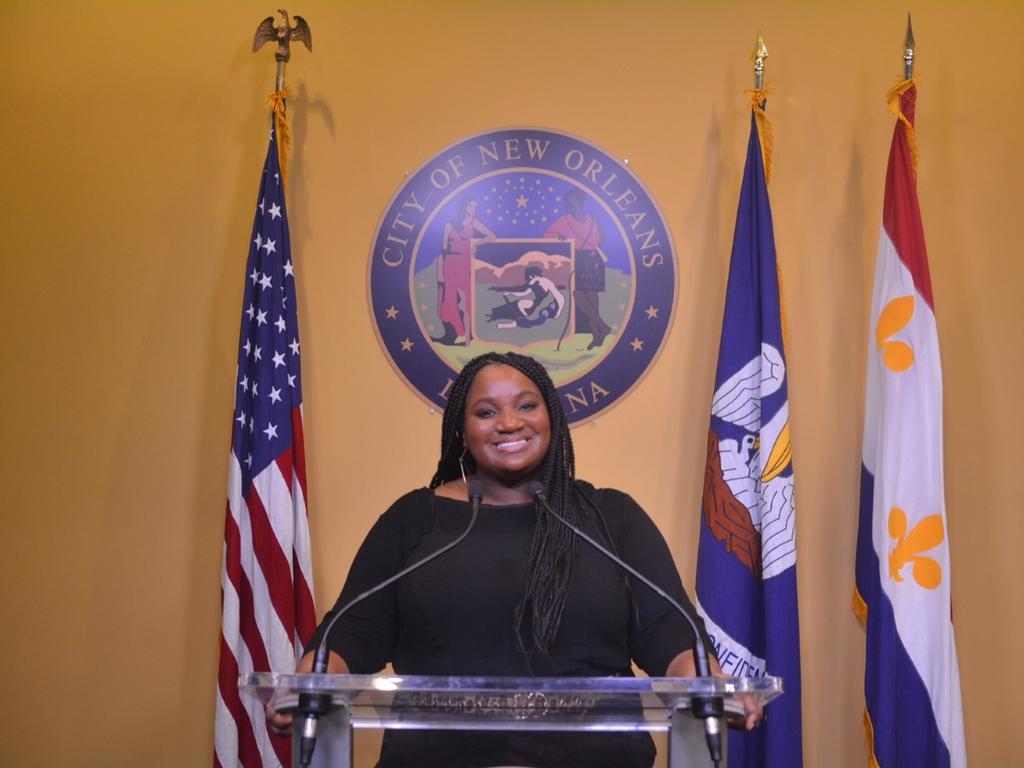 March 25, 2019
Although Taylor Jackson '14 had an interest in government and politics from a young age and had been encouraged by her parents to stay informed about local, state, and federal government, she can pinpoint the moment when she knew for sure the direction her future would take.
"From the very moment I took my introduction course in political science at Rhodes, I knew that it was going to shape my career goals and the path I wanted to take," Jackson said.
She now serves as communications manager for New Orleans Mayor LaToya Cantrell, the first female mayor of New Orleans in the city's 300-year history, which Jackson says feels like "being part of history in the making." She spends most of her time writing talking points for the mayor and serving as a conduit between the mayor and media outlets.
Jackson credits the coursework that accompanied her international studies and political science bridge major, as well as the myriad opportunities for community engagement available at Rhodes, for preparing her for work in political communications. 
"Rhodes encourages getting involved with your peers and the Memphis community outside the walls of the classroom. I was able to connect with many people through the Rhodes Activities Board and Class Council, and as a Peer Assistant. I also studied abroad in Oxford, England, through the British Studies program, where I took a course in British politics."
Courses that were especially influential in her passion for the intersection of politics and communication were United States Politics, taught by Professor Stephen Wirls, and Media & Politics, taught by Professor Amy Jasperson.   
"In the world of city government, no day ever looks the same. Working in communications, I get to amplify Mayor Cantrell's voice and her vision to our citizens, and I also get to hear what matters most to them in their day-to-day lives. Both courses allowed me to explore how communication and connecting with people plays the most vital role in policy, governing, and politics."
Jackson, a native of New Orleans, says it is fulfilling to work for a mayor "who truly cares about the wellbeing and the future of the city and its people." She has recently assisted Mayor Cantrell at The New York Times' Cities for Tomorrow conference, the U.S. Conference of Mayors, and the inauguration of Loyola University's first female president, Tania Tetlow. 
For Rhodes students, Jackson has one primary piece of advice for making the most of your time in Memphis: "Get involved outside of the classroom." 
For those specifically looking into a career in politics, she adds: "My number one recommendation is stay informed of local, state, and national news beyond government and politics. Keep a pulse on the issues that matter most to members of your communities, whether that be the environment, city infrastructure, or business and development.
"For a career in government and public service, you have to be aware of the issues that matter most to the people in your communities."