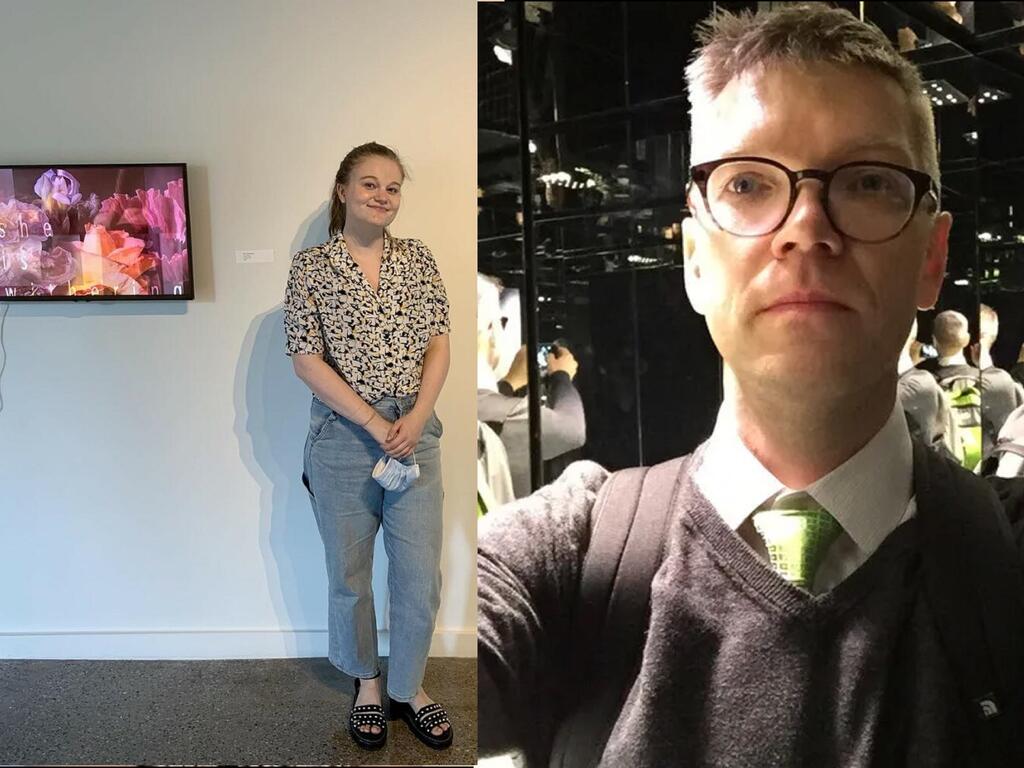 August 10, 2023
Karl Erickson, assistant professor of art, and Emily Burkhead '20, who graduated from Rhodes with a bachelor's degree in urban studies, will have their films featured at the first annual Chroma Art Film Festival to be held Aug. 12  in Miami.

Erickson makes videos and audio/visual-performances about language, transformative experiences, self-betterment, and environmentalism. His animated film titled "Know No Now" will be featured at the festival.

Burkhead's animated film "Piña Colada" also will be shown. While a student, Burkhead worked with Erickson on film projects and served as the creative projects manager for the Mike Curb Institute for Music.