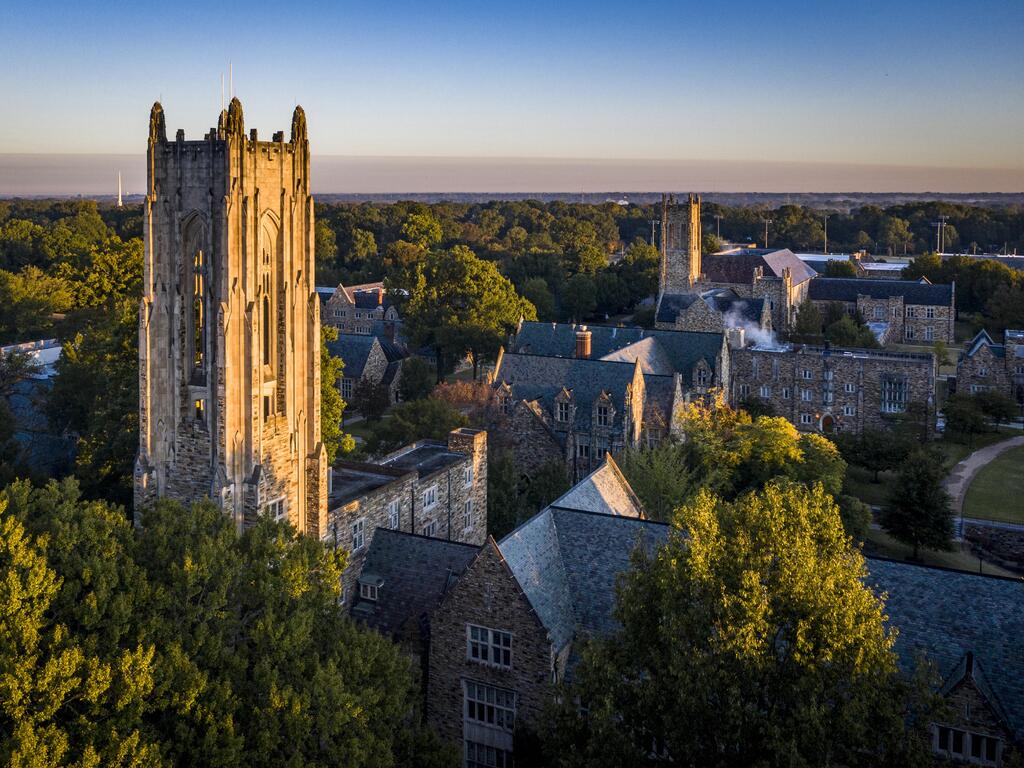 April 05, 2023
Rhodes College will host the 38th American Mock Trial Association (AMTA) National Championship Tournament April 14-16, which is being sponsored by Burch, Porter & Johnson, one of the oldest law firms in Tennessee, and The University of Memphis Cecil C. Humphreys School of Law. This is the second time Rhodes has hosted the nationals, having done so in 2010.
Opening Ceremonies will take place at 1 p.m. on Friday, April 14, in Rhodes College's McNeill Concert Hall located at 613 University. Local judges and attorneys and mock trial alumni have been invited to judge the competition to be held in the Judge D'Army Bailey Courthouse located at 140 Adams Ave. and the Criminal Justice Complex at 201 Poplar. The final round will take place at 4 p.m. on Sunday, April 16, in the Historic Courtroom of The University of Memphis Cecil C. Humphreys School of Law.
Rhodes has one of the 48 (link with entire listing) national championship qualifying teams that will be participating in the tournament. The team is led by junior Sam Frank and senior Veda Krumpe. In its 35 years, Rhodes has been to the national championship more times than any team in AMTA history. It also holds the record for the most students designated as All-American competitors and the most championship round appearances, having been the national champions four times and the national runner-up five times. Rhodes Mock Trial is directed by Anna Eldridge, assistant professor of politics and law and a former Rhodes Mock Trial competitor.
"We are especially proud of the Rhodes team and delighted to welcome all the talented participants to Memphis," said Rhodes College President Jennifer Collins. "Having had an extensive career in law, I am very much looking forward to the national tournament."
Marked by courtroom drama, mock trial uses a legal format (opening statements, witness testimony and cross examinations, closing arguments, etc.) to hold either a criminal or civil simulated trial. Teams consist of three attorneys and three witnesses on each side and are judged by evaluators using a set of scoring criteria. The season is made up of teams competing in invitationals in the fall, and they compete in a series of regional and open-round championship tournaments in the spring. The final 48 teams from about 700 teams that began the season go up against each other in the national championship tournament in two 24-team divisions.  The two divisional winners then face off in the championship final round.
This case for the national tournament involves a civil suit for professional malpractice brought by someone wrongfully convicted of murder. Teams will represent both the plaintiff and their former criminal defense lawyer.
Celebrity judges for the final round include Judge Bernice Donald, Judge Chris Craft, Judge Camille McMullen, and Judge Thomas Parker; attorneys Julie Bhattacharya Peak, Lisa Krupicka, Daniel Van Horn, Kashan Pathan, and Adam Charnes; Dean of Cecil C. Humphreys School of Law Kate Schaffzin; and Rhodes College alumna and professional actress Pauline Dyer.
The complete 2023 tournament schedule is here.
Those with specific inquiries about the tournament can contact Anna Eldridge at smitha@rhodes.edu or (901) 843-3330. Media are welcome to cover the finals on Sunday and should check-in with Eldridge for instructions on where and how the event can be recorded.