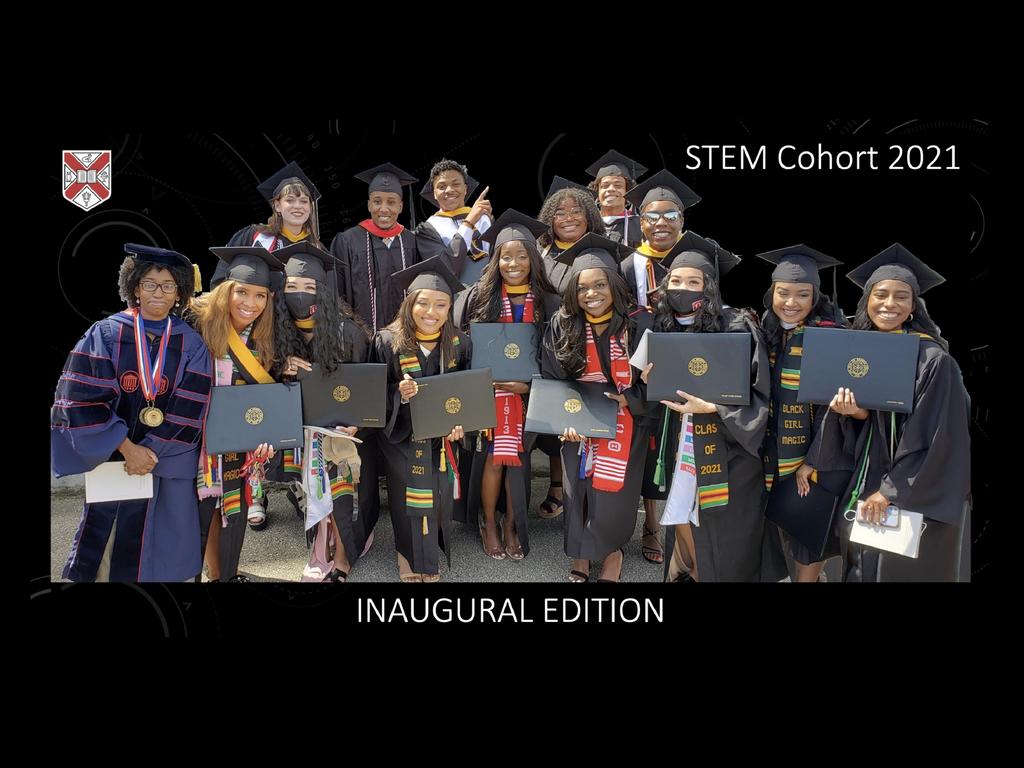 September 21, 2021
Dr. Shana Stoddard, the new director for student mentoring, understands the importance of having a network of mentors. When she joined the Rhodes' Department of Chemistry in 2015 as a William Randolph Hearst Teaching Fellow, she received dynamic mentoring from Professors of Chemistry Darlene Loprete, Jon Russ, and Loretta Jackson-Hayes. The intentional and supportive trio promoted Stoddard's own development as a teacher-scholar-mentor. 
At Rhodes, Stoddard has become a mentor herself, making herself available to students, bolstering their confidence and encouraging their pursuit of postgraduate work, especially women and students of color. 
"In STEM we hope that future generations of professionals are more and more diverse. But this means that we must support inclusivity starting in early childhood and continue this through college and beyond," says Stoddard. "That is why I am excited that Rhodes has decided to be part of that process by supporting mentoring relationship through the STEM Cohort Mentoring program."
The STEM Cohort Mentoring program, which Stoddard established in 2017 after transitioning from a Hearst Postdoctoral Teaching Fellow to a tenure track assistant professor of chemistry, was designed to support the needs of Black/African American students pursuing majors or careers in STEM. Students participate in workshops and professional development opportunities and receive support to foster their excellence while at Rhodes and beyond. 
Now, in her new role as director for student mentoring in the Office of Faculty Development, Stoddard will develop initiatives to support even more transformative mentoring across the college, with a focus on capacity building and the development of mentoring best practices for students broadly at Rhodes. 
Stoddard says that students need to have a network of relatable role models and mentors who can champion their success as well as show them pathways to excel. Stoddard herself has received great mentorship and support not only from professors in chemistry but also through both the new faculty mentorship programming at Rhodes and informal mentoring relationships from many professors at the college to promote her growth and development in many dimensions while at Rhodes. 
"I know that the success I have had while at Rhodes is very much because of the wealth of knowledge I am allowed to tap into through my network of mentors and supporters. They have truly been seminal to my professional development at the college and I am grateful for their investment in me." 
Stoddard continues to mentor students in research through her successful research program, the Molecular Immunotherapeutics Research lab. Her students have been co-authors on six of Stoddard's seven papers published in peer-reviewed journals. More recently, students who Stoddard mentored in her spring 2020 Foundations of Chemistry Lab and fall 2020 Biochemistry course contributed to the design of antivirals as a therapeutic intervention for COVID-19. Stoddard published articles about this work in Viruses and Biophysica. Stoddard believes that engaging students in mentored experiences at many levels and in many contexts facilitates their academic excellence, fosters a sense of belonging, and also promotes a transformational student experience.
"I am excited to continue the hard work of many who have gone before me at Rhodes to further expand our capacity as a college to mentor students through their liberal art's experience." 
This year, Stoddard was recognized nationally as a 2021 recipient of the Mentor Award presented by the Council on Undergraduate Research Health Sciences Division. In July, she attended the STEM Leadership Institute of the American Association of Colleges and Universities' (AAC&U) Project Kaleidoscope (PKAL). The tools she learned at PKAL Stoddard will be using to expand the current STEM Cohort Mentoring Program in addition to facilitating the development of more student mentoring programs and structures at the College. 
"PKAL was an amazing professional leadership development opportunity, and it has inspired and equipped me to be an agent of transformation at any level to draw out each person's potential," says Stoddard. "I strongly encourage everyone who is eligible to apply for this competitive leadership training opportunity from AAC&U to support their own development and growth."