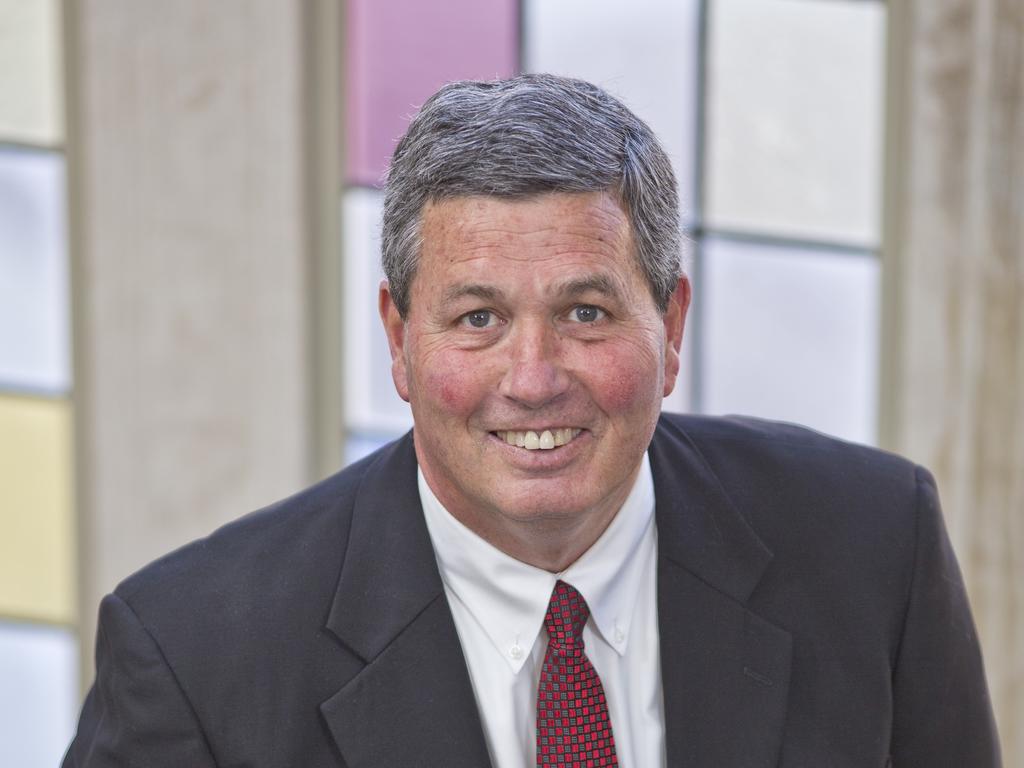 November 09, 2022
Mike Clary, head women's golf coach at Rhodes College, announced today he will retire in May 2023 upon completion of his 44th year on the Rhodes athletic staff. He is the longest serving staff member in Rhodes athletic history. 
"What a privilege and honor it has been to serve at Rhodes," said Clary. "I am very grateful for all the college has given me and my family, and for the many relationships with student-athletes, staff, faculty, alumni, and friends of Rhodes. It has been a great ride."  
"Coach Clary is a Rhodes institution," said athletic director Jim Duncan. "The impact he has made on the lives of thousands of Lynx student-athletes and students is immeasurable. I cannot imagine Rhodes without Mike and his wife Nancy."
For the last 17 years, Clary has served as the head coach of the women's golf program, with the Lynx winning the NCAA Division III National Championship in 2014, 2016, and 2017.  From 1990 to 2016, Clary served as director of athletics for Rhodes. He was also head football coach from 1984 to 1996. He is the winningest football coach in Rhodes history. In addition, Clary was head coach for men's track and field from 1980 to 1990, and head coach for swimming and diving from 2004 to 2006. 
"Jokingly, I have told people it has been my goal to coach every sport at Rhodes," said Clary.  "I didn't coach every sport, but I watched thousands of games and matches of every sport. It's hard to call what I've done the past 44 years a job because it's been a labor of love."
During Clary's tenure as director of athletics, the number of student-athletes participating at Rhodes increased from 300 to 525 with the following sports being instituted for the first time for the Lynx - women's field hockey, women's track and field, women's softball, women's golf, women's and men's swimming and diving, women's and men's lacrosse, and women's and men's indoor track and field.   
"I'm extremely proud of the participation opportunities we created, especially the enhanced athletics opportunities for women," said Clary.  
Working with other administrators at Rhodes, Clary also saw the Bryan Campus Life Center open in 1997, and he oversaw the installation of turf surfaces at Crain and Mason Fields, the construction of the Wolfe Track and Field complex, lighting at Crain Field, the construction of the softball field, and major renovations and upgrades at Stauffer Baseball Field and Lainoff Stadium.
In making his announcement, Clary thanked the presidents of Rhodes who have allowed him to serve for more than four decades, as well as his wife Nancy. 
"While I spent countless hours coaching other people's children, Nancy raised Brian and Julie to become two wonderful people. I couldn't have served Rhodes for all these years without Nancy's selflessness and love," said Clary.
A 1977 graduate of Rhodes, Clary's two children, Brian ('01) and Julie ('04), are also Rhodes graduates.