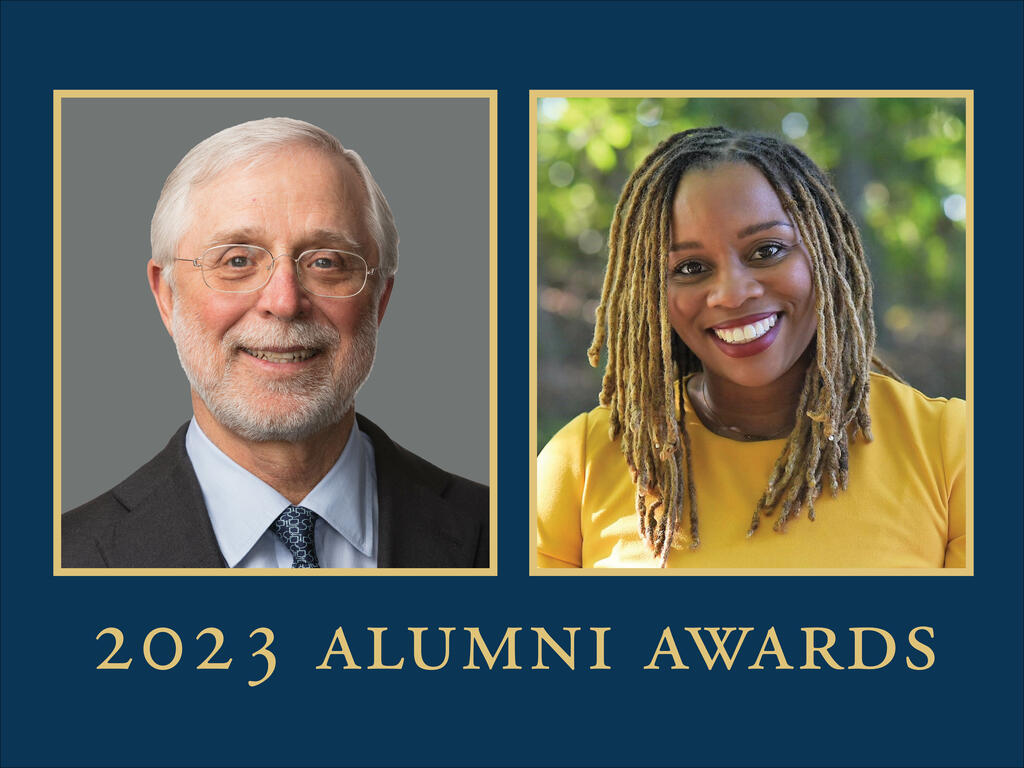 September 26, 2023
Rhodes College's 2023 alumni awards will be presented during the college's Homecoming/Reunion Weekend Sept. 29-30. William J. Michaelcheck '69 will receive the Distinguished Alumni Award and Dr. Wilfreda Lindsey '11 is the recipient of this year's BSA Distinguished Alumni Award.
---
The Distinguished Alumni Award recognizes alumni who have brought honor to Rhodes College through extraordinary achievement in their profession and community.
William J. Michaelcheck '69,  founder and co-CIO of Mariner Investment Group, LLC in New York City, has been a member of Rhodes' Board of Trustees since 1989 and was the first Rhodes alumnus to serve as chair, from 2009 to 2017. In the position, Michaelcheck was a founding member of the Rhodes Common Table, ensuring improved communication among trustees, students, faculty, and staff. He served as co-chair of the Search Committee for the 20th President of Rhodes, and in 2017, the college awarded him an honorary Doctor of Humanities degree.
Michaelcheck graduated with a bachelor's degree in economics from Rhodes and received an MBA from Harvard Business School. He founded Mariner Investment Group, LLC in December 1992. Formerly, he was executive vice president of the Bear Stearns Companies; a partner at a U.S. government securities firm, J.F. Eckstein & Co.; and a senior investment officer at the International Bank for Reconstruction and Development (World Bank).
---
The Black Student Association's Distinguished Alumni Award recognizes African American alumni whose record of outstanding personal achievement and service to others has inspired Rhodes students and brought honor to their alma mater.
Dr. Wilfreda Lindsey '11 serves as a pediatric neurologist and neurodevelopmental specialist at Kennedy Krieger Institute, which is a nonprofit affiliate of Johns Hopkins Medicine in Baltimore, MD. She also serves as the clinic director for the recently founded Angelman Syndrome clinic, which specializes in neurology and neurodevelopment medicine, genetics, speech language pathology, physical/occupational therapy, and social work.
Lindsey graduated from Rhodes with a bachelor's degree in biology and went on to earn a master's degree from Mississippi College and an MD from the University of Mississippi Medical Center. At Baylor College of Medicine in Houston, TX, she was a neurodevelopmental disabilities resident and chief resident.
---
The Alumni Awards will be presented during Homecoming/Reunion Weekend at the Alumni Convocation on Saturday, Sept. 30. To view the full schedule of events, visit here.