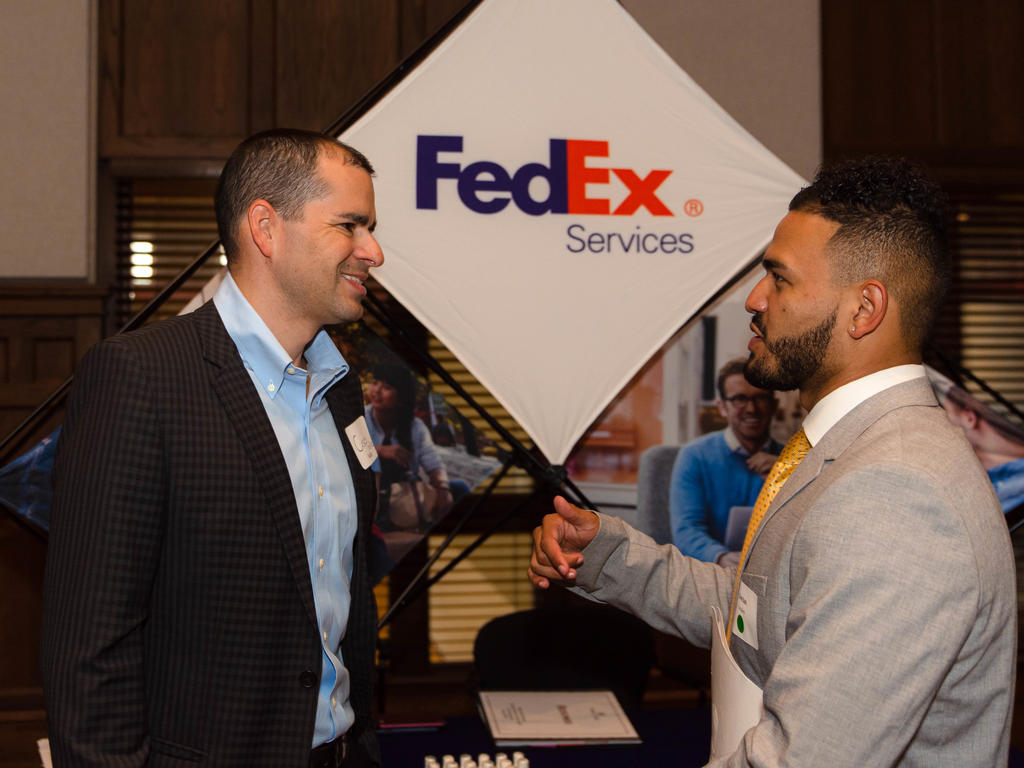 October 29, 2019
Organizations benefit from dynamic leaders, and Rhodes student leader Dorian Canales '20 has set his sights on leading businesses into the future and empowering others to succeed. "Rhodes has helped me develop a strong foundation and the necessary transferable skills to thrive in any industry," says Canales. 
An economics major, Canales is an intellectually curious student who seeks new challenges to strengthen his skills. This past summer, he worked as a global planning and engineering technology intern at FedEx Express, as well as attended the Harvard Business School Summer Venture in Management Program.
In the FedEx internship, Canales assisted various teams while creating an Excel method to update the distribution of lines and a SharePoint site that better manages and shares important documentation. He also installed expensive technology that allowed package scans to be processed more efficiently.
"I observed how FedEx employees are the organization's most valuable assets—they perform the magic that enables the delivery of thousands of packages," says Canales. "I love the collaborative and supportive culture." He gives credit to his internship mentor who gave him meaningful advice and with whom he continues to stay in touch.
Canales discovered the competitive Harvard Business School Summer Venture in Management Program through LinkedIn, and, following his personal motto of "Why not?", decided to apply. The one-week residential program helps participants develop a broader understanding of the many dimensions of the business world and the impact leaders can have on their communities and beyond. Canales hopes to be accepted to Harvard Business School to pursue an MBA or MBA/JD joint degree, and he aspires to start his own company.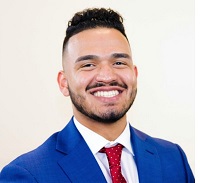 A 2016 graduate of Christian Brothers High School in Memphis, Canales entered Rhodes that fall as a Bonner Scholar. As part of the scholarship, he has served as a tutor to area elementary and middle school students for Rhodes' Learning Center, as well as a tutor for Streets Ministries and Memphis Athletic Ministries.
Canales is president of Men of Distinction, which fosters community among the male students of color at Rhodes and provides them with the tools to be successful on campus and off. In addition, he is president of the Highschool Outreach Program, which promotes post-graduation options to students in underrepresented high schools in Memphis through workshops on ACT preparation, financial aid, and admissions essays.
 
His other leadership activities at Rhodes include serving as a Class of 2020 Senator, where he is a part of the Student Services Committee. Also a Finance Student Trustee, Canales says, "We tackle critical questions such as 'How do we strategically make investments in our future, while prudently managing current operations?' and 'How will we financially support expanded student residency?'"
Born in Tegucigalpa, Honduras, Canales and his family migrated to Memphis when he was seven years old. "My family and I came here to pursue better opportunities. We have relentlessly worked hard to contribute to this society in any way we can," he says. "I hope one day I am allowed to visit my beautiful country, because one of my goals is to empower my Honduran community and provide them with resources to achieve their goals.
"I am thankful that prestigious institutions such as Rhodes, Harvard Business School, and FedEx Express have given me the opportunity to demonstrate how I can make a difference in the world."
By Meg Jerit '20