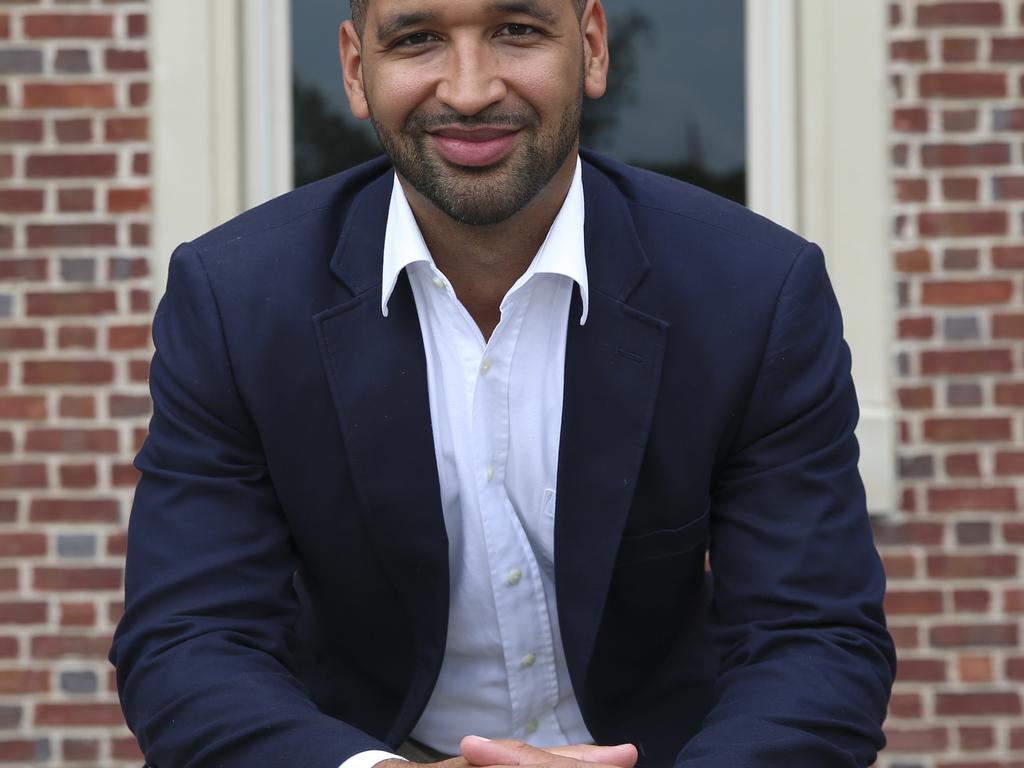 January 29, 2020
Provost and Vice President for Academic Affairs Milton Moreland announced today that Dr. Justin Rose will be joining the Office of Academic Affairs as the Dean of Faculty Recruitment, Retention, and Diversity, starting in July. He will also serve as an Associate Professor in the Political Science Department, where he will teach courses in African American Political Thought, Contemporary Political Theories of Justice, Urban Politics, and Racial and Ethnic Politics.
Dr. Rose comes to Rhodes from Hobart and William Smith Colleges where he serves as an Associate Professor of Political Science. His move to Rhodes coincides with the adoption of our new strategic plan, which sets out at least three areas that he will oversee: supporting initiatives to attract and retain a diverse faculty committed to excellence in the liberal arts and sciences; supporting efforts by academic departments and programs to build a culture of inclusion and belonging on campus and across the curriculum; and teaching the skills necessary for fostering democratic citizenship, community building, and productive engagement with others.  
"The Diversity and Equity Committee welcomes Dr. Rose to campus," says Prof. Sarah Boyle, chair of the faculty Diversity and Equity Committee. "We look forward to working with Dr. Rose on diversity, equity, inclusion, and access issues that pertain to faculty members, as well as addressing ways in which to further engage our students in these issues both inside and outside of the classroom."
"In addition to his passion for diversity, equity, and inclusion in higher education and his experiences as a faculty leader at Hobart and William Smith Colleges and as an administrative fellow at Harvard Kennedy School, he will strengthen our ongoing commitments around the work of faculty recruitment and retention," says Dean of Curricular Development Natalie Person.
Dr. Rose earned his Ph.D. from the University of Virginia. In 2019 he published The Drum Major Instinct: Martin Luther King, Jr's Theory of Political Service with the University of Georgia Press. During his teaching career, he has taught a variety of courses including Urban Politics, Racial and Ethnic Politics, African American Political Thought, Introduction to Africana Studies, and Introduction to American Politics.  
While at Hobart and William Smith Colleges, Dr. Rose has been actively involved in leadership roles. He was the Co-Director of the Africana Studies Program and chaired both the Admissions and Retention Committee and the Committee for Diversity Equity and Social Justice. This year he is an Administrative Fellow at the Harvard Kennedy School's Office of Diversity, Inclusion, and Belonging. 
"Dr. Rose has set himself apart as both a scholar and an advocate for building inclusive cultures that lead to retaining diverse, talented faculty," says Vice President of Strategic Initiatives Sherry Turner. "He has accomplished wonderful work at his past institutions, and I look forward to collaborating with him in advancing Rhodes' diversity, inclusion, and social justice efforts."