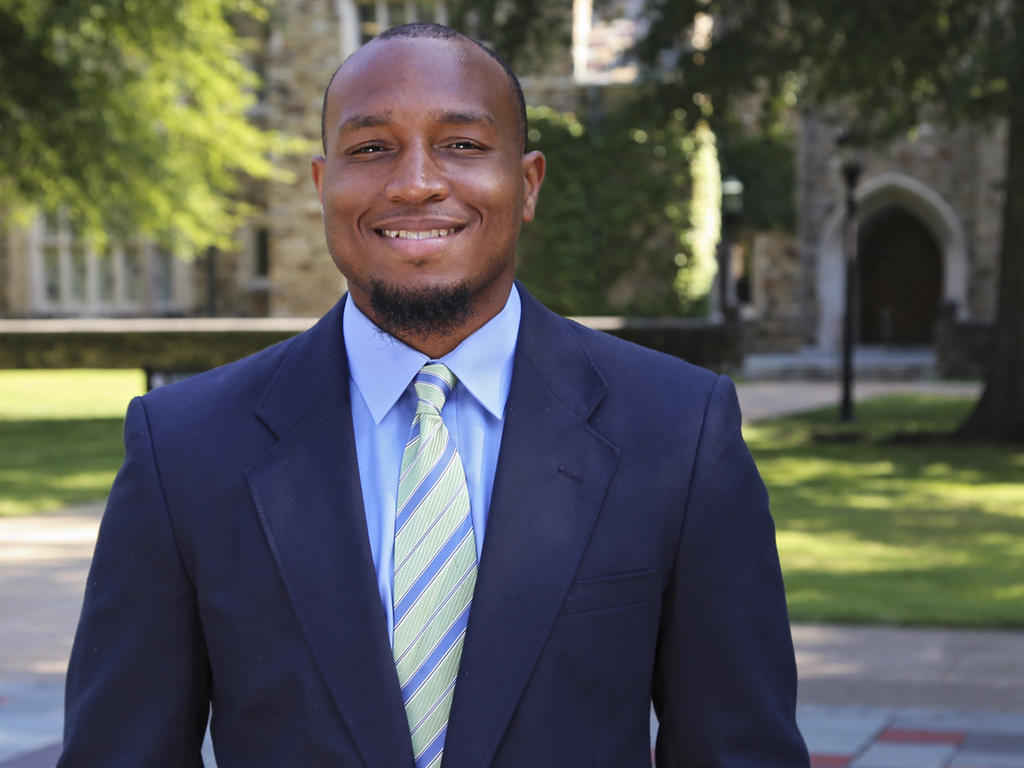 April 28, 2020
By Zara Raezer '22
Duke Sherrell '20 embodies the true spirit of Rhodes, characterized by intellectual talent, genuine curiosity, and a passion for making the world a more just and equitable place. During his undergraduate career at Rhodes, Sherrell was an outstanding student-athlete and loved the opportunity to explore the interdisciplinary Urban Studies major. Today, Sherrell is being prepared by the Master of Arts in Urban Education program to tackle the structural inequality facing public schools. While the coronavirus pandemic has momentarily disrupted Sherrell's studies, there is no doubt that after his graduation, his classroom will represent the mission of the program.
A native of Atlanta, Sherrell experienced a variety of schools early in life, which provided him with deep insight into how different academic philosophies and practices impact students. He attended a neighborhood public school through 5th grade, but his mother was concerned that the setting did not provide the rigor he needed. He then enrolled at Ron Clark Academy, named for the famed educator. Sherrell explains, "It's a different kind of school; you know they allow students to stand on tables, they want you to sing songs, do all kinds of different things. My experience was vibrant—they wanted people to express themselves."
After finishing middle school at Ron Clark, Sherrell transitioned to a school with a strikingly different academic philosophy for high school. Woodberry Forest School is a private boarding school tucked away in Virginia, far from his hometown. "Woodberry was the complete opposite of Ron Clark. It's a very traditional school, and the student-teacher relationship didn't feature a lot of interaction," says Sherrell. His time at Woodberry Forest School added to his understanding of education.
Outside of the classroom, Sherrell excelled in sports and played football throughout high school. When considering where to attend college, his older brother, then a student-athlete at Rhodes, advised him on both the academic culture and athletic programming at Rhodes. The small student body immediately appealed to Sherrell, as well as the opportunity to play football at the college level. He explains that upon arriving at Rhodes for his first year, he realized that football provided a different aspect to his experience. "When you come in as a freshman, you already have a built-in group of people that you can relate to and that you connect with immediately." Managing his demanding athletic schedule taught him how to balance his time on the field and in the classroom. "Looking back on my four years, it was an integral part of my experience, and it made my experience better both in and out of the classroom."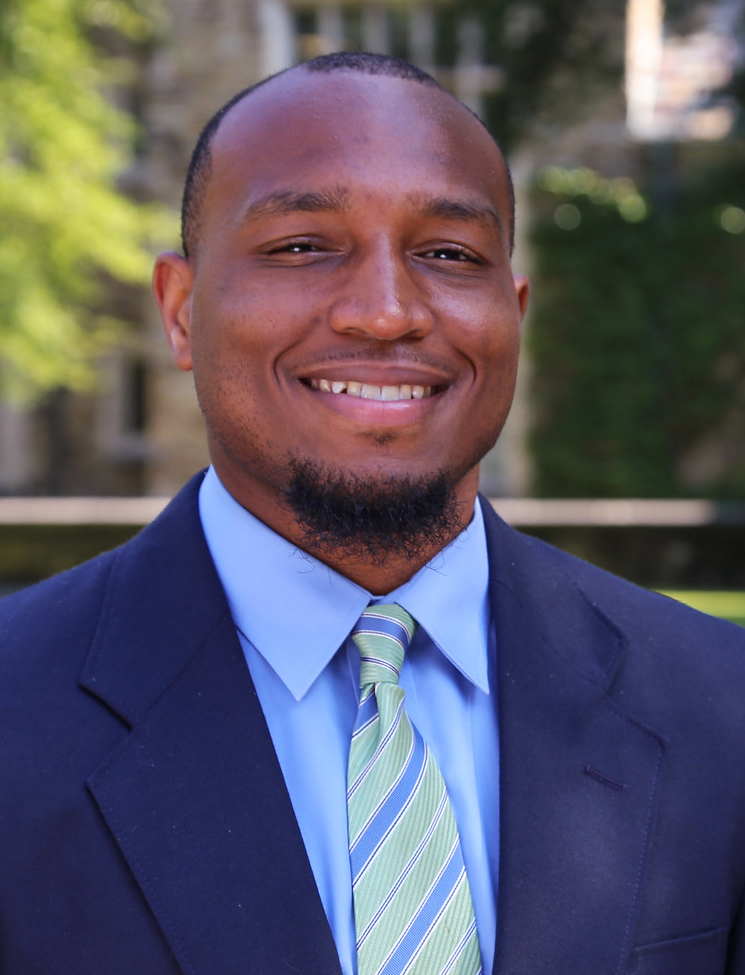 As an undergrad, Sherrell discovered his desire to teach, a natural extension of his passion for coaching sports. Ahead of graduation, he was offered a teaching position at a private school in Nashville, but felt he needed more training and insight to become a confident and effective educator. "Luckily, the Rhodes M.A in Urban Education program was up and coming, and it came around at the right time, as I was about to accept that job in Nashville."
The moment Sherrell became confident in himself as a future educator occurred in his foundations course in the first term of the program. "Towards the end of that class, my professor, Dr. Taylor, talked about how education is hopeful. At its core, it's hopeful for students; that they'll grow and mature and become successful. Education, for everyone, is hopeful. There's always that growth mindset. That made me more confident as a teacher, knowing that I can learn and get better."
Sherrell is nearing the program's completion and is student teaching in history at a local high school this semester. When asked about his student teaching experience, he says, "It's been hard. Hard is good sometimes. Those 10 weeks student teaching before the pandemic, that was great. I felt I was starting to hit my stride as a teacher." Sherrell discovered that his teaching style might reject the traditional "banking" style of the classroom, wherein the teacher has the knowledge and acts under the assumption that students don't know anything. "I want my classroom to be a lot more interactive—where when there's a problem proposed, I'm not the one doing the heavy lifting. I want the students to bring their knowledge, their brains, to the table." The M.A program has helped Sherrell shape his academic philosophy, and his student teaching experience essentially bolstered his paradigms.
Unfortunately, his student-teaching was cut short by the COVID-19 outbreak, as the Shelby County Schools system closed schools for the remainder of the semester. Sherrell is concerned about his students. "Some of them are now in an environment where they feel unsafe. Their home life is not adequate, in that they don't have access to the internet, they don't have access to food—all these things that schools provide." Speaking to food insecurity and academic disparities, he says, "I think it shows a bigger problem in our society than anything, if students have to depend on school for food, then we need to talk about access in a larger cultural conversation. I think that the pandemic is exposing the equity gap in terms of student's resources when it comes to education."
Sherrell is now back home in Atlanta, but says that the M.A. program has been able to transition remarkably well. He meets for class with his fellow cohort members via Zoom, and the program faculty are adjusting certification deadlines and prior syllabuses. Upon graduating later this summer, he looks forward to starting his teaching career and bringing his zeal for interactive learning into his classroom. In the coming years, Sherrell hopes to transition into administration: "That's where I can help make those structural changes for students."