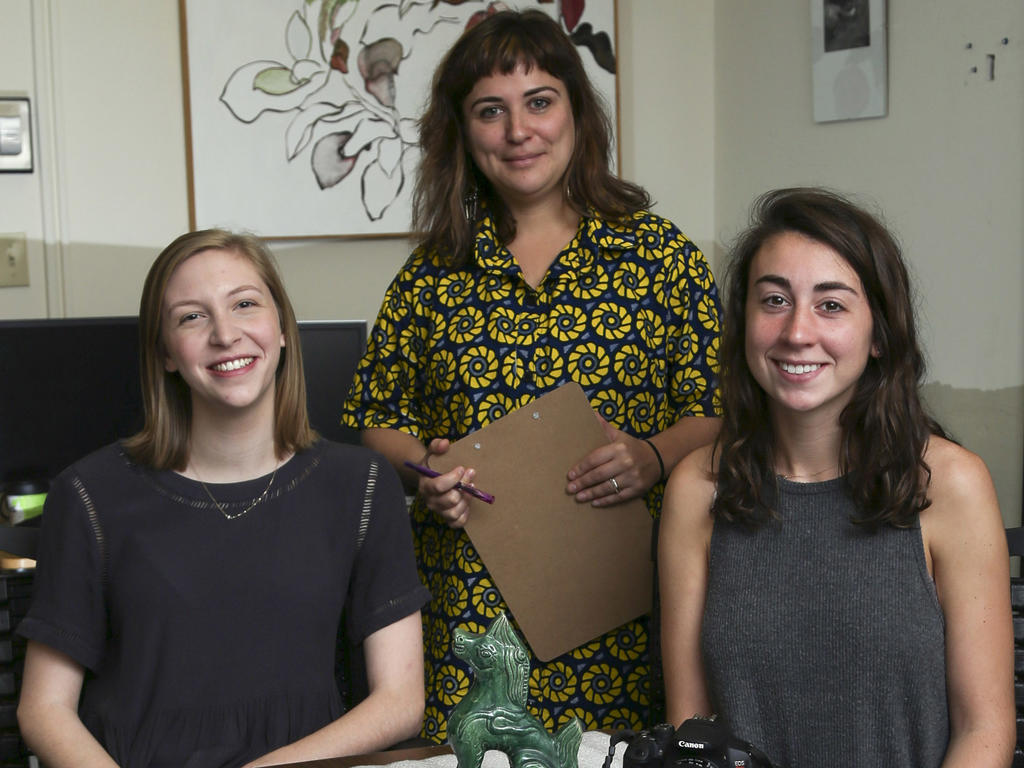 November 14, 2017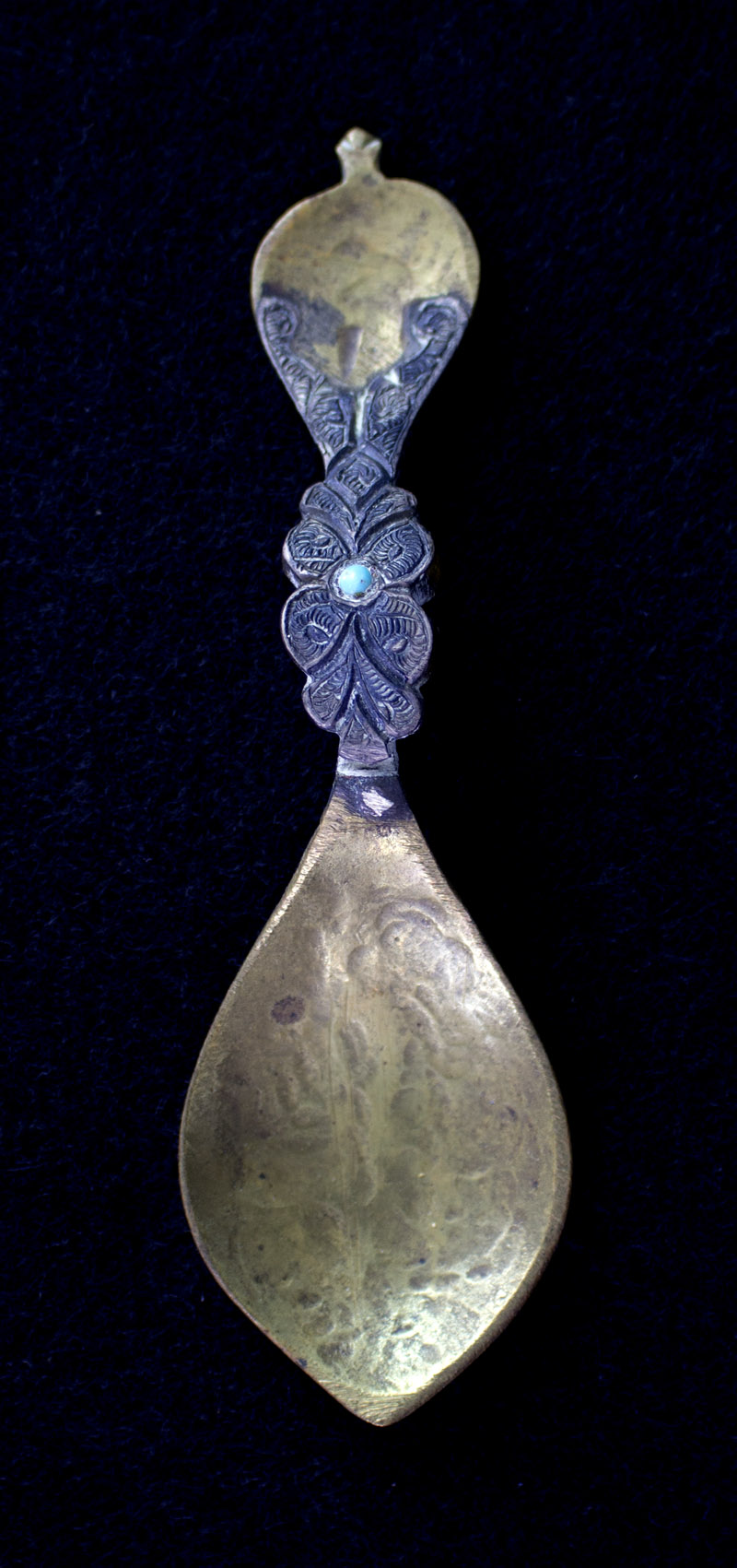 Clough Hall, the home of Clough-Hanson Gallery, is a central hub on campus where students studying subjects ranging from philosophy to anthropology to the visual arts come under the same roof to learn. Few of them, however, know the story of the two remarkable women for which the college's art gallery is named. 
Jessie Clough was Floy Hanson's art teacher at The Higbee School, a college preparatory school for women in Memphis. When Hanson graduated in 1897 and went on to pursue an education at the Chicago Institute of Art and at Colombia University Teacher College, Clough remained her mentor and friend. Artists in their own right, Clough and Hanson amassed a large collection of art in their travels together during the 1920s and 1930s. In 1950, Hanson created the Jessie L. Clough Art Memorial for Teaching at Rhodes to honor her mentor, which consists of several thousand pieces of art ranging from textiles to woodblock prints to figurines. Hanson established this memorial with the intention of the works supplementing classroom curricula in the humanities courses at Rhodes.
There have been multiple attempts at cataloging the collection since it was first donated to the college, but because it arrived before the invention of online databases, the pieces have only been accessible in person. This past summer, art fellows Reagan Alley '18 and Jane Eskildsen '19 began the work of bringing the collection into the digital age.
 "The long-term goal of digitizing the collection is that professors, students, and researchers can search the collection online with images and descriptions and identifications and find what they're looking for," says Rosie Meindl, visual resources curator at Rhodes and the one who created Alley and Eskildsen's fellowship. "For example, if a professor was teaching a class on Japanese history, they could look into this collection and find a woodblock print depicting some aspect of Japanese life and bring it to the classroom to illustrate the lecture." Although the project will be ongoing for several years, the portion of the collection cataloged this summer will soon be searchable in DLynx, the college's online archival system.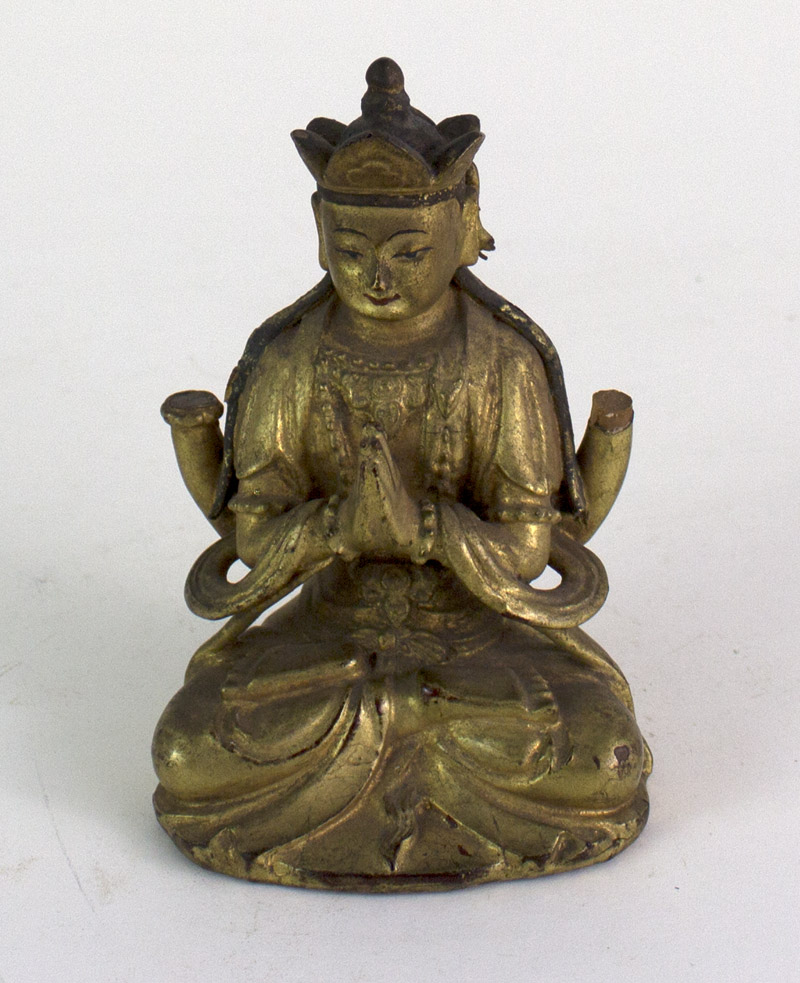 In addition to their archival work, Eskildsen and Alley went on behind-the-scenes tours of the Memphis Brooks Museum of Art and the Metal Museum, part of the fellowship's goal to bring tangible examples and real-life experience to students. Through the museum trips and the daily tasks of cataloging the art in the collection, Alley says she came to understand just how meticulously museums work to bring the best material to their patrons. "Museums often only have a fraction of their artwork on display at one time—there are many, many more pieces that are carefully stored away," she notes. "The fellowship gave me a sense of how much work museums do that visitors never get to see or appreciate."
Eskildsen, a Greek and Roman studies major, knew she wanted to do something over the summer that could prepare her for a career in the museum field. She found the techniques learned in the fellowship to be helpful: "Right now I'm hoping to get a wide foundation of skills within the field, so that I have many different paths available after college."
Having worked for a museum and also having hired employees for a museum, Meindl says that she was able to design the fellowship project to be easily applicable to a career. "Doing inventory, taking photos of objects in a collection, and describing them in some sort of database are really basic functions of every museum. That's an entry-level position right there," she explains.
Eskildsen agrees, adding, "There is art in every field. I now know how to photograph and handle sensitive artifacts or paintings. These skills can apply to any museum work internationally."
Alley, who wants to go into the field of architecture after she graduates, says the fellowship brought to life her studies as an art major and Spanish minor. She adds that this experience gave her a look into the art world that her classroom experiences simply cannot replicate, just as the work that she did cataloging the pieces in the Clough Art Memorial collection will help students get a real-life look at art they are learning about in their classes. "I really enjoyed getting to work firsthand with works of art, and learning how to preserve and catalog them. It gave me a new insight into the world of museums and galleries, which helped me to appreciate the amount of work and thought that art museums put into preserving precious works of art."
By Katherine Hancock '19