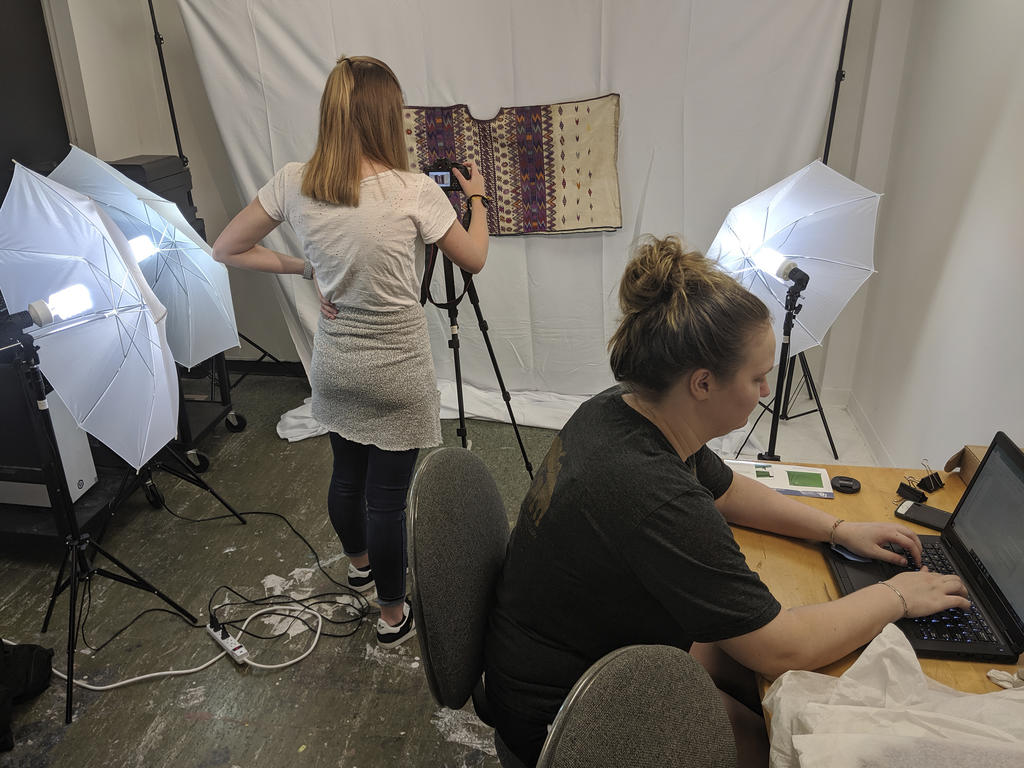 February 03, 2020
As Rhodes seniors Julia Conway and Bailey Cook anticipate graduation this year, they can add to their resumes a meaningful fellowship that's afforded them hands-on experience digitizing a special art collection of the college—the Jessie L. Clough Art Memorial for Teaching.   
In 1953, Etta Hanson made a valuable donation to the college when she bestowed her sister Floy Hanson's personal collection of Asian woodcut prints, ceramics, textiles, books, and other objects she had collected throughout her lifetime of travels with her academic peer Jessie Clough. Selected objects are often on public display in the Clough-Hanson Gallery in Clough Hall, and the larger collection is available to faculty for teaching and research.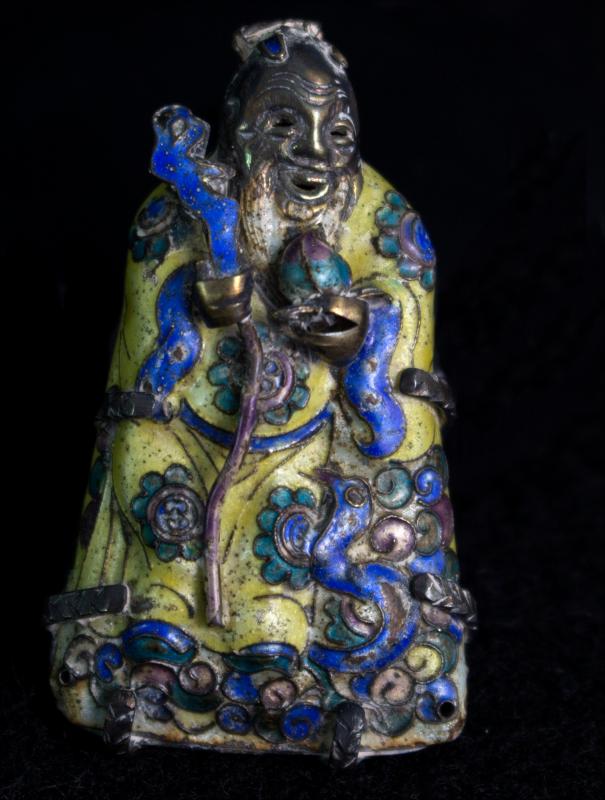 Every other summer, Rosie Meindl, visual resources curator for the college, invites a team of fellows to inventory and digitize objects from the Hanson collection. During summer 2019, Conway and Cook worked on this project, which demands skills applicable to a broad range of professions, including public history, digital preservation, museum curation and collection management, and special collections librarianship. Both plan to pursue post-graduate work in the museum or gallery business.
"This fellowship really helped me explore the curatorial and archival aspects of the field. I learned a lot of technical skills and worked with so many interesting artifacts that I don't think I would have been able to in another kind of internship," says Conway, who is an art history major.
"I definitely learned a lot of the important groundwork and how to catalogue, inventory, and photograph artwork," adds Cook, who is majoring in Greek and Roman studies.
Working collaboratively, Conway and Cook's first task focused on the physical observation of the objects. "We would go into the storage room and take individual objects back to our workspace to photograph, measure, and record observations such as details, descriptions, materials, and condition, and enter all of that information into a spreadsheet," says Conway.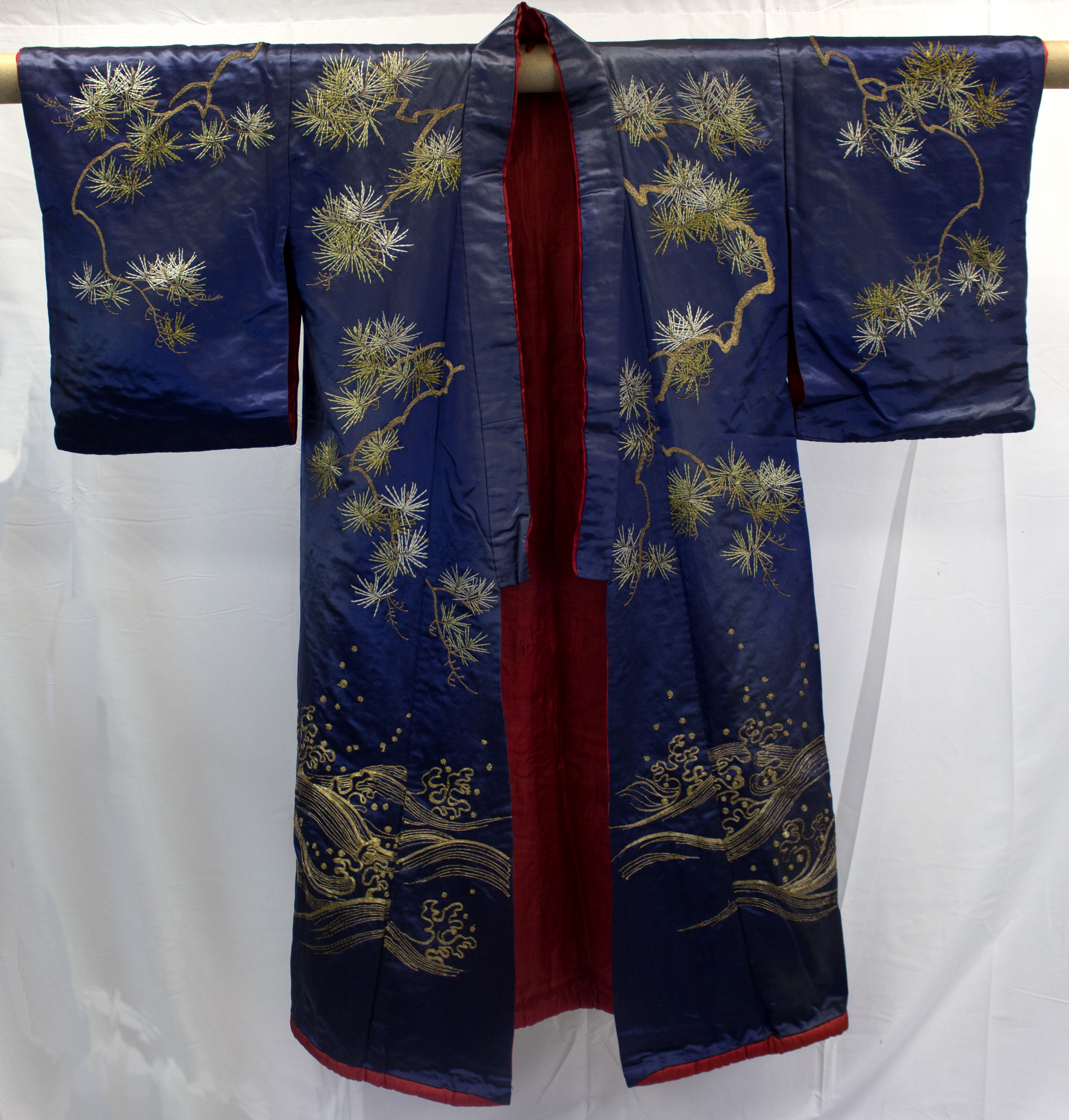 After gathering information by observing the physical pieces, the team was responsible for delving into online databases and Rhodes' archives to find documentation of the collection and further information about when the college acquired the artifacts. They were then responsible for cataloguing each piece.
"We gave each piece a tag with its name and measurements and placed it back in the storage room, which we organized into corresponding boxes and shelves. Some of the pieces already had tags that matched a previous inventory from 1978. Others had no identification at all, so we had to add our own observations and use previous archives for dates," says Cook.
"By the time we were finished, each piece was listed on DLynx (Rhodes' digital repository) with a digital image and its corresponding box and shelf in the storage room, making it easy for faculty to browse the collection online to find objects that will be useful for teaching or their own research, and then locate the pieces in Clough Hall."
Meindl says she is proud to offer this fellowship, which provides not only valuable work experience for the fellows, but also makes unique, treasured artifacts available to the community. She plans to offer the fellowship again during the summer of 2021.
 By Grace Merriman '21
More artifacts archived by Bailey and Cook can be seen in the Jessie L. Clough Art Memorial for Teaching collection.