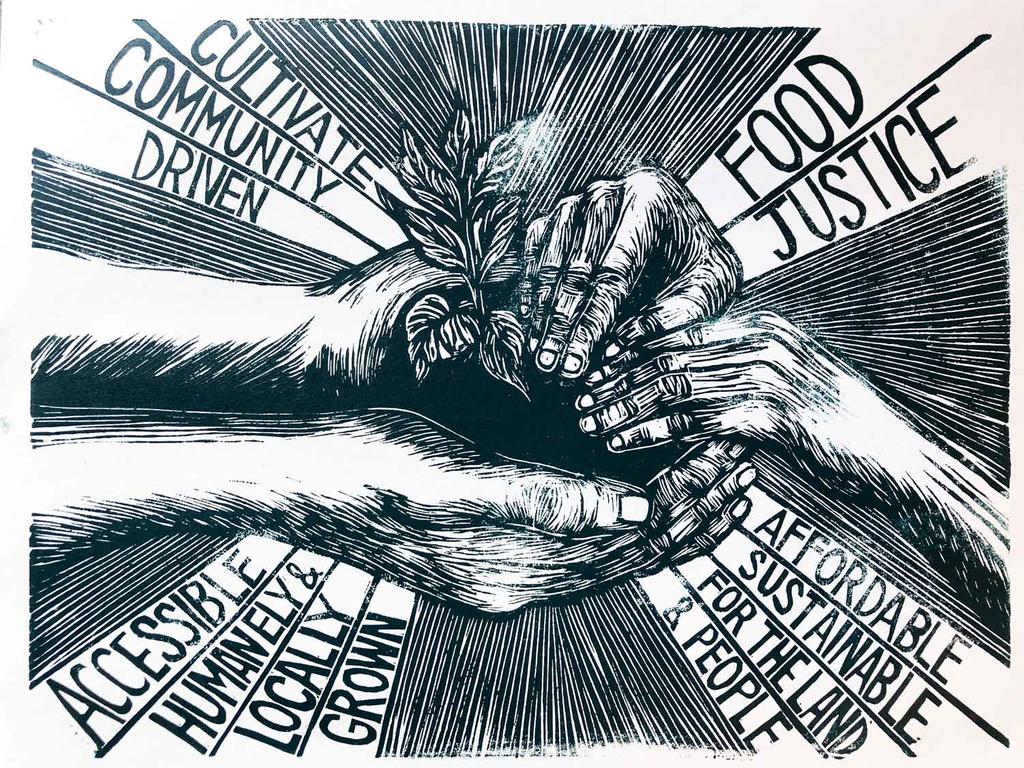 September 30, 2020
In just two years, the Just Food: Race, Class, and Gender in the U.S. course created by Dr. Kimberly Kasper, assistant professor of anthropology and sociology, has become one of the most unique and popular classes offered at Rhodes. Kasper introduced a podcast, JustFood, to the course in 2019, with episodes highlighting a variety of stories exploring the complexities of food production, consumption, and inequality across the city of Memphis.
"As a collective, the podcast series reveals the role of storytelling to promote empowerment through awareness, equity, and autonomy," explains Kasper. "We hope that all who listen can come to recognize the value of those narratives and how they help to shape the dynamic foodscape of Memphis."
Each episode is researched and narrated by a student in the course. The series includes interviews with an organization that provides food and farm work for homeless veterans, a nonprofit that helps survivors of sexual violence and trafficking heal through food production, and the team at 275 Food Project, which addresses the marginalization of people of color in the food service industry.
Maggie Palopoli '20, a biochemistry molecular biology major and religious studies minor, featured the Food Recovery Network (FRN) at Rhodes; she has been involved with FRN since her first year at Rhodes and served as president her senior year. "Health equity was my avenue into the world of food justice," says Palopoli. "I approached the podcast as an opportunity to critically reflect on the work of the FRN and create a model for more effective and intersectional work going forward."
The Covington, LA, native says that the course and the podcast episode she created allowed her to implement new methods of sustainability and promotion at FRN. Kasper serves as FRN's advisor. "Dr. Kasper has been invaluable in helping me expand the scope of the mission of FRN to other organizations on campus," says Palopoli. "When we realized that the organizations had the overlapping goal of sustainability, we were able to bring in other student leaders and discuss ways to more effectively achieve goals through collaboration. Through working together, we were able to revitalize Rhodes' community garden and continue the conversation of collecting compost at Rhodes."
Through the course, Kasper has been able to educate her students on race, gender, and class and how each topic intersects with food accessibility in Memphis and the South. Kasper asks her students to engage with community members in their research of food inequity and called on local community leaders to share their stories in her classroom.
"By disseminating the podcast series out to the broader community, we were able to educate anyone about the foodscape of Memphis," says Palopoli. "We're able to urge each other to think critically about the parts we play within the Memphis foodscape and broaden our perspectives in order to achieve more collaborative and intersectional solutions."
 
By Samuel Brown '21