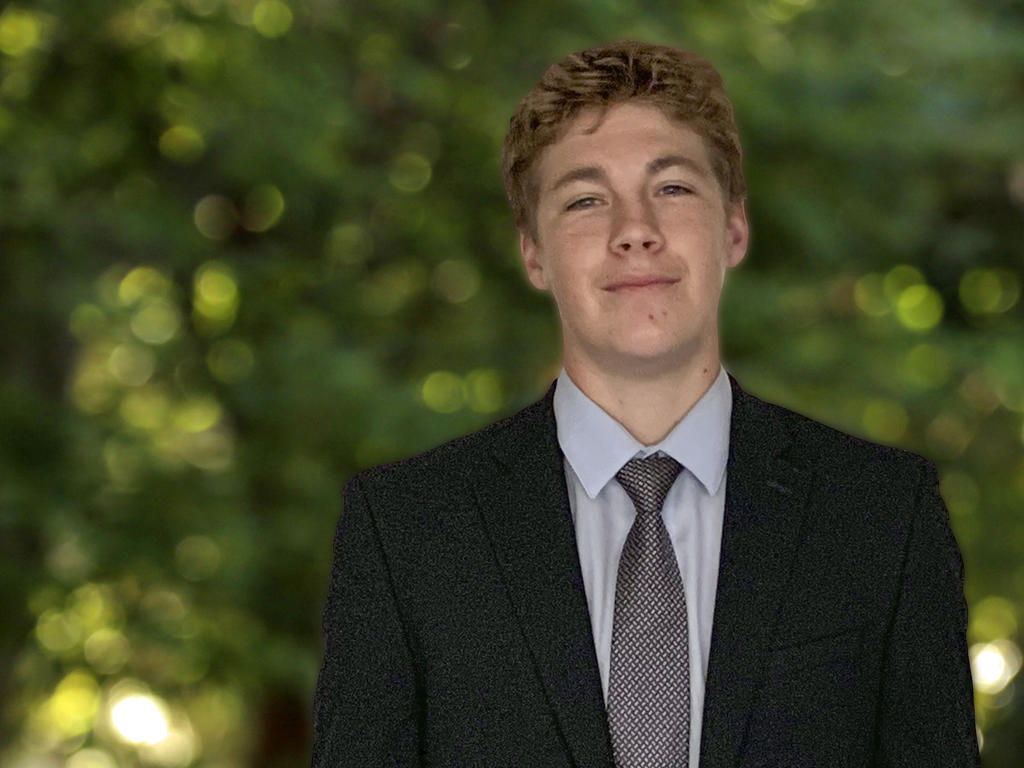 August 05, 2020
Even while operating remotely, the Rhodes Summer Service Fellowship remains in full effect this summer, giving 10 students the opportunity to work for community betterment with a local nonprofit. Justin Terrill's fellowship in the program took on new significance in response to concentrated COVID-19 outbreaks in jails and after the death of George Floyd and the nationwide protests that followed, putting him on the front lines in the battle for systemic changes to the criminal justice system.
Terrill, a political science and philosophy double major from Oxnard, CA, is fulfilling his fellowship at Just City, an organization seeking to create a fairer and more humane criminal justice system in Memphis. Staying up to date with the current issues that need addressing in Memphis, Just City creates personalized initiatives that stress fairness and equality at a local level. After the protests began, Terrill and Just City became primarily focused on one project: the Memphis Community Bail Fund. "The work done by Just City has focused on money bail, Memphis Police Department force policies, and more progressive budget and policy reform," explains Terrill. "My primary responsibilities now include monitoring specific city council and county commission policy updates, briefing my supervisor on upcoming policy meetings, and investigating the Memphis Police Department's use of force policies."
 While working from home, Terrill remains an integral member of the team at Just City. "Although I'm working remotely, I still feel that my duties are as fulfilling as I had hoped for. I'm very lucky to be on the forefront of such a meaningful movement and actually watch as an organization makes a visible impact," says Terrill.
"Whether it be shortcomings in the form of unfair policing, money bail, overworked public defenders, or purposefully overcomplicated legal processes like expungements, the criminal justice in the United States is something that requires a lot of change."
"I wouldn't have been able to recognize that without the help of my classes at Rhodes, especially in the political science department with Dr. Erin Dolgoy and the other professors. Memphis has also affected the way I view the criminal justice system. Being surrounded by such a soulful and loving community, I have seen firsthand how Memphians come together and help each other, both through my work with The Bridge street newspaper run by Rhodes students and in the Rhodes community."
The Summer Service Fellowship is an intensive nine-week program that challenges students to engage in significant service projects, and the experience can have an impact on the student as well as the community. "I have had such a wonderful opportunity to do meaningful work and help create meaningful change. I feel as if I found my calling," says Terrill. "After graduating, I hope to move to New York or Chicago and work for a nonprofit, and I'm looking into social justice advocacy groups and legal assistance centers now. From there, I hope to eventually get either a law degree or a master's degree in political theory."
By Samuel Brown '21