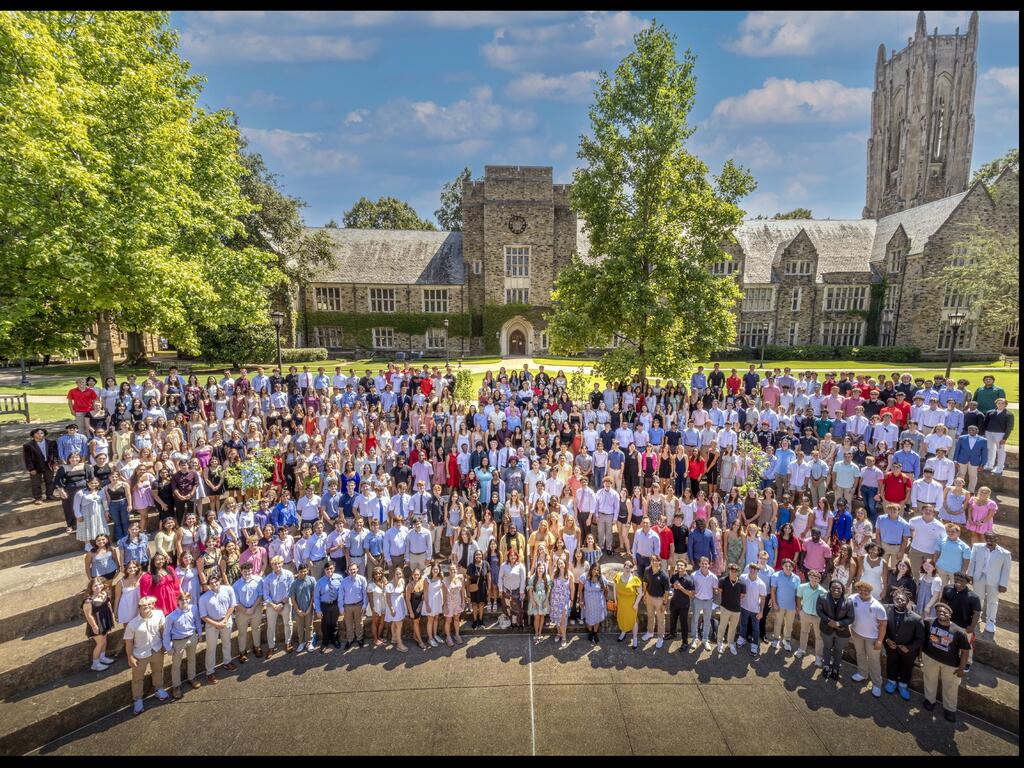 August 22, 2023
Rhodes College is celebrating its 175th anniversary, and although there have been changes throughout the years, one thing that never changes is the excitement of welcoming a new class.
The first day of classes is Aug. 23, and the college is expecting 484 first-time, first-year (FTFY) students in the Class of 2027.
The students come from 41 states, with Tennessee having the largest representation, followed by Texas, Georgia, Louisiana, Arkansas, and North Carolina.
Domestic students and international students of color make up 42 percent of the class of 2027. Excluding the United States, 16 countries are represented including Vietnam, Pakistan, Kyrgyzstan, Albania, Australia, China, Greece, Guatemala, India, Kenya, Myanmar, Netherlands, South Korea, Spain, Switzerland, and Thailand.
"This is the most diverse class in Rhodes history," said President Jennifer Collins at the college's recent Opening Convocation. "But here are some more facts about your fellow classmates. Many of you have founded non-profits, including organizations that help people in Kenya, Sri Lanka, and right here in Memphis. We have a jewelry maker, a baker, at least two circus performers, and amazing artists and writers. We have a world youth chess champion and a player on the U.S. Virgin Islands national soccer team."

Members of the Class of 2027 have standout academic credentials, with 91 percent having a high school GPA of 3.5 or higher and 48 percent ranking in the top 10 percent of their high school class. Sixteen served as student government presidents, 106 as club presidents, 119 as sports team captains, and 11 as music leaders, such as drum majors.
Among the top subjects of interest for the entering class are business, biology, politics and law, neuroscience, psychology, biochemistry and molecular biology, computer science, international studies, and English. 

"Building a diverse student body is one thing. Making sure all students feel they belong is another. Rhodes is committed to fostering a community where every student understands they are valued and important," said Gil Villanueva, vice president for enrollment and dean of admission and financial aid.