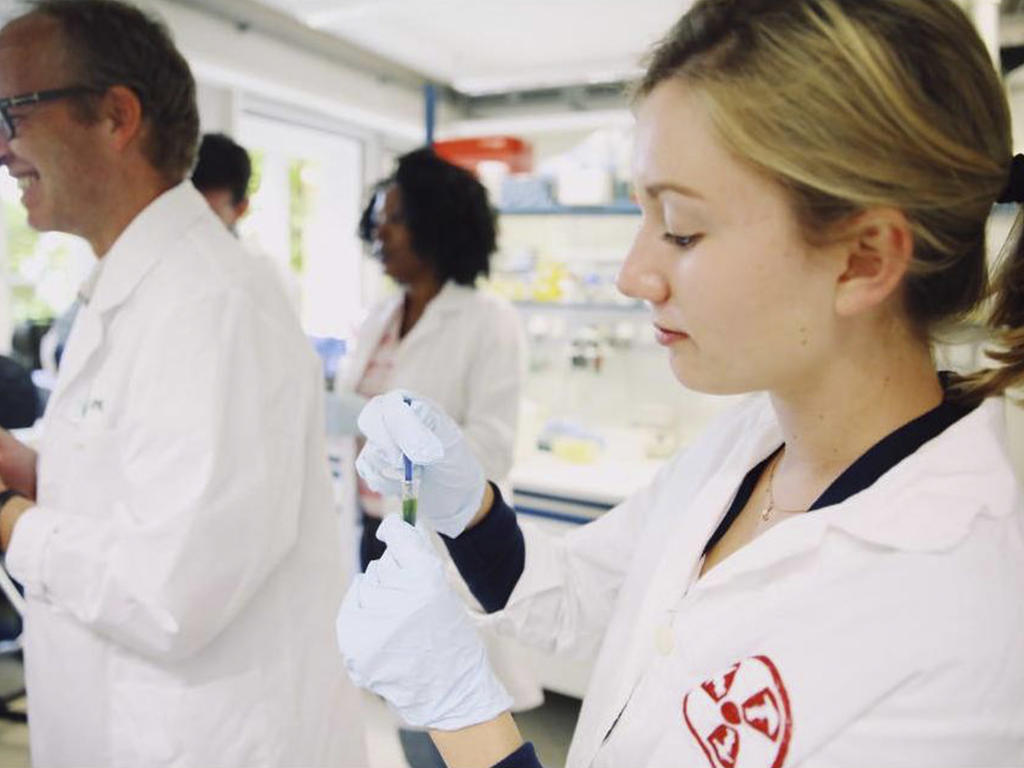 December 04, 2019
Environmental science major and Spanish and political science minor Ally Nawrocki '20 traveled to Bonn, Germany, this past summer for the Steve and Riea Lainoff Crop Trust Summer Internship in honor of Dr. Cary Fowler. The Crop Trust Summer Internship allows a current Rhodes student to gain the opportunity to work within both the science teams and the communications teams to gain an understanding of the Global Crop Diversity Trust work, gain experience working in an international organization, and to better understand the global system of crop diversity conservation.
 
From consolidating reports from genebanks across the world to identifying crop wild relative species, the internship provides a valuable hands-on experience for students. Assisting in project execution and using her fluency in Spanish to translate the data received from genebank responders in Spanish-speaking countries, Nawrocki became a valued asset to the international organization.  
 
"As an environmental science major, I was really interested in its mission to conserve agricultural diversity worldwide. Conserving crops for food security and the International Plant Treaty was also very interesting to me," says Nawrocki.  
Last spring, she had a chance to speak with Dr. Cary Fowler, Chair of the Board of Trustees at Rhodes and the former Executive Director of the Crop Trust, about the internship, who encouraged her to apply. 
"After hearing Dr. Fowler speak and hearing more about the Crop Trust, I fell in love with the organization and I thought that it would be a really interesting summer experience and a great way to get involved in an international organization."  
Nawrocki studied abroad in Granada, Spain, in the fall of 2018 as a recipient of the Buckman Scholarship. She credits her previous study abroad experience with giving her the confidence to apply for the Crop Trust internship.
Using both her degrees in environmental science and political science, Ally hopes to utilize her studies and her experiences abroad to pursue environmental law in the future.  
"I think it is important to gain as much of a global perspective as possible, especially since I will be working as a lawyer in the United States, the second-largest carbon emitter in the world. It is really important to gain an understanding of the ways our consumption and our greenhouse gas emissions are affecting the rest of the world, especially the people who rely on these crops to sustain themselves in developing countries, which I worked with a lot during my internship."
Nawrocki is currently applying for the Fulbright program to teach in Columbia next year.  
By Claire Barkley '20